Rizzo talks about his, grandma's battle with cancer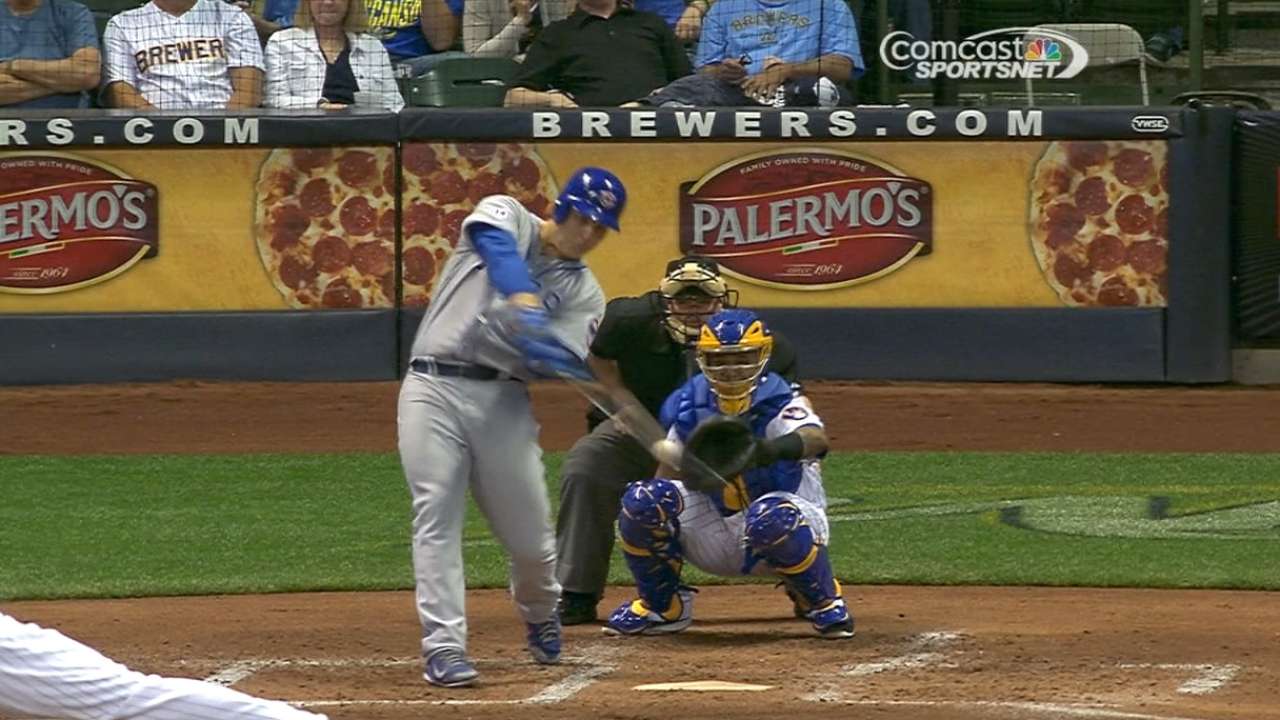 MILWAUKEE -- Although the Cubs will be on the road for Sunday MLB's special Mother's Day events dedicated to the fight against breast cancer, the game-day festivities at Miller Park hold special significance for Anthony Rizzo.
The 25-year-old first baseman detailed his personal bout with cancer as a teenager, along with the simultaneous struggle with breast cancer that his grandmother was undergoing at the time, in a recent article for The Players' Tribune.
"It's something where you bring it up and talk about it a lot, especially going back and digging in the memories of my grandmother and going through it, it's kind of tough," Rizzo said about writing the story. "But, it's been seven years now, so it's easier to talk about it."
In the article, Rizzo talks about being diagnosed with Hodgkin's Lymphoma at the age of 18 in his first season in the Red Sox organization. He also details special moments spent with his grandmother, who also was undergoing treatment at the same time for the breast cancer, which eventually claimed her life.
On Sunday, players and on-field personnel will wear a pink ribbon on their uniforms and many players will use pink bats.
The Cubs will hold their own "Pink Out" celebration on Monday when they return home for a four-game series against the Mets. Fans in the bleachers will receive a "Pink Out" T-shirt and players will wear pink batting practice jerseys that will later be auctioned.
Rizzo, who created the Anthony Rizzo Family Foundation in 2012 to help raise money for cancer research, often visits cancer patients in the hospital.
"When I was sick, I felt my parents suffered more than I did. I try to talk to the parents a lot and I try to talk to the person going through it and say, 'Hey, you've got to be strong for everyone else because there's a lot of people pulling for you.'"
On May 14, the Anthony Rizzo Family Foundation will host its third annual Cook-Off for Cancer in Chicago at which Cubs players will help serve food prepared by notable chefs, the foundation said in a release.
"We have an event coming next week and expecting 20 out of the 25 guys to be there," said Rizzo. The others are not available due to prior commitments, he said.
Jim Hoehn is a contributor to MLB.com. This story was not subject to the approval of Major League Baseball or its clubs.