Hutchison finds way to escape fifth-inning jam
Blue Jays righty has had trouble getting out of that inning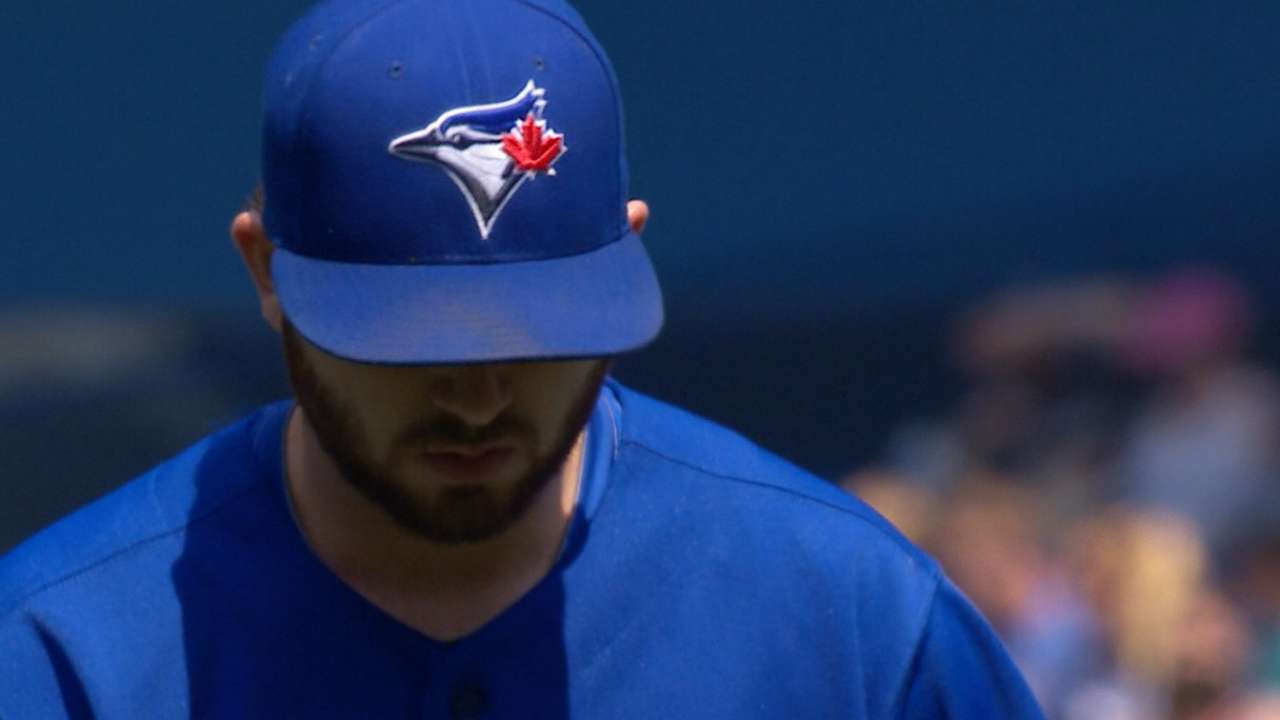 TORONTO -- The fifth inning has not been kind to Blue Jays right-hander Drew Hutchison, but he found a way to get through it during Saturday's 7-1 victory over the Red Sox.
Hutchison entered the start having allowed more runs in the fifth (11) than outs (10) this season. There were more signs of trouble against Boston, but unlike a lot of his previous outings. Hutchison escaped the jam.
Toronto's Opening Day starter did allow one run in the fifth, but he also got out of a bases-loaded situation to protect a 5-1 lead. It easily could have gone the other way, and in a lot of his previous starts it has.
"For his year, where he's at, I thought it was huge that he gets over that hump," Blue Jays manager John Gibbons said. "There's absolutely nothing physical. I thought it might have been a mental thing, which is natural for a young guy like that. I thought it was very important and hopefully that can carry him on."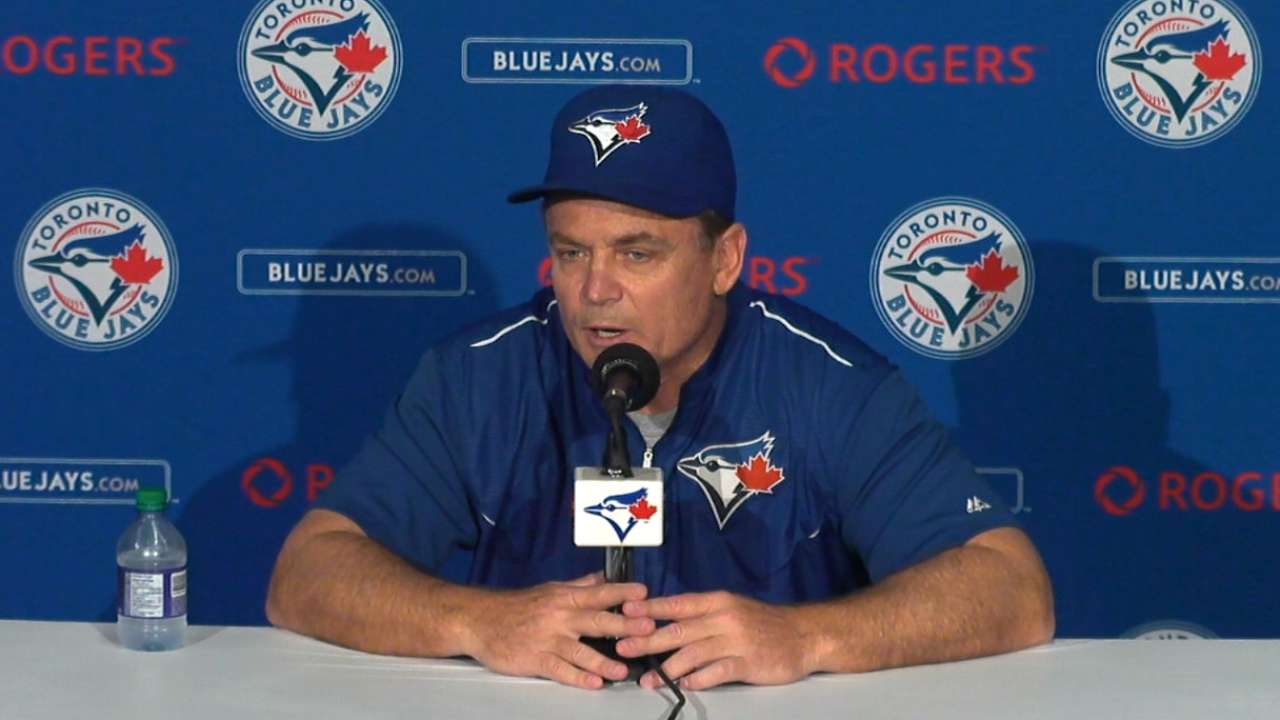 Hutchison retired the first batter he saw in the fifth, then surrendered a double to Mookie Betts and an RBI single to Dustin Pedroia. David Ortiz followed with a single and two batters later, Pablo Sandoval walked to load the bases with two outs.
That put Gibbons in a tough spot. There have been four times that Hutchison has been lifted in the fifth. With right-hander Liam Hendriks ready in the bullpen, there was a good chance for a similar fate.
Instead of removing Hutchison, Gibbons took the place of pitching coach Pete Walker and made a rare visit to the mound. He wouldn't get into specific details about the conversation, but even as a symbolic gesture, it was a vote of confidence for his 24-year-old starter.
Gibbons allowed Hutchison to remain in the game, and the move paid off when Mike Napoli hit a weak fly ball to right field. One run over five innings might not seem like a major breakthrough, but after not getting through the fifth in all but two of his previous six starts, Saturday's performance was key, even if Hutchison downplayed it.
"I wouldn't put too much on it. Obviously I expected to get through it, he trusted me to get through it, and I did," Hutchison said. "Regardless of what has happened before, you just continue to make pitches. I felt like today I had the best fastball I've had; fastball command was really good.
"I got into some deep counts and I could have done a better job of putting guys away earlier and getting deeper into the game, but other than that, I thought it went really well."
Gregor Chisholm is a reporter for MLB.com. Read his blog, North of the Border, and follow him on Twitter @gregorMLB. This story was not subject to the approval of Major League Baseball or its clubs.