A-Rod misses game with leg tightness
Girardi hopeful designated hitter will start Sunday's finale vs. O's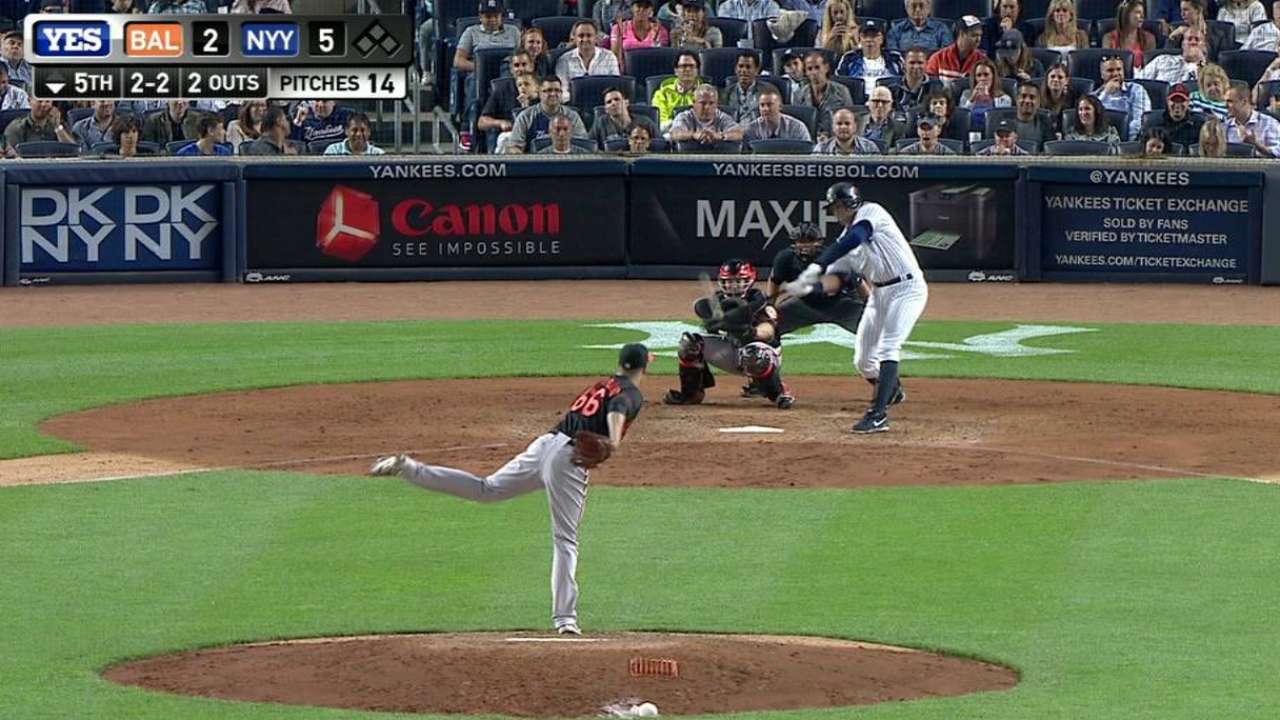 NEW YORK -- Alex Rodriguez was out of the Yankees' lineup in their 6-2 loss to the Orioles on Saturday with what manager Joe Girardi described as tightness in his legs. Girardi said he's hopeful that A-Rod will return to the lineup for Sunday's series finale at Yankee Stadium.
Rodriguez, 39, has started all but five of the Yankees' first 31 games. He has seven home runs and 19 RBIs, both second on the team behind Mark Teixeira.
He even has a triple, his first since 2012, which came in Friday night's win over the Orioles. It was after that game that Rodriguez told the Yankees that his legs had tightened up.
"His legs were a little heavy," Girardi said. "I guess guys who are almost 40 shouldn't hit triples."
Girardi waited until he saw Rodriguez Saturday morning before making the decision to sit him.
"He was a little tight, so I said, 'You know what, we're going to give it a day,'" Girardi said. "He was still a little tight, and I just said, 'I'm not taking a chance right now.'"
Danny Knobler is a contributor to MLB.com. This story was not subject to the approval of Major League Baseball or its clubs.