Rays unsure if Smyly will return after 15 days
Lefty hit disabled list with left-shoulder soreness after outing in Boston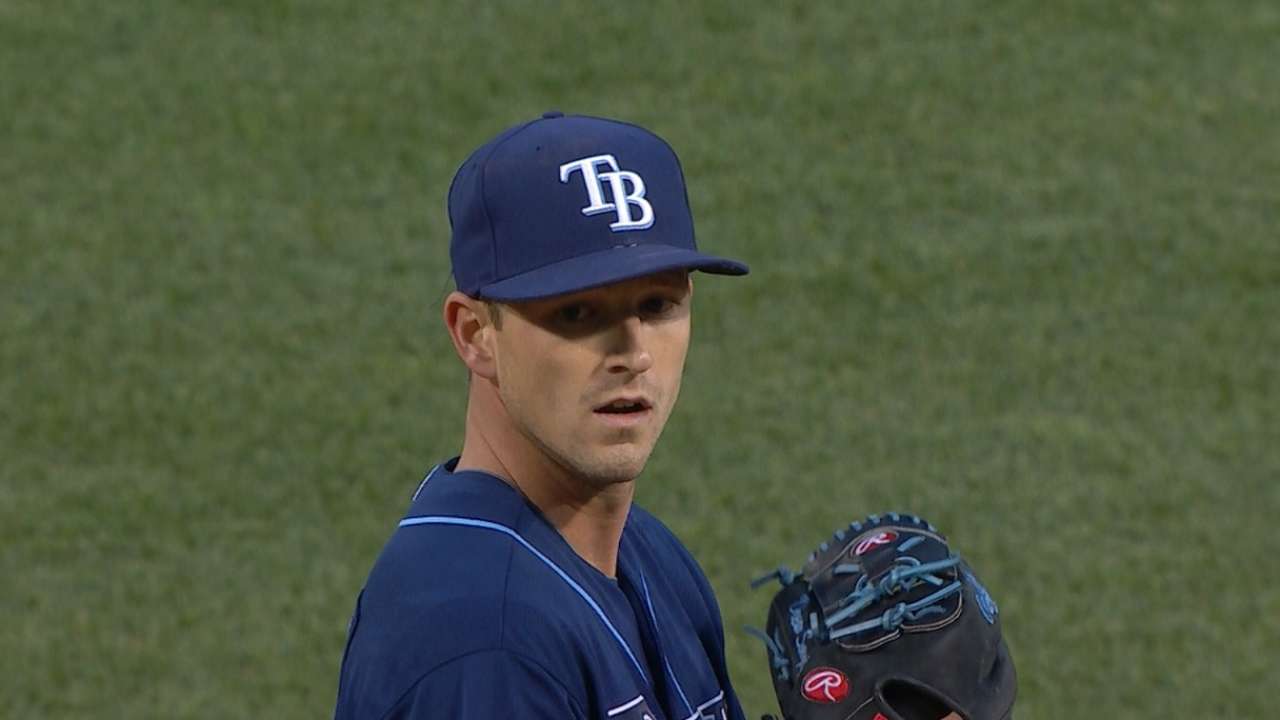 ST. PETERSBURG -- Drew Smyly went on the disabled list Friday night with left-shoulder soreness. The Rays' left-hander is eligible to come off of the DL on May 22, since the designation was retroactive to May 6, but given the situation, it's hard to be optimistic he'll meet that date.
"Obviously, some negative news on Drew," Rays manager Kevin Cash said. "We're still in the process of evaluating exactly what the issue is. But we know enough that we need to put him on the DL and make some adjustments."
Smyly missed most of Spring Training with left-shoulder tendinitis and the rehab that followed. Since returning to make his first start on May 24, he's made three starts, but his last one on Tuesday in Boston brought problems.
"Yeah, I started feeling it in Boston," Smyly said. "Just kind of kept pitching through it. And the next day, it didn't respond well.
"... You've got so much adrenaline, it's not like it was affecting my pitching [in Boston]. But definitely getting tight and stiffening up. And it didn't feel loose, it didn't feel smooth."
Smyly allowed one earned run in six innings and took the loss in a 2-0 Red Sox win Tuesday night. Prior to going on the DL, he had been scheduled to start for the Rays against the Rangers on Sunday.
When asked if what he's feeling is different than what he felt during Spring Training, Smyly said, "Hard to describe. It's shoulder, any time it's shoulder it's scary. But obviously, I'm not good enough to pitch right now."
Smyly has not yet had an MRI, but he has seen team orthopedic surgeon Dr. Koco Eaton. He told reporters that he does not know what the plan of attack will be for his recovery.
"I told them I can't pitch right now," Smyly said.
When asked if he had concerns about the injury being more serious than initially diagnosed, Smyly said, "I hope not. You just have to be positive. I'm sure we'll all find out soon."
Bill Chastain is a reporter for MLB.com. This story was not subject to the approval of Major League Baseball or its clubs.