Now 31, Fielder takes position change in stride
For birthday present, Rangers designated hitter just wants to win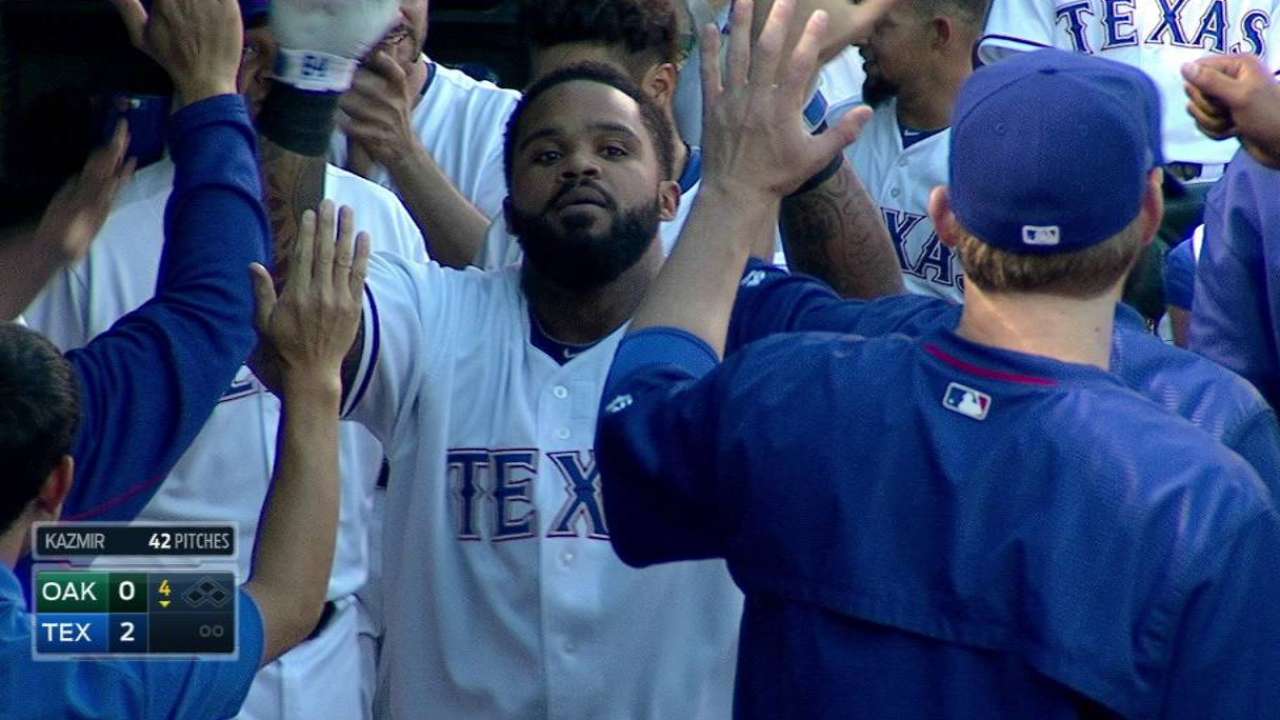 ST. PETERSBURG -- Prince Fielder turned 31 on Saturday. So what does he want for a birthday present?
"A [win]," Fielder said. "I'll take four home runs if I get to choose. I'll take two as long as we get a W. Whatever it takes to get a W."
Fielder has already been given one gift this season: a new position. Fielder was the Rangers' designated hitter on Saturday night, the 15th straight game he has been used in that role. He has not played first base since April 22 in Arizona. Instead, it has been Mitch Moreland and now Kyle Blanks.
Fielder does not mind it even though he works on his defense at first base every day.
"I could see in years past, when I was the only first baseman," Fielder said. "But Mitch is a great first baseman, and so is Blanks. I'm still working hard there, but I'm not afraid to say it if they have someone who is a little better. You have to take the ego out of it."
Manager Jeff Banister said he has been playing Fielder at designated hitter and Blanks at first base because it has been working well lately and he does not want to disturb a good thing. Also, Fielder banged himself up sliding into home plate in the first inning of Tuesday's game in Houston. He hasn't missed time, but he still has some soreness.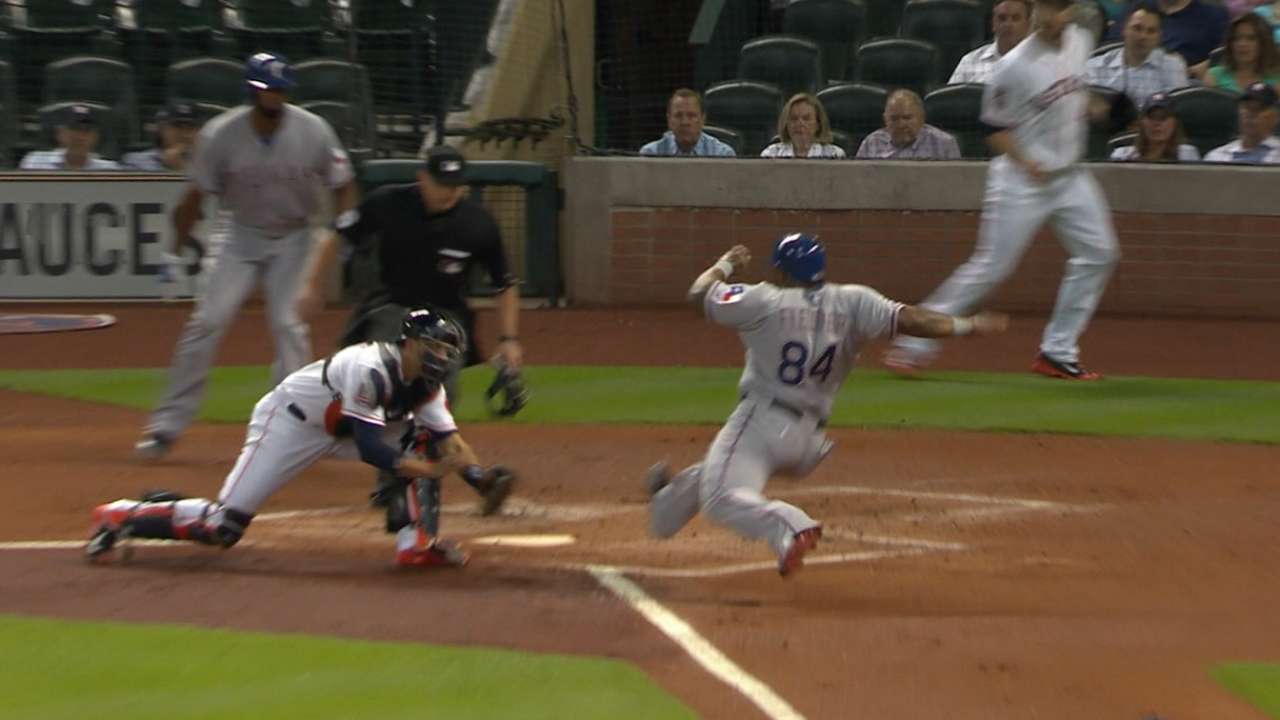 "I like him going to the batter's box," Banister said. "I'm trying to keep him in a good place."
Banister still doesn't want Fielder turning into someone such as the Red Sox's David Ortiz, to the point where he can no longer play the field. If nothing else, the Rangers still have eight Interleague games on the road against the Dodgers, Rockies and Padres later this season.
"I'm looking to get him back out there," Banister said. "Playing on both sides of the ball keeps you engaged. He has been tremendous in the dugout when he is not on the field. His leadership in the clubhouse has been tremendous.
"I still feel confident putting him out on the dirt. He still needs to be engaged, he still needs to play first base and I feel confident in it. He is working his tail off at first base."
Fielder, who missed much of last season because of surgery to repair a herniated disc in his neck, went into Saturday's game batting .339 with two home runs and a club-leading 14 RBIs. He had a .397 on-base percentage and a .461 slugging percentage. After this season, the Rangers have him signed for five more years at $18 million annually. His overall salary is $24 million, but the Tigers start picking up $5 million annually beginning 2016 as part of the terms of the 2013 trade.
"I feel good," Fielder said. "I am 30 in baseball years, because when I was 30, I didn't get to play much. When you're gone for a year, you get a different perspective."
T.R. Sullivan is a reporter for MLB.com. Read his blog, Postcards from Elysian Fields, and follow him on Twitter @Sullivan_Ranger. This story was not subject to the approval of Major League Baseball or its clubs.