Guthrie gives bullpen much-needed break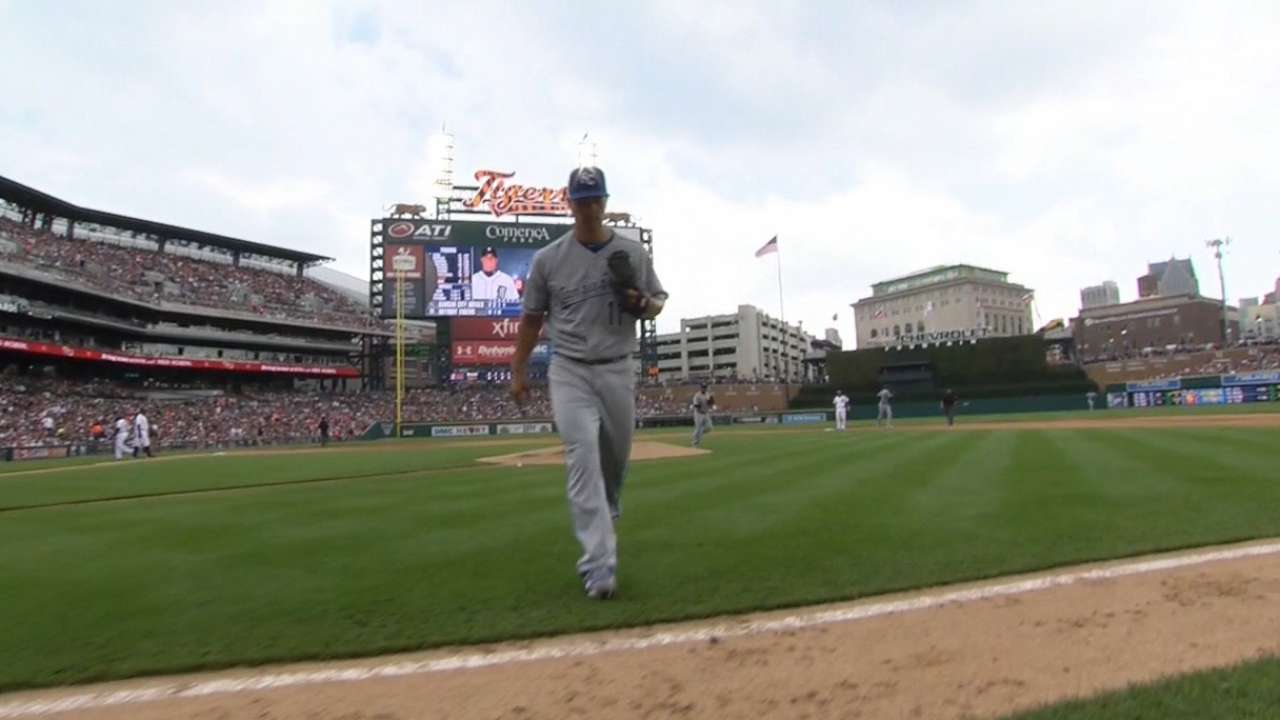 DETROIT -- Royals manager Ned Yost got exactly what he was hoping for from starter Jeremy Guthrie on Saturday: a long start deep into the game.
Guthrie saved Yost's tired bullpen by going 7 1/3 innings and holding the Tigers to just two runs in a 6-2 win at Comerica Park.
Yost said before the game that he likely had just a three-man bullpen after some rough outings by the starters forced Yost to overwork many relievers recently. Plus, Yost didn't have Kelvin Herrera, who is serving a suspension, and the skipper didn't want to use Chris Young, whom he needed for an emergency start on Sunday.
So, indeed, Yost was thrilled with Guthrie's effort.
"Huuuuuge. With all capital letters," Yost said. "I mean, going into this game, I'm thinking if he can get us through seven innings, that's phenomenal. For him to get us one out into the eighth ... tremendous."
Guthrie knew what was at stake.
"Today, I did know the importance of going deep into the game," Guthrie said. "I knew that Chris [Young] was going to be starting tomorrow and with all that's been going on, it has left the bullpen in a little dire straits."
Guthrie, according to Yost, had his best stuff all season, even though he gave up eight hits. Guthrie agreed, sort of.
"It wasn't a whole bunch different from my last start against them," Guthrie said.
In that start, Guthrie gave up 11 hits and six runs.
"They hit some balls hard again today, but they didn't have any guys on base," he said. "It's always a lineup you have to tread lightly with.
"I really felt good about my last outing. And it's nice to have a couple of starts where I feel good."
Jeffrey Flanagan is a reporter for MLB.com. Follow him on Twitter at @FlannyMLB. This story was not subject to the approval of Major League Baseball or its clubs.