Cooper thinks Sale is trying to do too much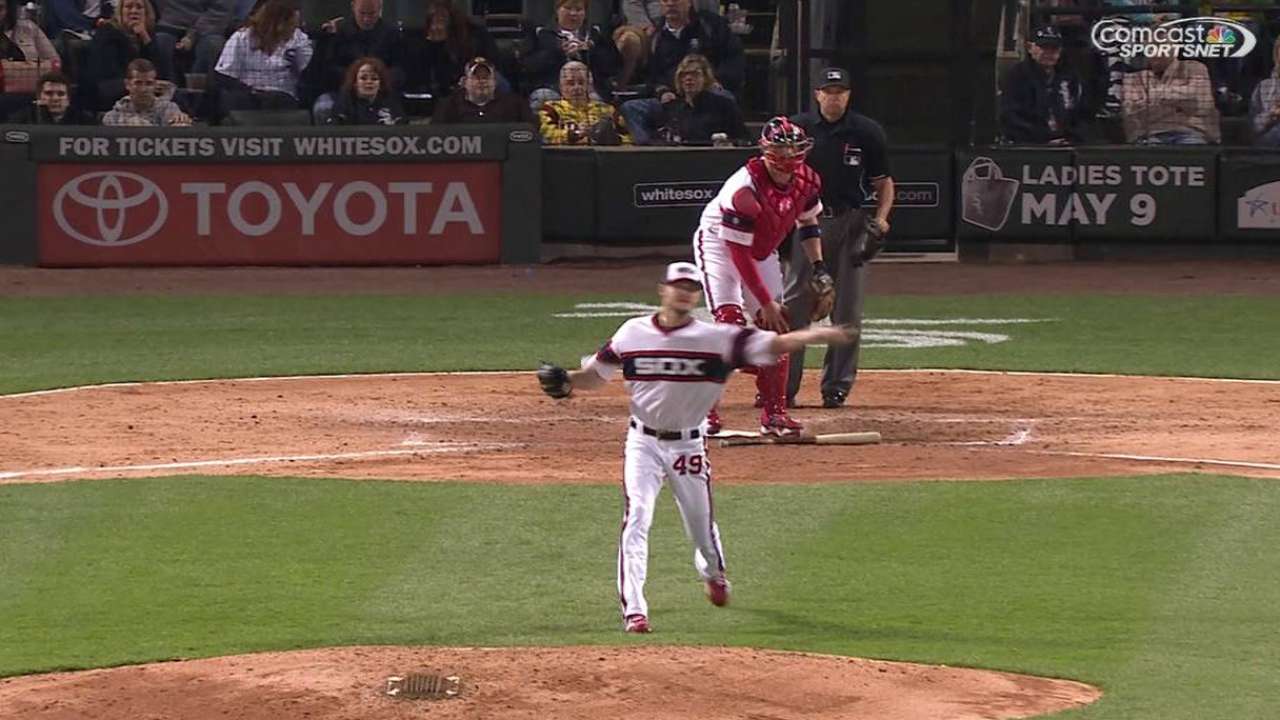 CHICAGO -- There's a pretty clear idea in the mind of White Sox pitching coach Don Cooper as to why Chris Sale has struggled over his last two starts. That reason actually centers on the White Sox ace simply trying to do too much.
"You see his velocity up a mile or a mile and a half and you see the walks. He's just overdoing it," said Cooper of Sale. "Trying to do too much: not pitching, more throwing. We need more of a combination.
"He can do that from time to time. He has reached back -- and literally what I've seen is he's really reaching back. Also, the other day, he got a little bit out of control [with] his emotions and poise and got frustrated. That's it: He's overdoing it."
Sale has allowed 13 earned runs on 16 hits over his last 8 1/3 innings, striking out 10 and walking seven during that stretch. His last two trips to the mound mark the first time Sale has had back-to-back non-quality starts since 2012.
Cooper admitted that there are some mechanical issues mixed in there, adding that when a pitcher is trying to overdo stuff, you are doing a few different things to try to get more.
"It's out of the norm for him," Cooper said. "When we do have a chance to sit down with him, we are going to show him -- and it's going to be real obvious when he sees it what's going on."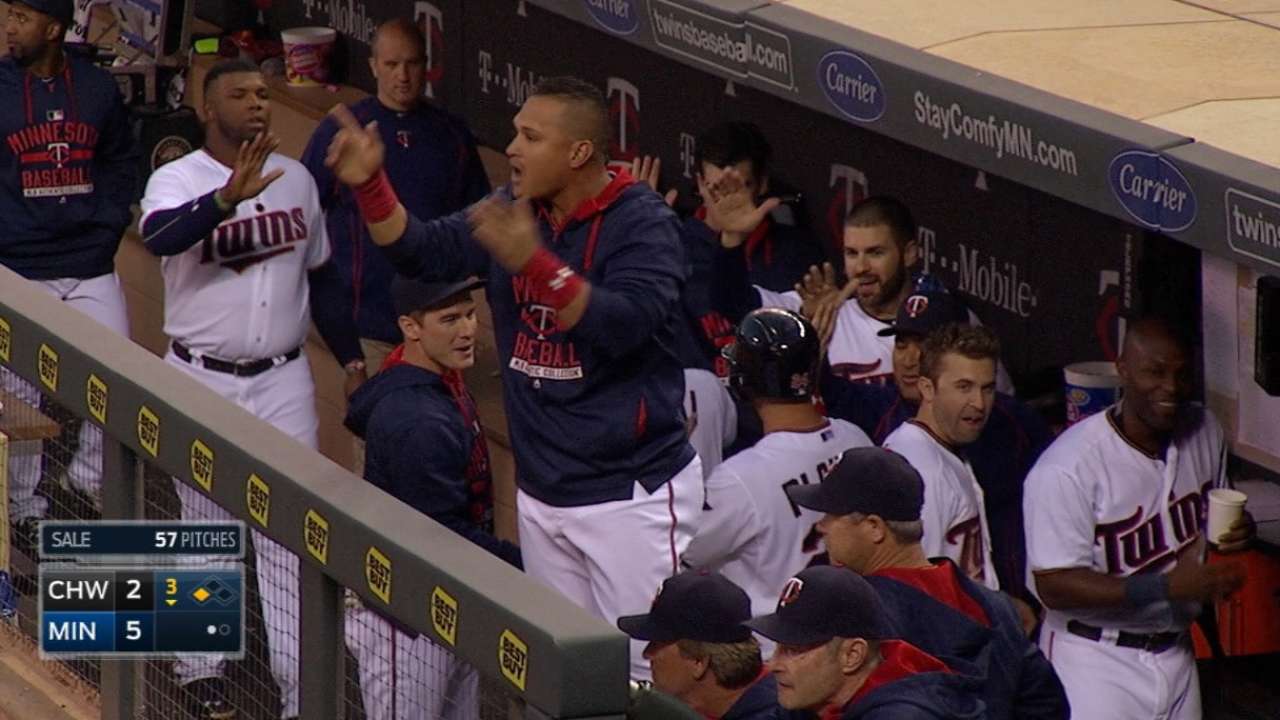 Work will begin to correct the issue when Sale returns from his five-game suspension for his involvement in a fracas with Kansas City to start on Tuesday in Milwaukee. As for the reason behind overdoing it, Cooper believes the team's struggles through 25 games play a role.
"We haven't been playing that well, and maybe he feels he needs to do even more to strike guys out, get guys out," Cooper said. "Another thing is, he set the bar really high for himself. He's a three-time All-Star, one of the tops in the game, for sure. Certainly one of the top talented guys we've ever had here in Chicago.
"My line is, if you are trying to do more, what that really means is [you are] not trusting what you are doing in the first place. Realize more is not better.
"What you've done is plenty. We don't need him to improve on his last three years. That's a tall task. All we need to get him to be is the same guy we've seen. The good news is, he's healthy and feeling good -- or he wouldn't be able to go out and throw the ball like he's throwing. But, again, he's throwing it, not pitching it."
Scott Merkin is a reporter for MLB.com. Read his blog, Merk's Works, and follow him on Twitter @scottmerkin. This story was not subject to the approval of Major League Baseball or its clubs.