Gillaspie looking to find his groove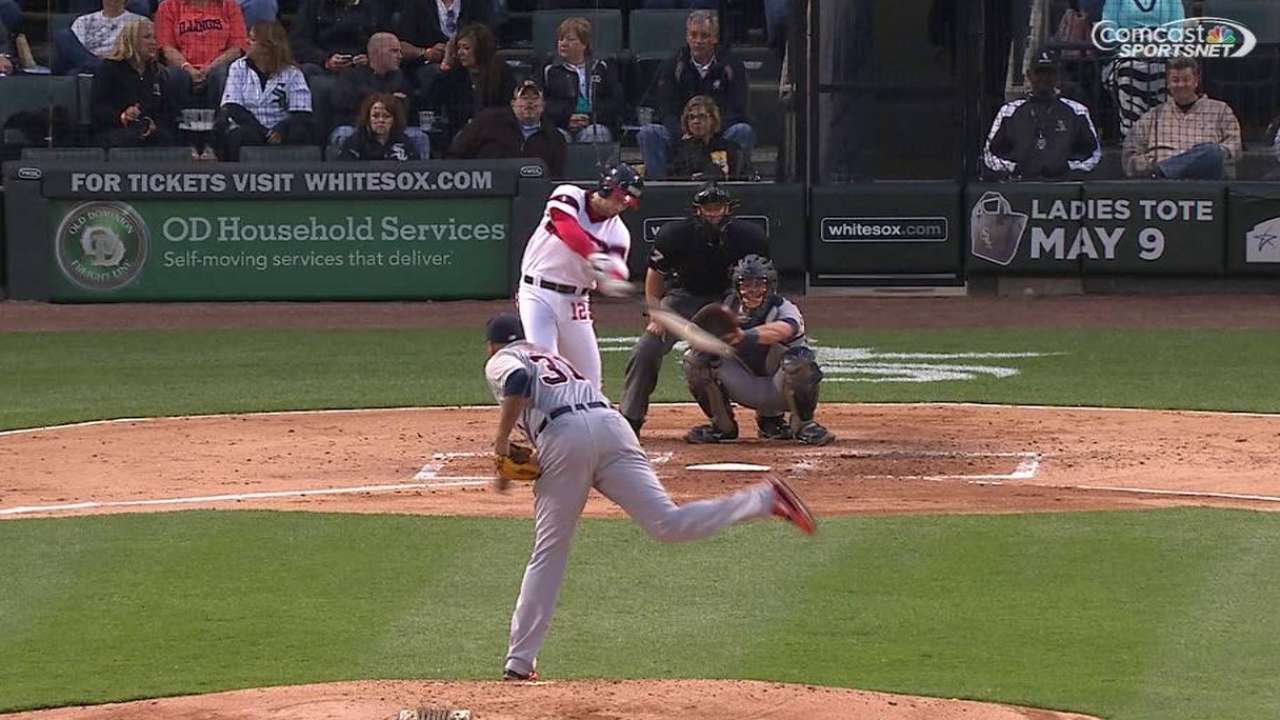 CHICAGO -- Conor Gillaspie would like to say that his swing is where it needs to be or that his offensive approach is as good as it has been all season.
But with the White Sox having lost two games to rain, two games to civil unrest in Baltimore and had one suspended contest -- not to mention four scheduled off-days to date -- it's impossible for the White Sox third baseman to make that sort of definitive statement.
"We haven't really played consistent games, it seems like, so I can't really answer that truthfully," Gillaspie said. "The more you play, traditionally, the better you feel as a player.
"It's been kind of a weird spring, as far as we've had so many rainouts and days off and practice days. It's just been kind of crazy so far. I don't think it's fair to make an assessment quite yet.
"You are not complaining about them, but at some point, the reality is at this level, they make you get them all in," Gillaspie said. "Everyone you don't get in ends up costing you at some point down the road. I'm just trying to play more and get in more of a rhythm and just let it ride."
Gillaspie hit his first home run of the season on Wednesday off of Alfredo Simon, which followed his second multi-hit game of the season on Tuesday. The left-handed hitter was out of the lineup for Friday's scheduled contest against Jason Marquis, as he continues to work his way through plantar fasciitis in both feet that started bothering him during the offseason.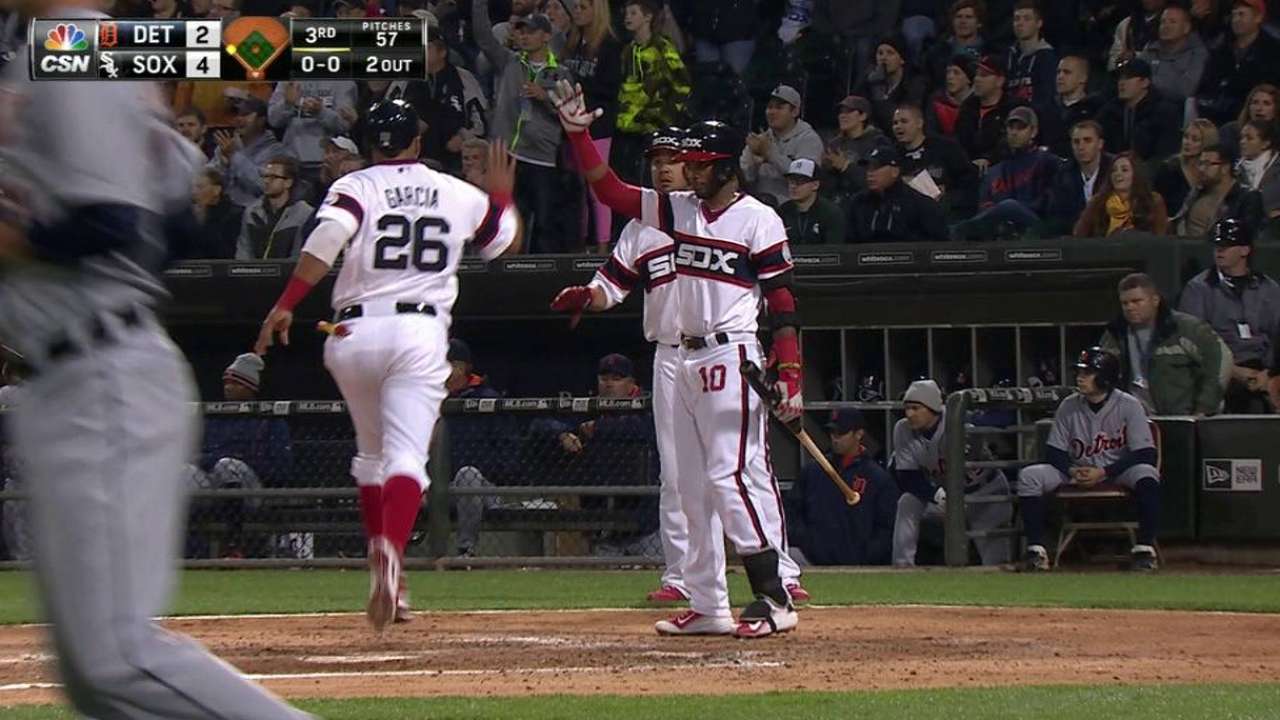 That particular ongoing malady didn't keep him out of Saturday's Game 1 lineup against Johnny Cueto.
"I'm just trying to get over it still, really, but it's getting better," Gillaspie said. "Most days, it's not an issue. Every once and a while, it's an issue. It's pretty good.
"The best thing would be to stay off them for a month or two, but that's over. It's one of those things where there's not a whole lot you can do for them. So [I'll] just try to deal with them the best I can and keep playing in some games."
All 19 of Gillaspie's starts this season have come against right-handed starters, which makes sense with his .275 career average against righties and his .197 mark against lefties. Gillaspie has also dealt with the increased usage of a defensive shift playing him as a pull hitter this year, but he doesn't seem as affected by that alignment as he is by simply the team's strange start to the season.
"Obviously, this spring and the first part of the season I've pulled more balls than I traditionally do," Gillaspie said. "But part of that is getting timing down. Part of it is getting more experience and at-bats. The further we go along, the better off I'll be at hitting balls to all fields like I've done in the past -- or at least tried to do.
"It doesn't bother me too much. You could probably shift everyone in the big leagues at some point."
Scott Merkin is a reporter for MLB.com. Read his blog, Merk's Works, and follow him on Twitter @scottmerkin. This story was not subject to the approval of Major League Baseball or its clubs.