Plouffe misses game to deal with family issues
Escobar gets start at second base for Twins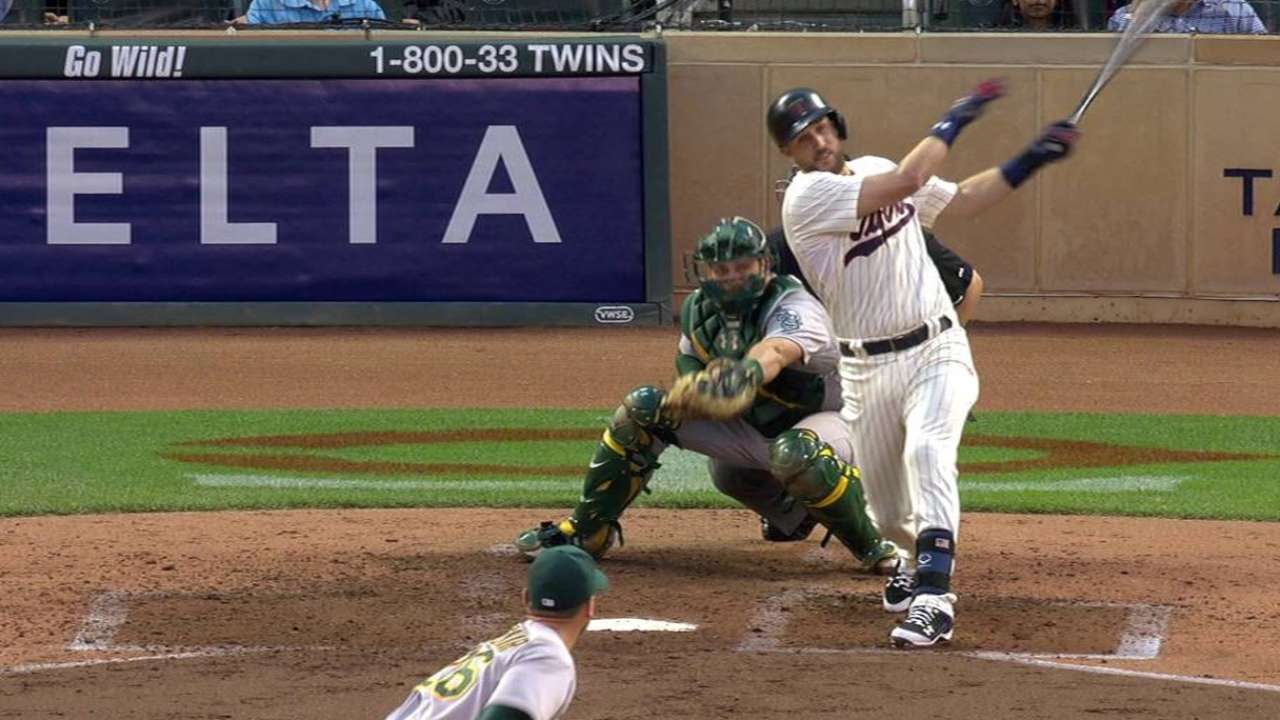 CLEVELAND -- The Twins will play one man down on Saturday afternoon against the Indians, as Trevor Plouffe is currently not with the team.
Plouffe had to travel to Texas for family reasons. Barring travel issues, the Twins expect Plouffe will be back with the team in time for Sunday's 1:10 p.m. ET rubber match in Cleveland.
"Trevor's not here today," Twins manager Paul Molitor said. "He's attending something with his family, which is the right thing, and we expect him to be back by game time tomorrow. But it gives [Eduardo] Escobar a chance to get back in the infield. It's been a little bit of a while for him to get in there, he's been playing left field primarily when he has played."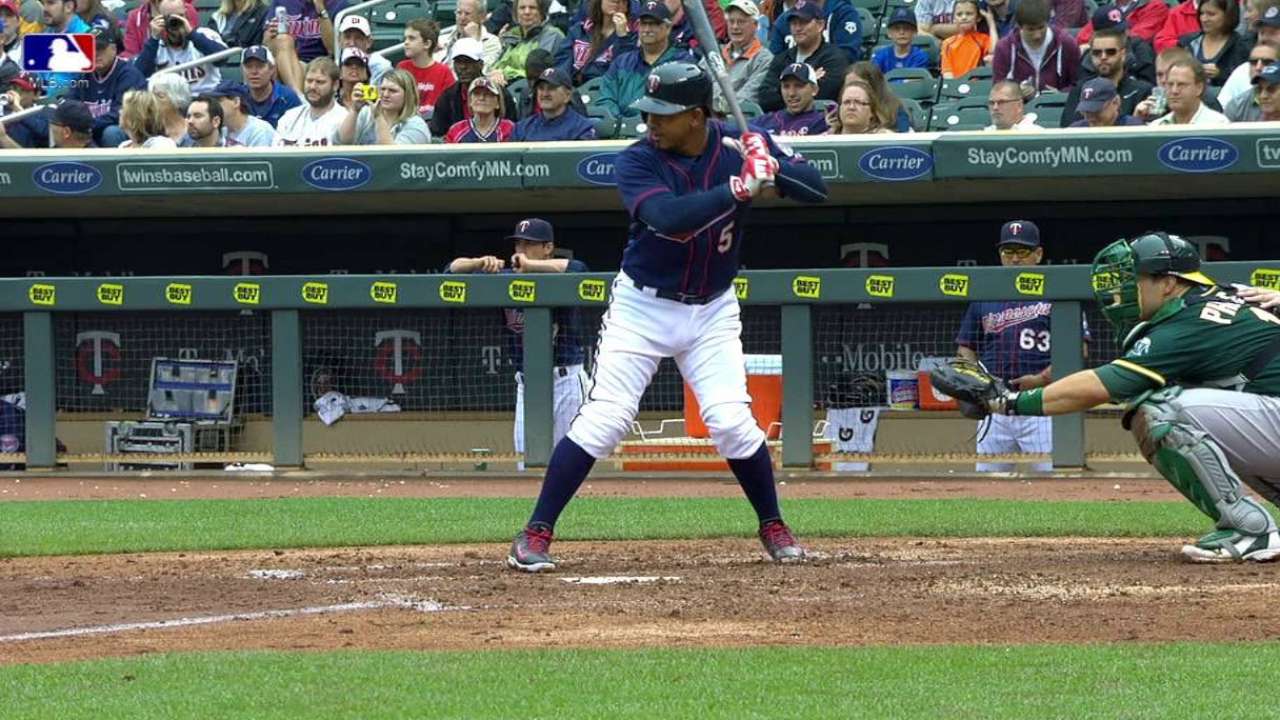 Escobar was given the day off on Friday, and will be making just his second start of the season at third base, and sixth in the infield. An infielder by trade, 12 of Escobar's 17 starts this season -- prior to Saturday's game -- have come in left field.
"He's been more of a left fielder than anything as of late," Molitor said. "The term people like to use is a super utility guy, who has a tendency to play the majority of games just not at the same position very often. He's kind of that guy for us, and we try to get him as much playing time as we can. We know he's versatile, and when he's swinging the bat well, he's a big part of our offense flow. It's just kind of a day-to-day to see how it works out and how it matches up."
Escobar has hit .230/.256/.378 this season, with two home runs and one stolen base in 78 plate appearances.
Plouffe has arguably been the Twins' best hitter, slashing .269/.358/.454 over his first 123 plate appearances, with five home runs and an improved walk rate from previous seasons.
August Fagerstrom is an associate reporter for MLB.com. This story was not subject to the approval of Major League Baseball or its clubs.