Yost employs 3-on-1 rule for game decisions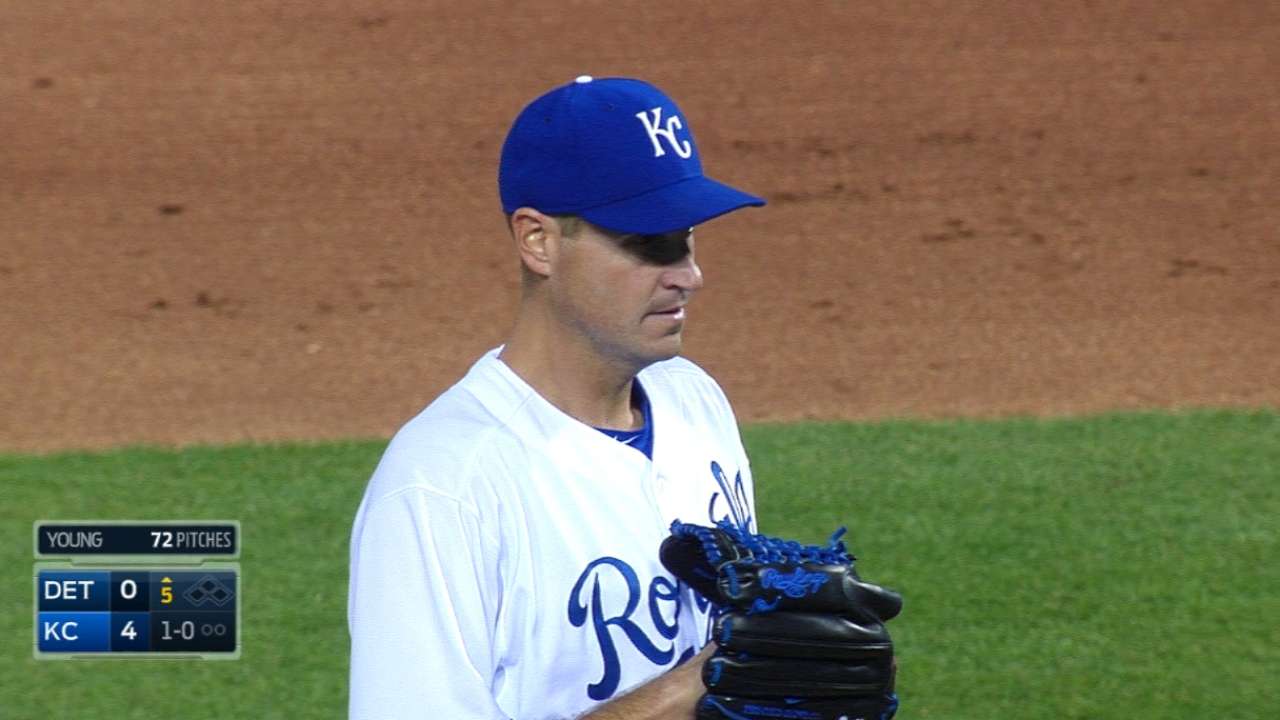 KANSAS CITY -- One of the key elements to managing Ned Yost has learned since he has been with the Royals is trusting his coaching staff.
It wasn't always that way. Yost admits he used to be fairly stubborn in his decision making.
But Yost has been employing the 3-on-1 rule for some time now -- if there is a big decision to make, he will confer with his coaches and if his potential decision is outnumbered by three of his coaches, he will bow to their thinking.
"I will go with what they're thinking, even though it's really not what I want to do," Yost said. "But it has worked out 10-to-1 every time."
How often are Yost's decisions overturned by the 3-on-1 rule?
"It happens all the time," Yost said. "If all three of them are pretty convicted on something, and I'm convicted, I've learned to go to that 3-to-1 rule. It's just the way to do it."
Yost generally relies on input from bench coach Don Wakamatsu and catching coach Pedro Grifol. The third member of the counsel is either pitching coach Dave Eiland or batting coach Dale Sveum, depending on whether the decision concerns the pitching staff or the offense.
Young likely starter
Yost is still leaning toward right-hander Chris Young to start Sunday's series finale with the Tigers. But if Saturday's game goes to extra innings and Young has to be used, left-hander Danny Duffy would move into the emergency start. Duffy lasted just one-plus innings in his last start on Wednesday.
Using the closer on the road
Yost remains adamant that he will not use closer Greg Holland in the ninth on the road in a tie game. "It's not going to happen, unless it's the playoffs or if it's a game to get in the playoffs," the skipper said.
Yost reasons that if he burns Holland in a tie game, he will have no one experienced to close if the Royals eventually take the lead.
Jeffrey Flanagan is a reporter for MLB.com. Follow him on Twitter at @FlannyMLB. This story was not subject to the approval of Major League Baseball or its clubs.