Saunders returns from left knee discomfort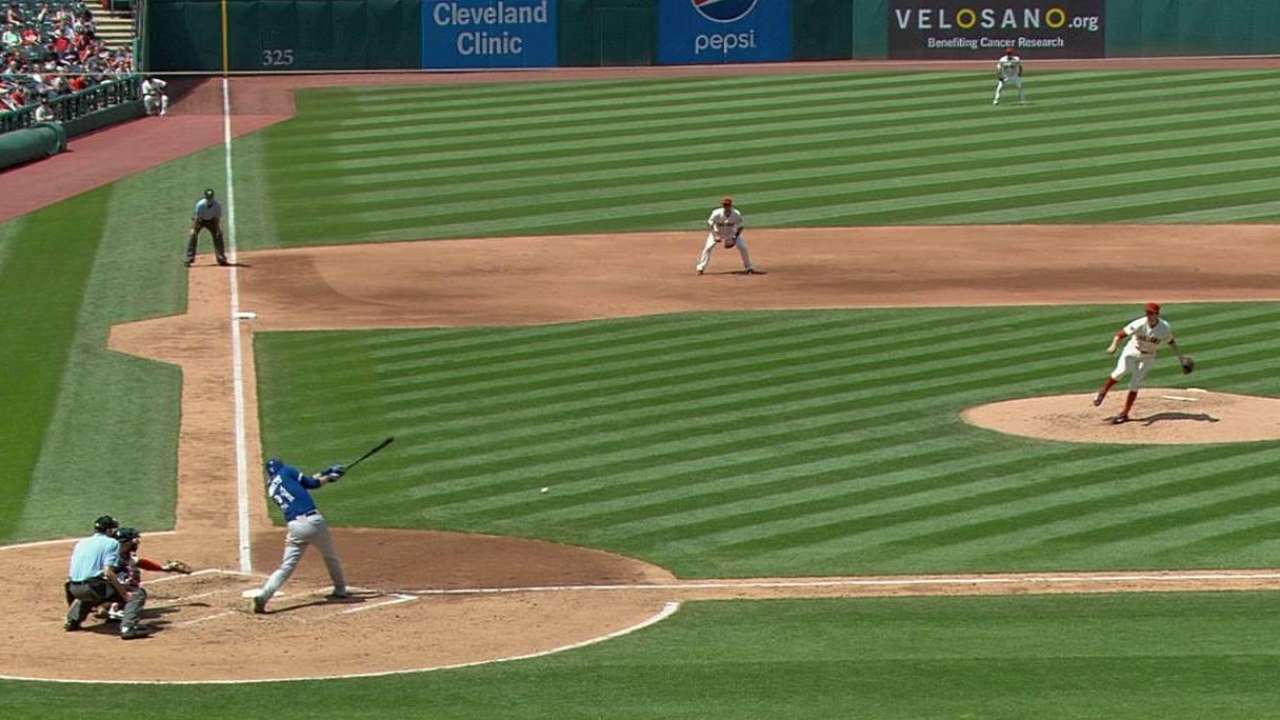 TORONTO -- Michael Saunders made his return to the Blue Jays' lineup Saturday afternoon following a brief absence because of discomfort in his left knee.
Saunders had fluid drained from the knee and received a cortisone shot Monday. He was then held out for the next four games, but could have returned Friday night if a left-hander had not been on the mound for Boston.
The soreness in his knee wasn't entirely unexpected following surgery this spring to remove 60 percent of his meniscus. Saunders was informed something like this could happen and there's a chance this won't be the last time he has to miss games because of the issue.
"I was hoping I'd make it through the season without any problems, but the probability of that happening wasn't great," Saunders said. "I'm not the first guy to go through something like this and I'm not going to be the last, but it definitely feels 100 times better.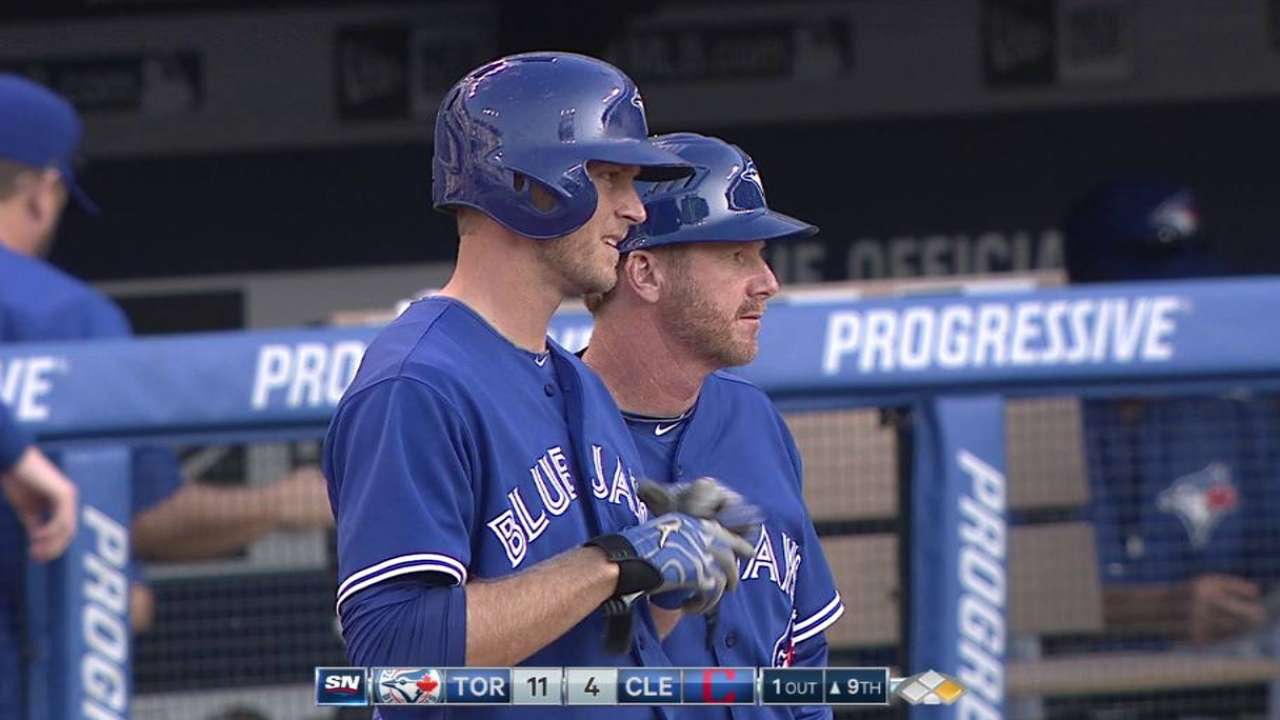 "I'm hoping it's the last time I go through it this year; probably not, to be honest with you, but this is my body's way of dealing with a pretty traumatic incident with my knee and the swelling isn't uncommon after surgery and ramping things back up."
Saunders is again wearing a brace to provide extra support and stability to his knee. He removed the brace during a recent road series in Boston, but was told he needed to use it after the fluid was drained from his knee.
That's not necessarily ideal, but for the the most part, Saunders has become accustomed to extra bulk. It does have a slight impact on his mobility, but he had been using the brace all spring and during a rehab assignment earlier this year, so there's already been an adjustment.
Saunders expects to wear the brace for at least another week. The good news is that the pain has gone away, but considering Saunders said it feels "100 times better" that also means the discomfort he had before was extreme.
"In Cleveland, it was definitely a little aggravated," Saunders said. "I battled through the last couple of games and my knee just swelled up on me, caused a little bit of pressure in there, caused a little bit of pain. We drained it to relieve that pressure and it feels a lot better."
Gregor Chisholm is a reporter for MLB.com. Read his blog, North of the Border, and follow him on Twitter @gregorMLB. This story was not subject to the approval of Major League Baseball or its clubs.