Bullpen bands together in bounceback effort
Mariners get 6 shutout innings from 6 relievers in walk-off win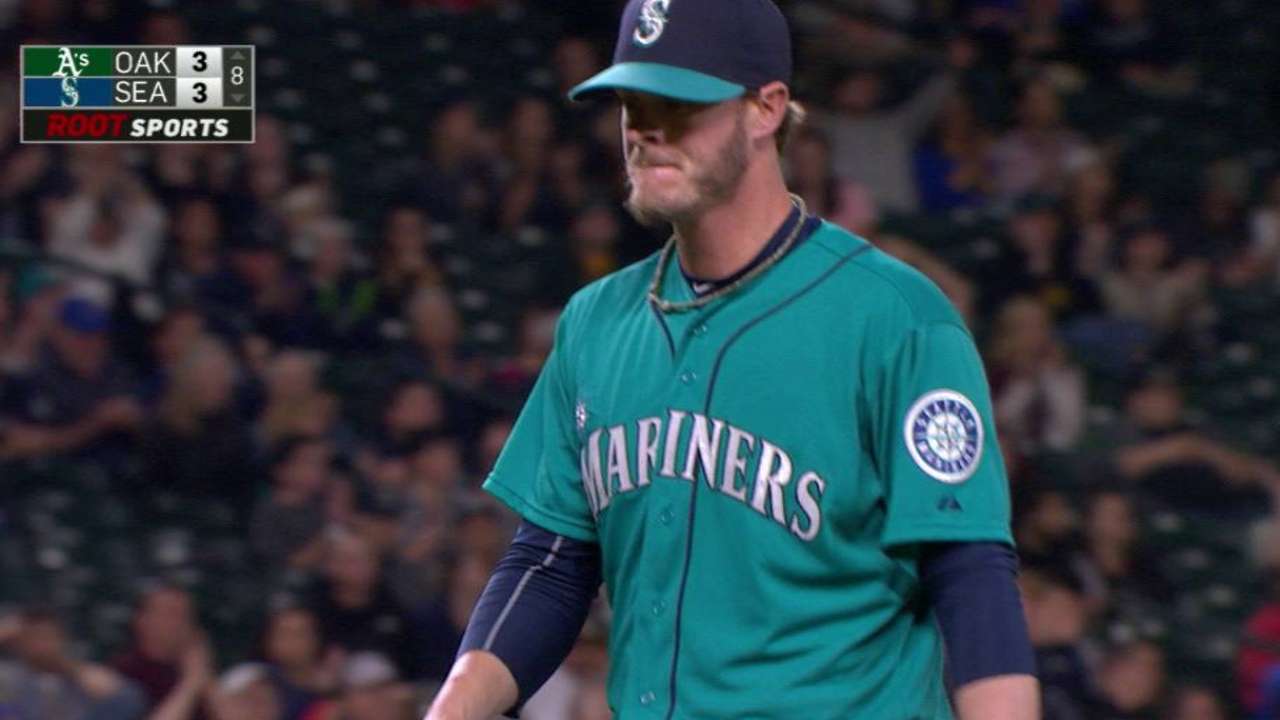 SEATTLE -- Mark Lowe hasn't been with the Mariners for too long this time around, but he's been around the Major Leagues long enough to know how bullpens can ebb and flow.
The 2015 Seattle unit that he joined over the weekend had suffered its share of lumps in recent days. In fact, the last three team losses were hung on relievers -- two over the weekend to the Angels in walk-off fashion alone.
But a big turnaround finally arrived Friday at home against the A's, and almost every member of the relief corps had a left or right hand in it. The Mariners got six shutout innings of one-hit, eight-strikeout ball out of six firemen -- Joe Beimel, Danny Farquhar, Charlie Furbush, Lowe, Fernando Rodney and Carson Smith, in order -- and Logan Morrison made it stand up with a game-winning homer in the bottom of the 11th.
"You have to come out the next day and forget about it and do exactly what we did today," Lowe said. "That speaks volumes for the character of this team's bullpen."
It started with a scoreless sixth by Beimel following starter Taijuan Walker's five innings of three-run ball. The Mariners trailed, 3-1, at that point, but rallied in the seventh to tie it at 3. By then, Farquhar had struck out two in his dominant inning. Then Furbush pitched 2/3 of an inning, striking out one, Lowe got the last out of the eighth, Rodney struck out two in a scoreless ninth, and Smith provided two innings of sparkling work, pitching perfect baseball and fanning two.
It was just what a beleaguered but hardly defeated unit needed.
"We've had a rough couple of series in a row now, and it was good to get back out there and get this first one," Smith said. "We've got to come back out and do it tomorrow.
"We've got good teammates here. Everybody gets along well and everybody knows it's going to get clicking here pretty soon, so we're just going about our business and trying to get better."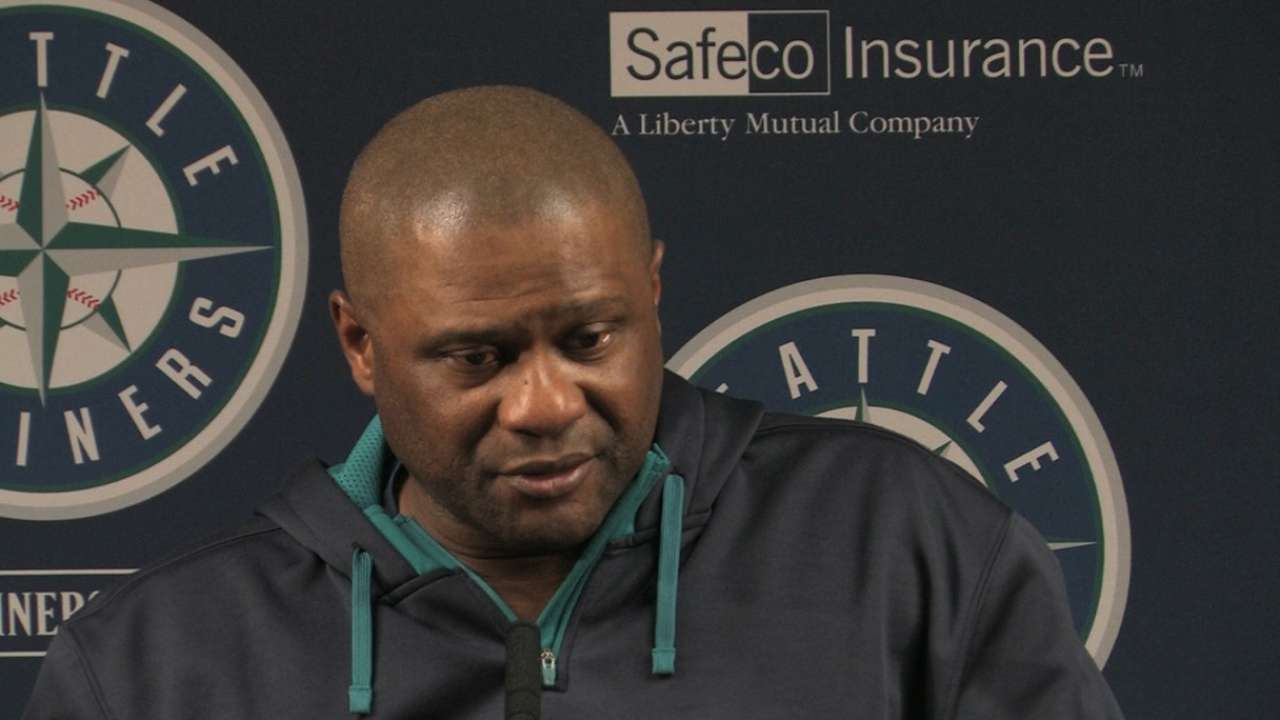 Mariners manager Lloyd McClendon said rebounding from tough outings is nothing new for this group.
"I take pride in that I try to get my club to take on my personality, and the one thing I've always told them is turn the page," McClendon said. "Be ready for the next one. This is the big leagues and it's tough to win games here. Some nights it's not going to seem fair, but you've got to turn the page and get ready for the next one.
"They're pretty resilient. They're pretty tough."
Doug Miller is a reporter for MLB.com. Follow him on Twitter @DougMillerMLB. This story was not subject to the approval of Major League Baseball or its clubs.