Astros offense suddenly disappears
No batter reaches second in Friday's shutout loss to Angels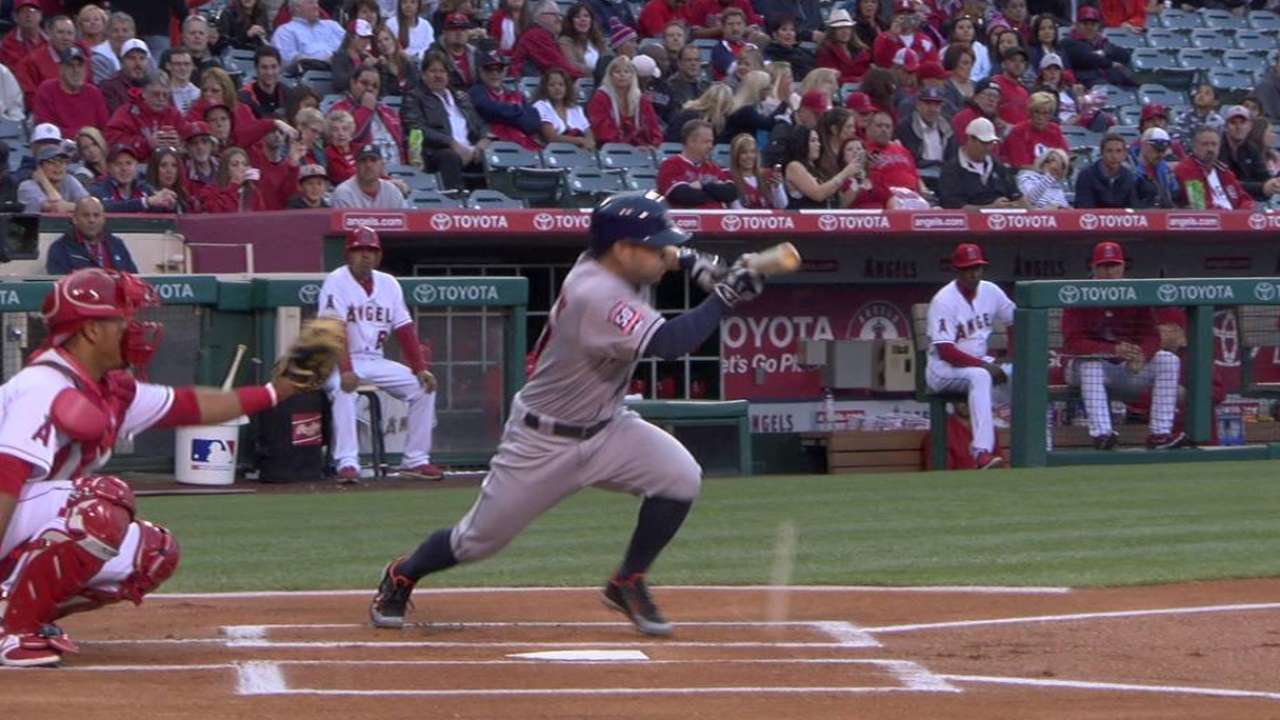 ANAHEIM -- The Astros continue to get strong pitching and are playing solid defense, but their offense -- which averaged 7.6 runs per game during their 10-game winning streak -- is suddenly stuck in first gear.
Angels starter Jered Weaver dealt the Astros their third shutout loss of the season Friday night at Angel Stadium, holding them to six hits -- all singles for the second night in a row -- and not allowing an Astros batter to reach second base. The 2-0 loss that was their fourth in five games since they reeled off the 10 wins in a row.
The Astros have scored just eight runs in their last five games, hitting .167 in that span with eight RBIs.
"Obviously, Weaver did a good job of really never giving in and never throwing the same pitch the same speed for nine innings," Astros manager A.J. Hinch said. "We didn't really have a counterpunch for him. Early, we singled him a little bit and then made a few outs on the bases, but he settled in and changed speeds and really picked at the corners and never threw the same pitch twice, it didn't seem like."
The Astros have hit only two homers in their past five games, which could be a big reason for their struggles. They entered Friday ranked second in the Major Leagues in homers and relied heavily on the long ball during their winning streak (21 in 10 games). Also, the loss of shortstop Jed Lowrie to a thumb injury has poked a hole in their lineup as well.
"We can score," Hinch said. "I think [Weaver] did back and forth with us velocity-wise and didn't cave in. He had a really slow breaking ball tonight and made pitches, and the ball in the air wasn't going to carry. We can find different ways to score."
Houston outfielder Colby Rasmus said offenses will have ebbs and flows.
"That's baseball," he said. "We want to come in and win every game, but there's going to be times we have to keep grinding. We were able to push some runs across [Thursday] night, and the next two games are going to be big for us."
Astros second baseman Jose Altuve led off the first and third innings with singles and was caught stealing both times. What made those outs tougher to swallow was Luis Valbuena followed each time with a single, which conceivably could have scored the speedy Altuve.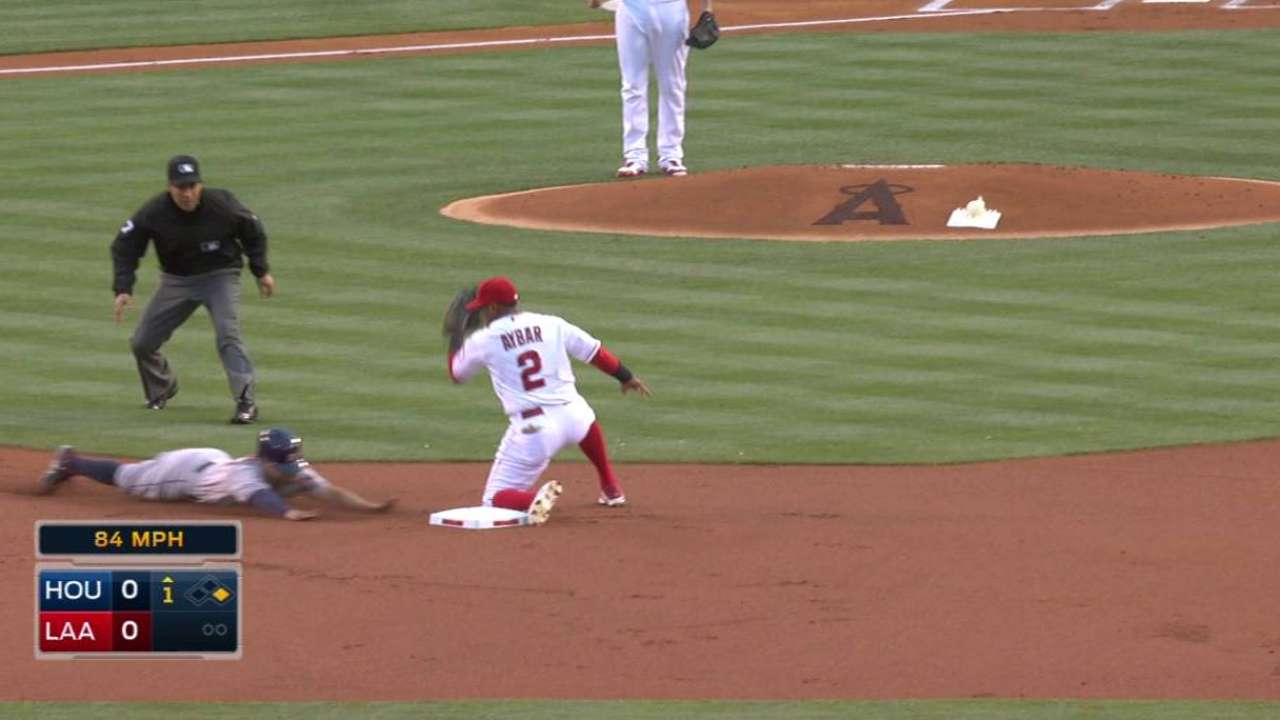 "Those are tough," Hinch said. "Hindsight is always perfect, but there's also an argument that a safe stolen base followed by a Valbuena base hit is a run-scoring opportunity. The way the night ended up playing out, we weren't going to sit around and wait. We did it the other way -- early in the game we were pretty aggressive. You can't play this game carefully."
Brian McTaggart is a reporter for MLB.com and writes an MLBlog, Tag's Lines. Follow @brianmctaggart on Twitter. This story was not subject to the approval of Major League Baseball or its clubs.