Several key plays in opener affected by Perez
Royals catcher crushed two-run shot, mishandled throw home and made great scoop
KANSAS CITY -- Royals catcher Salvador Perez had his fingerprints all over the series opener against the Tigers.
Perez hit a two-run homer that helped bring the Royals back from a 4-0 deficit and eventually take a 5-4 lead Friday night. But Kansas City fell, 6-5, on a ninth-inning error.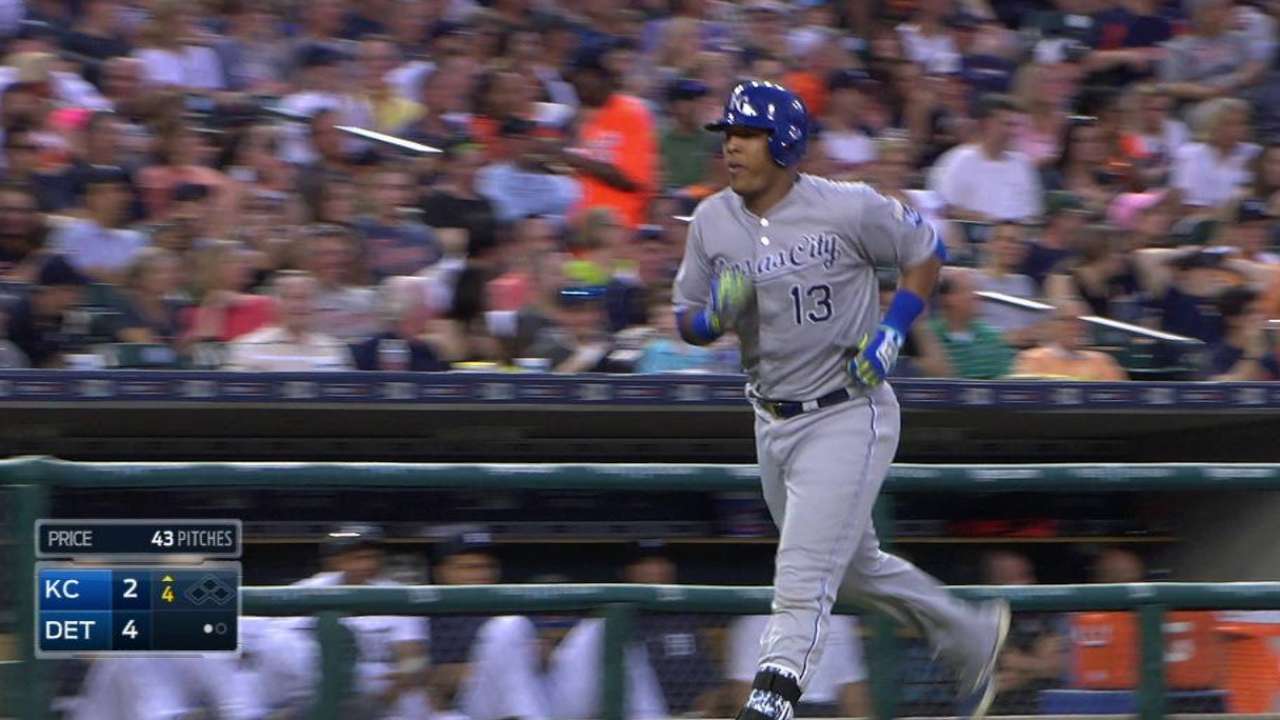 Perez had three plays at the plate. The first came on Andrew Romine's two-run single that scored J.D. Martinez and Nick Castellanos, the latter of which just barely scored ahead of a throw from Royals right fielder Paulo Orlando.
"The ball just got stuck on me," Perez said. "I think I might have got him if I had [caught it clean]. But it was a short hop -- tough for me to catch."
Two batters later, Romine came sailing toward home on a two-run single to right by Ian Kinsler. Again Perez had a chance for a play at the plate on a throw from the outfield, but he tagged Romine just a little late.
"[Romine] is a good runner," Perez said.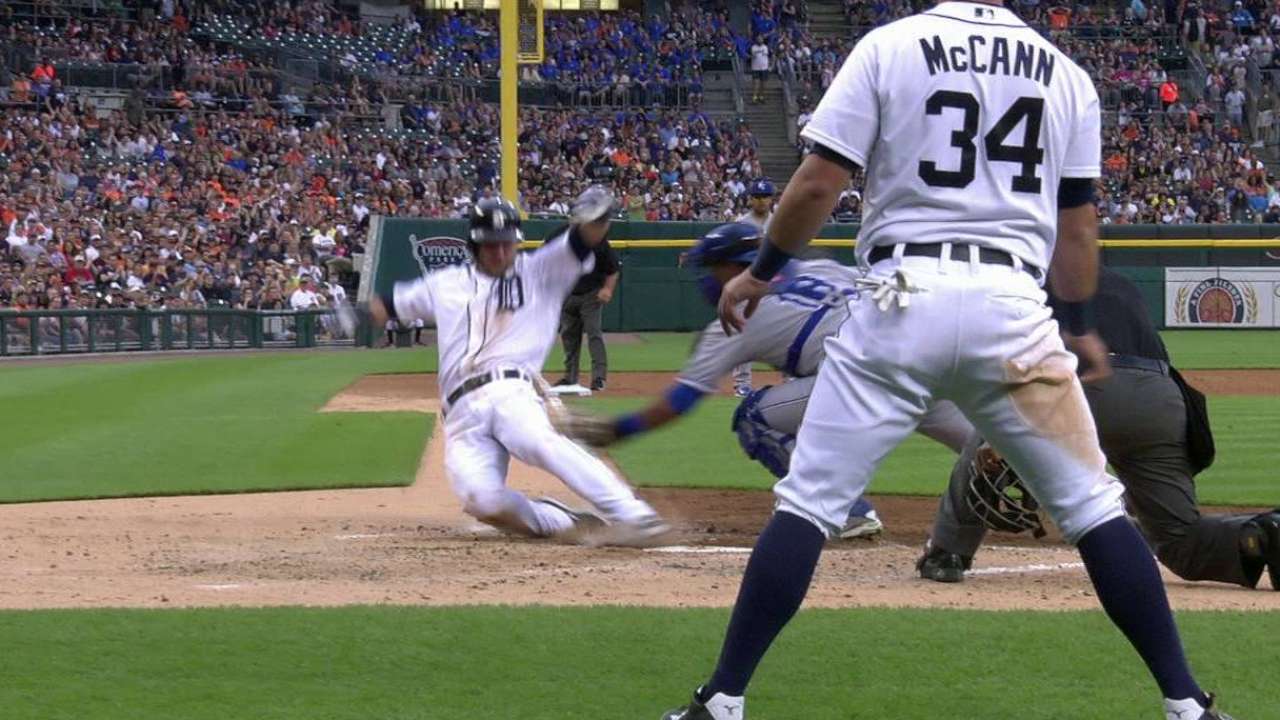 The third play at the plate was the charm. Kinsler tried to score from third in the fifth inning on a grounder to third baseman Christian Colon, who threw low and hard to Perez's right, but Perez made a fabulous scoop and tagged Kinsler.
"It was a tough game," Perez said. "We did a good job coming back."
Perez also had an error while trying to throw out Anthony Gose attempting to steal second in the seventh. The throw was wild and sailed into center, eventually leading to an unearned run and tying the score.
"I just tried to do too much there," Perez said. "I need just to catch, take my time and throw it."
Jeffrey Flanagan is a reporter for MLB.com. Follow him on Twitter at @FlannyMLB. This story was not subject to the approval of Major League Baseball or its clubs.