Miller officially named closer after latest save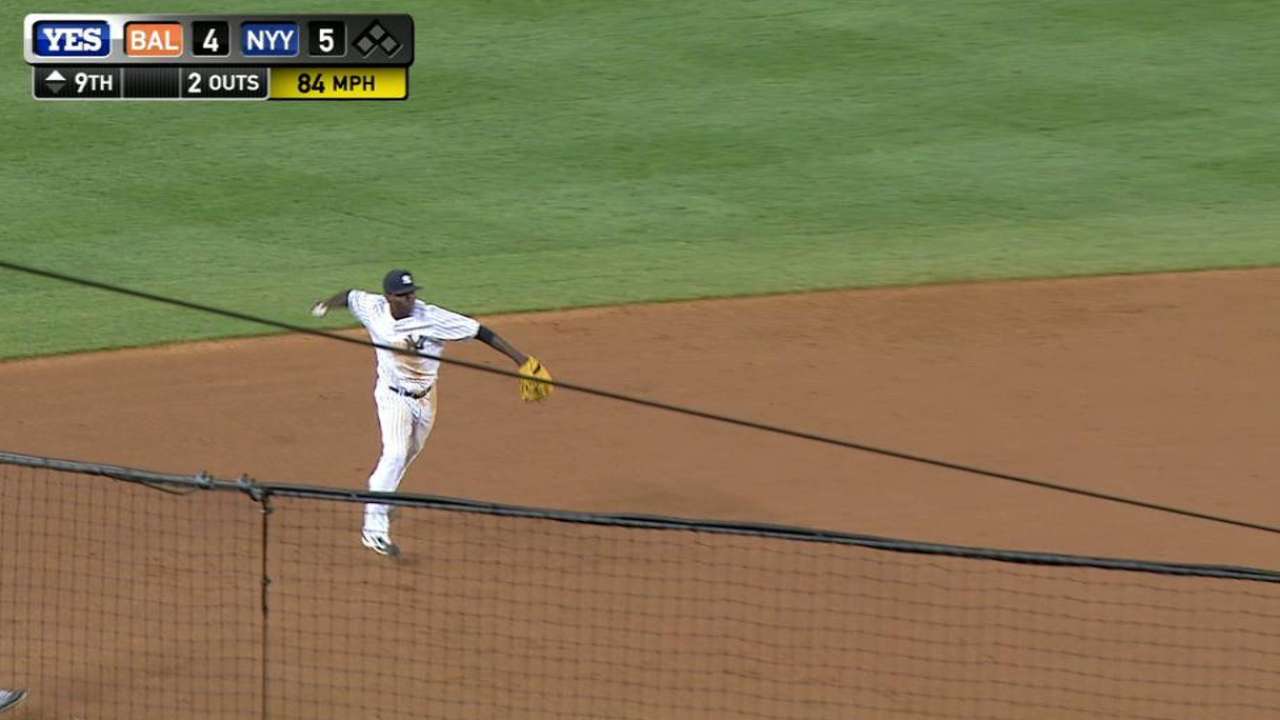 NEW YORK -- Andrew Miller's 13 saves present a convincing argument that he has grabbed the title of Yankees' closer, but just in case there was still any question, manager Joe Girardi finally acknowledged that assignment after the season's 30th contest on Friday.
Miller nailed down the final three outs to preserve the Yankees' 5-4 victory over the Orioles at Yankee Stadium, continuing a dynamite first month-plus in pinstripes for the left-hander, who had still not officially been referred to as the team's closer.
"Is there a reason I have to? He's been closing games for us," Girardi said, amused by the inquiry. "He's our closer. Is that better? Is that going to be the headline tomorrow?"
It won't exactly qualify as breaking news, but Miller and Dellin Betances are major reasons why the Yankees are enjoying a first-place perch in the American League East. On Friday, Betances fired 1 1/3 perfect innings with a strikeout before Miller set down the Birds with a punchout of his own.
"They've been very honest with us the whole time, and I think they've done a good job of putting us in situations to succeed," Miller said. "It's worked pretty well."
Miller had just one career save before this season, but he seems to have adapted seamlessly in the first year of a four-year, $36 million contract. The Yankees weren't sure how they would align the hurlers coming into the season, but it appears to have worked out.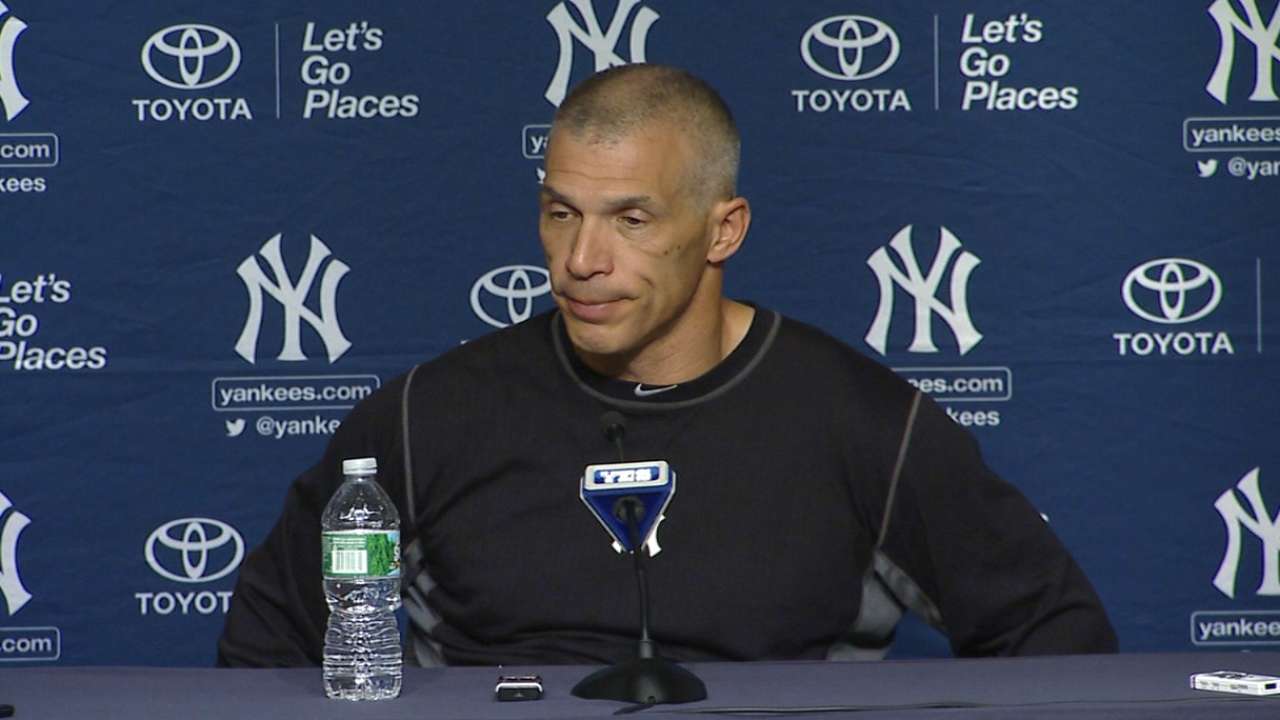 "I was honest with them and I've been honest with you guys -- for what they're paying me, I'll do anything," Miller said. "They've got me for a few more years. That's the honest truth. I came here to win. I didn't come here for saves or a certain role. I'm here to win."
If he keeps up this pace, there can be plenty of opportunities to shake hands after the 27th out. Miller's streak of 15 appearances without allowing a run is the longest for any pitcher to begin his Yankees career, according to the Elias Sports Bureau.
"He's good. He's got the mindset. He competes," catcher Brian McCann said. "You throw all those things with his stuff, it's success. I haven't had many closers in my career, but I can speak on him. He's a gamer. He wants the ball. He wants it with the game on the line."
Miller has enjoyed watching Betances in front of him, believing that the right-hander has sometimes been used to tackle tougher assignments. They have teamed to fire 33 innings without allowing an earned run, striking out 54 while permitting 11 hits and 16 walks.
A gold standard around Yankee Stadium is the relief tandem of Mariano Rivera and John Wetteland from the 1996 World Series-winning club. But at least through 30 games, the 2015 duo of Betances and Miller has shown itself to deserve inclusion in that conversation.
"That's a formula that's been around here for a long time," Girardi said. "Ever since I can remember in 1996, if you gave us the lead after six innings, there was a really, really good chance we were going to close the door. Our club feeds off that."
Bryan Hoch is a reporter for MLB.com. Follow him on Twitter @bryanhoch and read his MLBlog, Bombers Beat. This story was not subject to the approval of Major League Baseball or its clubs.