Howard breaks out, powers Phils to win
First baseman homers, goes 2-for-3 with two RBIs against Mets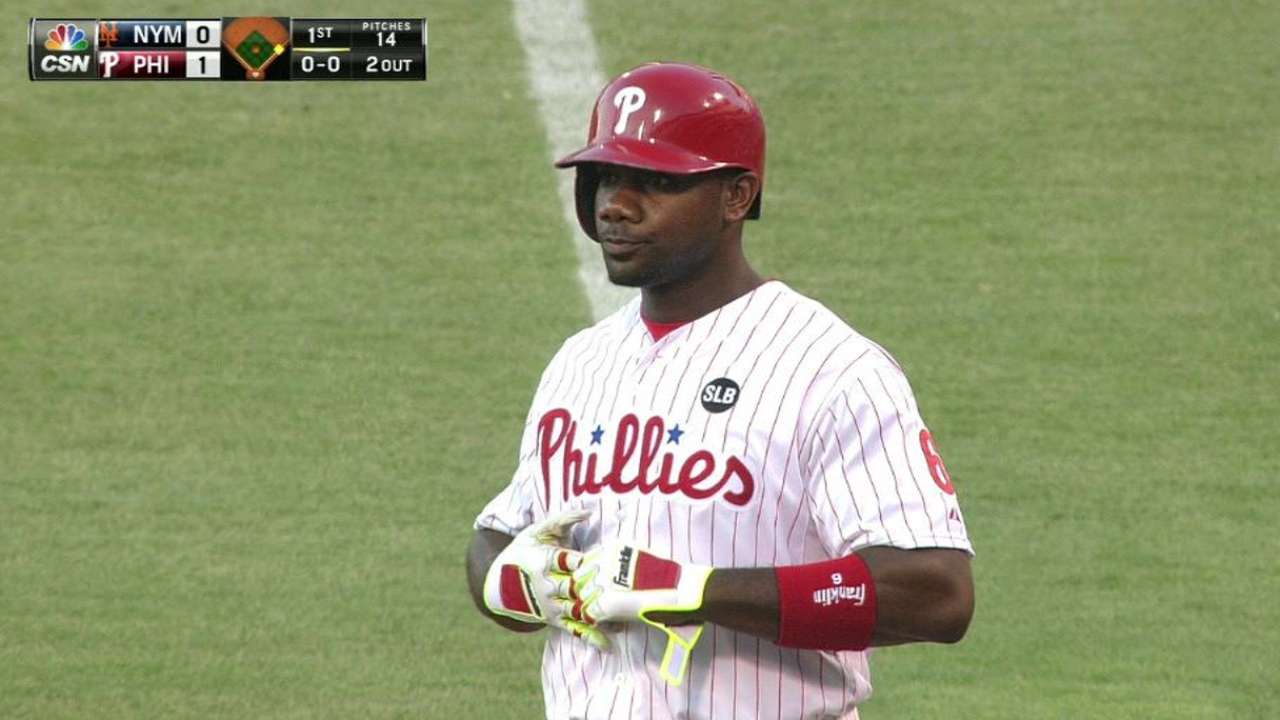 PHILADELPHIA -- Everybody wondered what type of hitter Ryan Howard might be in 2015.
Maybe this is the guy.
He went 2-for-3 with one home run, two RBIs and one walk in Friday's 3-1 victory over the Mets at Citizens Bank Park. He singled to right field in the first inning, beating the defensive shift, to score Freddy Galvis from second base to hand the Phillies a 1-0 lead. He hit a solo home run to left-center field in the fourth inning to make it 2-1.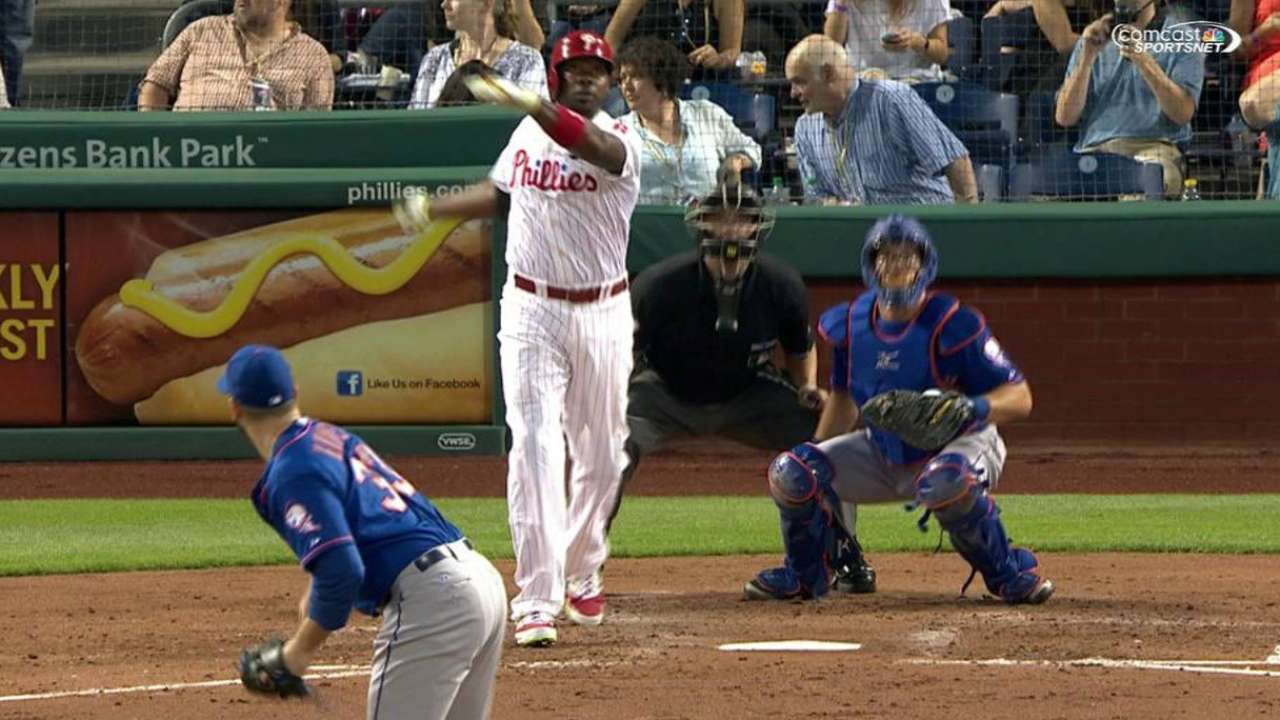 Howard is hitting .278 (15-for-54) with two doubles, one triple, six home runs, 13 RBIs and a 1.035 OPS in his last 15 games. He hit .175 (7-for-40) with three doubles, two RBIs and a .464 OPS in his first 11 games, which included Phillies manager Ryne Sandberg dropping Howard from fourth all the way to seventh in the lineup.
Howard left the clubhouse Friday before reporters could speak to him, but Sandberg and others said plenty.
"The contact, the quality of the at-bats, laying off pitches, taking some walks," Sandberg said about Howard's turnaround. "Howie looks like he's gained a lot of confidence. That goes with the quality at-bats he's had."
Galvis helped Howard pick up his first RBI of the night. The Mets moved third baseman Daniel Murphy to right-center field for Howard's at-bat, leaving shortstop Wilmer Flores as the only defender on the left side of the infield. Flores played a little closer to third on the first pitch to Howard, but inched closer to second after that.
Galvis, who went 3-for-3 to raise his batting average to .351, saw an opportunity and took off for third on the fourth pitch of the at-bat, and Howard laced it to right field. Murphy knocked down the ball, but by the time he recovered, Galvis had rounded third, and Murphy had no play.
"I just went for it," Galvis said. "If I wasn't going, I think they could have thrown to home plate."
And Howard's performance lately?
"He's hitting the ball right on the good spot," Galvis said. "I know he's going to keep doing it."
Todd Zolecki is a reporter for MLB.com. Read his Phillies blog The Zo Zone. Follow him on Twitter. This story was not subject to the approval of Major League Baseball or its clubs.