Guyer provides power off bench for Rays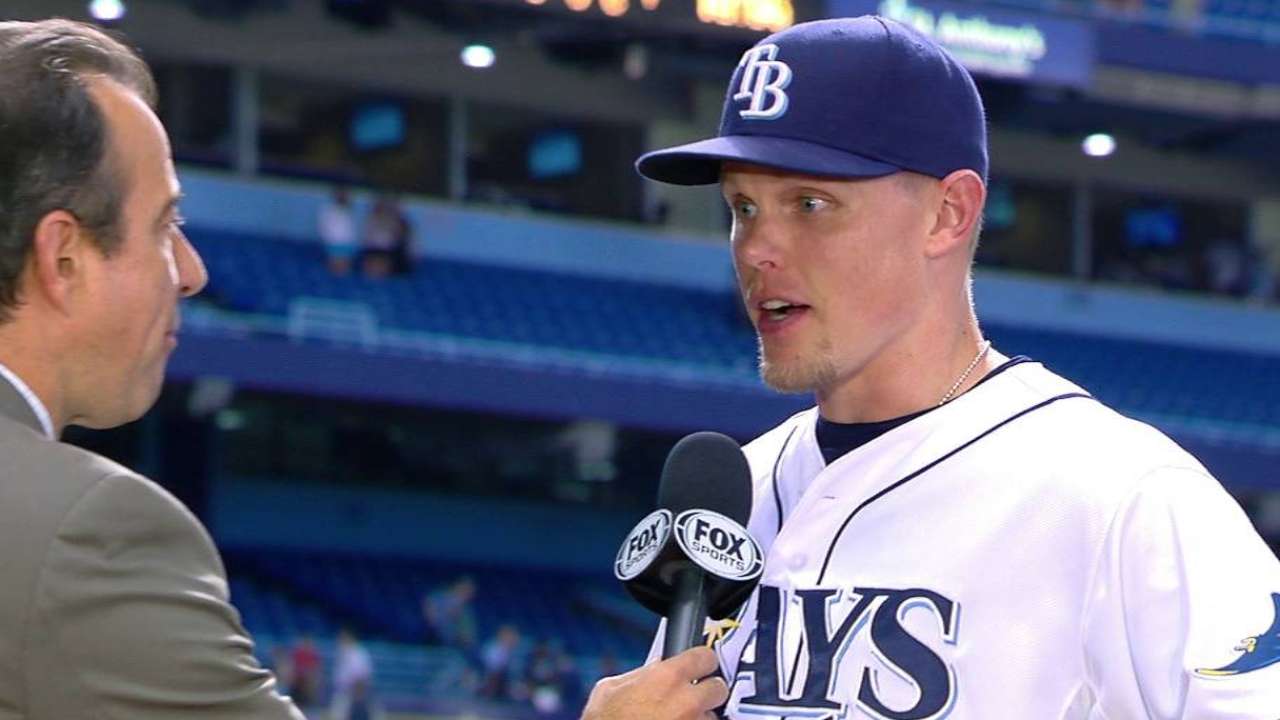 ST. PETERSBURG -- Brandon Guyer got the big hit when the Rays needed it most in Friday night's 8-2 win over the Rangers.
With two on and one out in the sixth, the Rangers lifted their right-handed starter, Yovani Gallardo, to bring in left-hander Alex Claudio to pitch to left-handed hitting David DeJesus, who homered earlier in the game.
Rays manager Kevin Cash countered by sending Guyer in to pinch-hit for DeJesus.
Guyer entered the game in the midst of a hot streak, hitting .318 with two doubles and a home run in his previous seven games.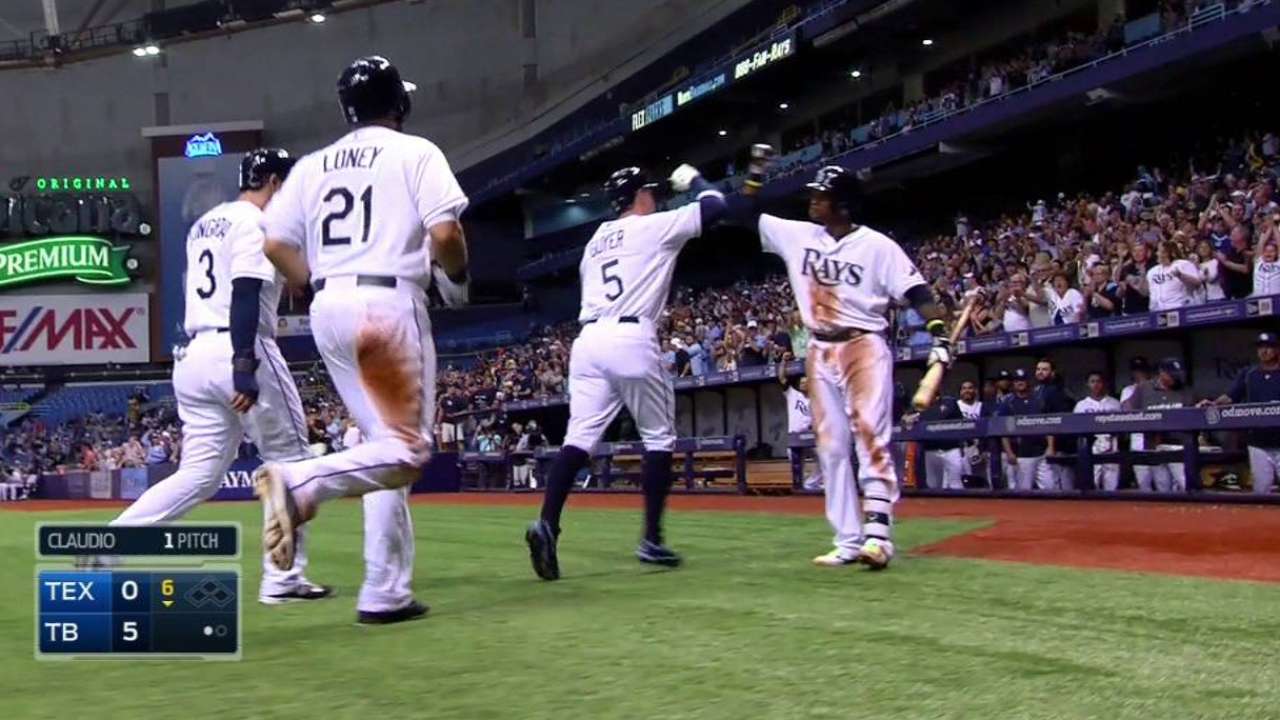 He continued his good work when he connected on the first pitch from Claudio, sending a three-run shot over the left-field wall for his second home run of the season to give the Rays a 5-0 lead.
"He's got good secondary stuff," said Guyer of Claudio. "He made a little mistake, left up a good pitch to hit. That's why I'm being aggressive; I didn't want to go up there taking the first pitch just to see a pitch from him. Because if I did and if I left that cookie out there, I'd be mad at myself."
Guyer legged out an infield hit to load the bases in the eighth before scoring the Rays eighth run.
Guyer's pinch-hit home run was the Rays' third of 2015, already the most they've had since 2012 when they recorded four.
Bill Chastain is a reporter for MLB.com. This story was not subject to the approval of Major League Baseball or its clubs.