MLB.com Columnist
Fred Zinkie
DraftKings picks: Longo, Papi, MadBum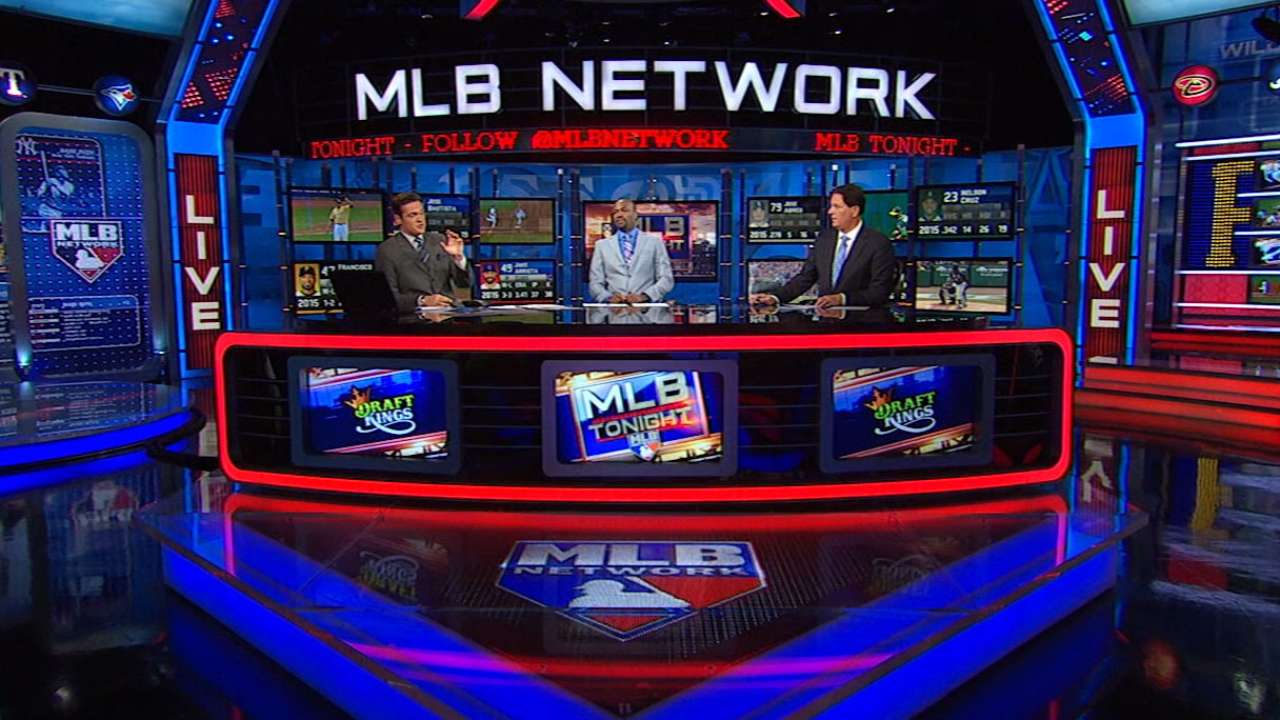 Welcome to DraftKings fantasy baseball, the Official Daily Fantasy Game of Major League Baseball.
The players listed below could provide difference-making stats for DraftKings participants on Saturday.
Evan Longoria (Rays): Longoria has long fared best against lefties, compiling a lifetime .922 OPS in those matchups (.817 vs. right-handers). The third baseman on Saturday could thrive in a home contest against Rangers lefty Ross Detwiler, who has posted a 3.96 ERA and a 1.40 WHIP in his career, and a 6.57 ERA with a 1.82 WHIP this season.
Rene Rivera (Rays): The catcher could find success on Saturday, as he has posted a .252/.305/.448 slash line against left-handed hurlers since the outset of the 2013 season. Meanwhile, Detwiler in his big league tenure has allowed right-handed hitters such as Rivera to compile a .794 OPS (.605 vs. left-handed hitters).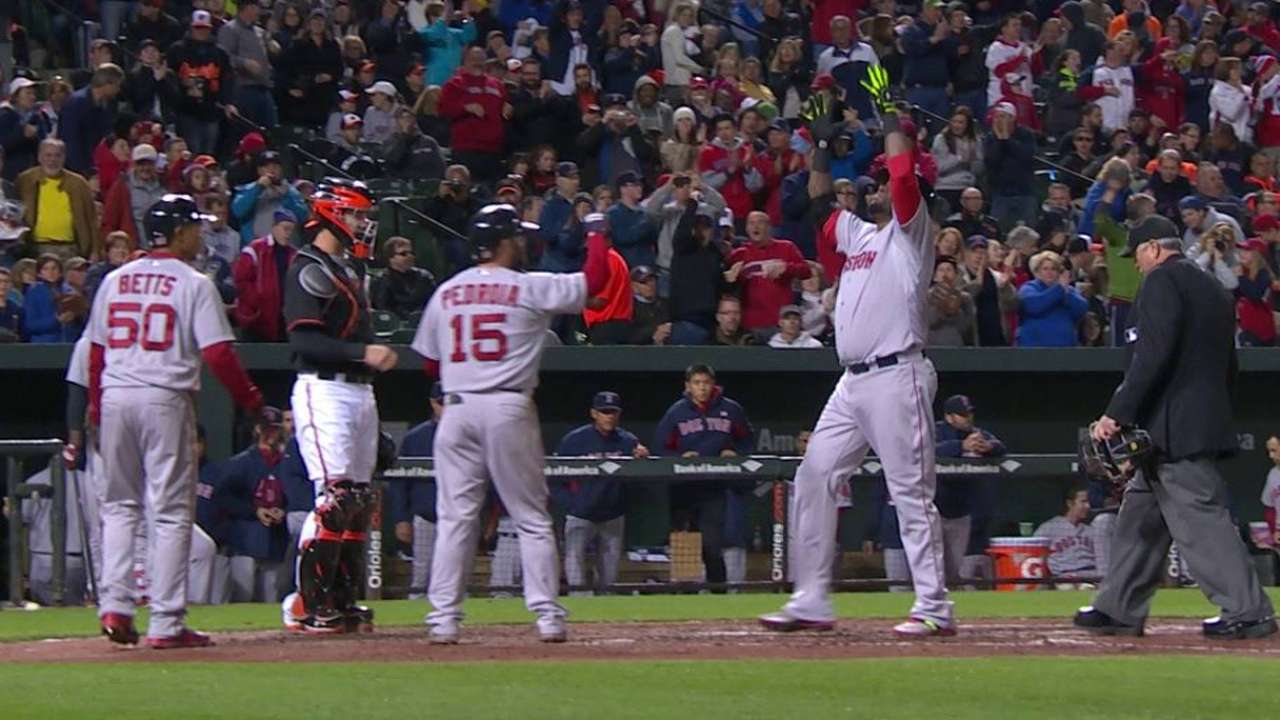 David Ortiz (Red Sox): With a lifetime .293/.397/.575 slash line against right-handers, Ortiz has the patience and power to excel against Blue Jays righty Drew Hutchison at cozy Rogers Centre on Saturday. In his career, the young Toronto hurler has compiled a 4.85 ERA and a 1.2 HR/9 rate.
Pablo Sandoval (Red Sox): The third baseman could improve on his lifetime .854 OPS against right-handers (.692 vs. lefties) by reaching base multiple times or ripping a homer against Hutchison (7.47 ERA in 2015) at homer-happy Rogers Centre on Saturday.
Todd Frazier (Reds): Frazier on Saturday could have great success at hitter-friendly U.S. Cellular Field against White Sox lefty Carlos Rodon, who will be making his first Major League start. Frazier has posted a career .266/.329/.493 slash line against left-handers, and Rodon has recorded a 2.05 WHIP while working as a reliever in the Majors to this point. The top prospect may not be stretched out enough to work deep into the game, which could cause him strife against top Major League hitters such as Frazier.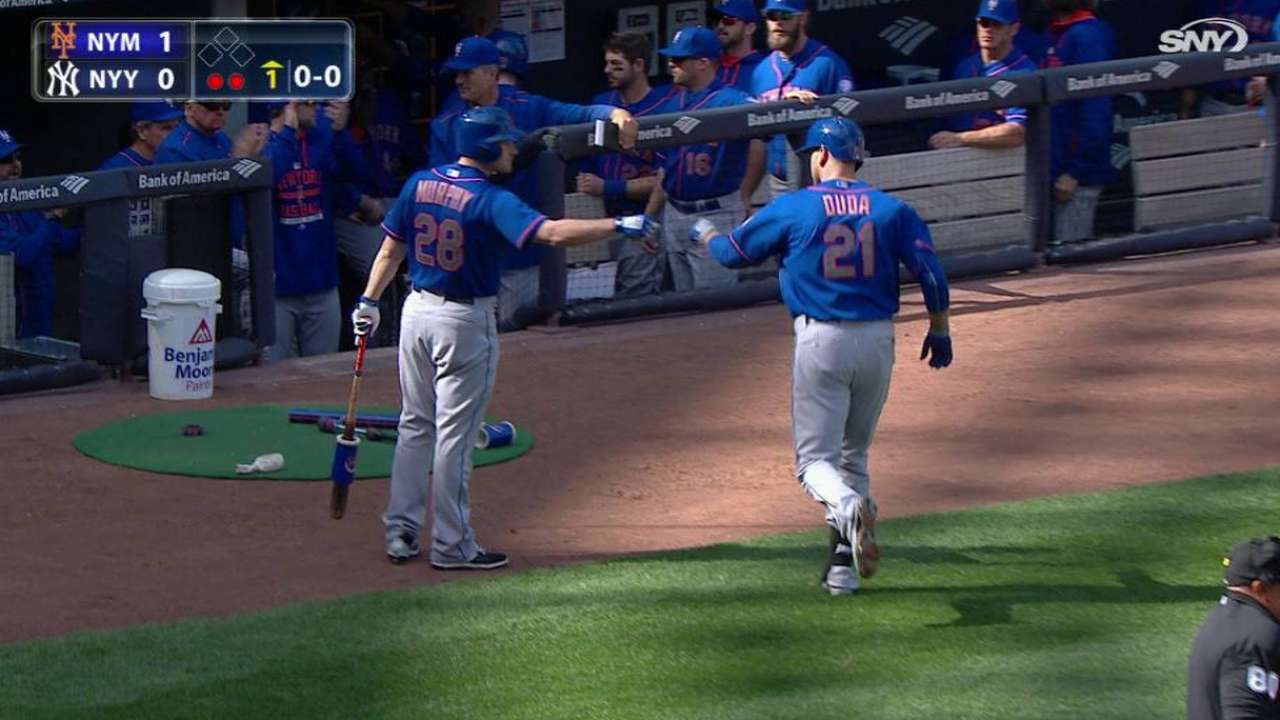 Lucas Duda (Mets): Having slugged 66 of his 76 career homers against right-handers, the first baseman could display additional power when he faces fly-ball-prone righty Aaron Harang at hitter-friendly Citizens Bank Park on Saturday.
Curtis Granderson (Mets): Granderson could help DraftKings participants in multiple ways when he faces the righty Harang (lifetime 4.18 ERA, 1.35 WHIP) at Philadelphia's hitter-friendly venue on Saturday. In his career, the outfielder has accumulated 180 of his 239 homers and 117 of his 132 steals against right-handers.
Brandon Moss (Indians): Moss has slugged 83 of his 96 career homers against right-handers, which has aided him in compiling a career .798 OPS in those matchups. In a home contest against Twins righty Phil Hughes (career 1.2 HR/9 rate) on Saturday, the outfielder could knock a ball out of the park.
Michael Brantley (Indians): Brantley has followed up a breakout 2014 season -- which saw him finish third in American League MVP Award voting -- with a .341 average, two homers and four steals in 2015. Having notched a .299/.350/.437 slash line vs. righties during his big league tenure, the Cleveland outfielder is positioned to continue his hot hitting in a matchup vs. the right-handed Hughes on Saturday.
Chris Davis (Orioles):On Saturday, the first baseman could go deep at homer-happy Yankee Stadium against righty Chase Whitley. For his part, Davis has produced a lofty lifetime .850 OPS against right-handers (.734 vs. lefties), and Whitley -- his solid start to 2015 notwithstanding -- owns a 4.62 ERA and a 1.43 WHIP in his career.
Howie Kendrick (Dodgers): Kendrick could reach base often on Saturday, when he will bring his career .791 OPS against lefties (.744 vs. right-handers) into hitter-friendly Coors Field for a matchup with southpaw Jorge De La Rosa (career 4.65 ERA, 1.45 WHIP).
Ryan Braun (Brewers): With an impressive lifetime 1.029 OPS against left-handers (.875 vs. righties), the outfielder could rip a homer against the Cubs' fly-ball-prone lefty Travis Wood at hitter-friendly Miller Park on Saturday.
Anthony Rizzo (Cubs): Rizzo could go deep on Saturday, when he brings his lifetime .838 OPS against right-handers (.734 vs. lefties) into a matchup with righty Kyle Lohse at cozy Miller Park. As a big leaguer, Lohse has struggled against left-handed hitters such as Rizzo to the tune of a .781 opponents' OPS (.732 OPS surrendered to right-handed hitters).
Madison Bumgarner (Giants): The left-handed ace could improve on his career 3.06 ERA and 1.13 WHIP on Saturday, when he faces the Marlins at his spacious home park. If he throws a quality outing, Bumgarner could pick up a win in a seemingly advantageous matchup against converted reliever David Phelps (career 4.13 ERA, 1.34 WHIP).
Doug Fister (Nationals): The right-hander, who has compiled a 2.45 ERA since joining Washington prior to the 2014 season, could continue to succeed Saturday in a home start vs. the Braves. Notably, Fister has posted a 2.21 ERA with a 0.93 WHIP in 102 career innings at Nationals Park.
J.A. Happ (Mariners): After posting a 3.56 ERA and a 1.14 WHIP during the second half of last season, the left-hander has compiled a 3.51 ERA and a 1.17 WHIP across five 2015 starts. With that in mind, Happ could be a cost-effective option for DraftKings participants on Saturday, when he works at his pitcher-friendly home park against an A's lineup that ranks 28th in the Majors with a .556 OPS against lefties in 2015.
All statistics are accurate through the completion of Thursday's games.
Fred Zinkie is the lead fantasy baseball writer for MLB.com. Follow him on Twitter at @FredZinkieMLB. This story was not subject to the approval of Major League Baseball or its clubs.