Aramis scratched with lower back tightness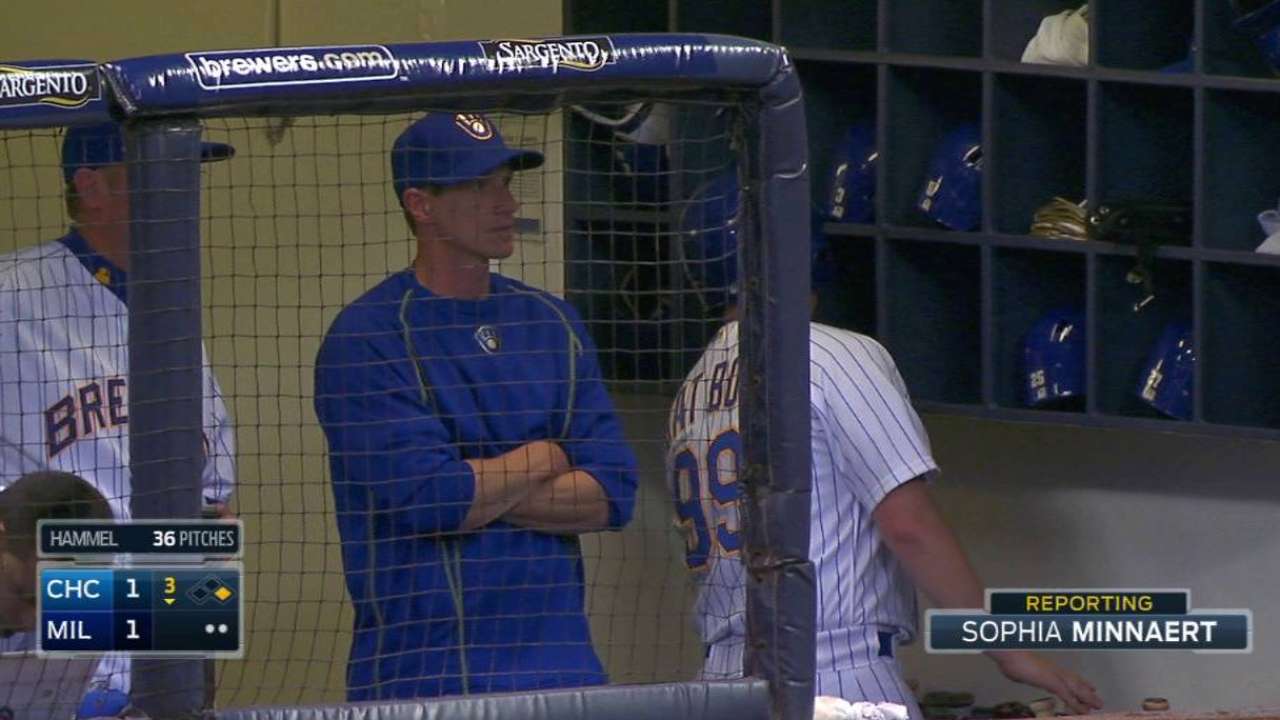 MILWAUKEE -- Already missing center fielder Carlos Gomez, the Brewers scratched third baseman Aramis Ramirez from the posted starting lineup on Friday with lower back tightness.
Elian Herrera ran out to third base at the start of the game in Ramirez's place, prompting a press box scramble to determine the new Brewers lineup. Left fielder Khris Davis moved up to the five-hole, where Ramirez had been listed, and hit an RBI single in the bottom of the first inning that tied the game at 1.
Ramirez missed two starts against the Cubs a week earlier because of tightness in his left hamstring.
Adam McCalvy is a reporter for MLB.com. Follow him on Twitter at @AdamMcCalvy. This story was not subject to the approval of Major League Baseball or its clubs.