Willis officially hired as Sox's pitching coach
Veteran worked alongside Farrell in Cleveland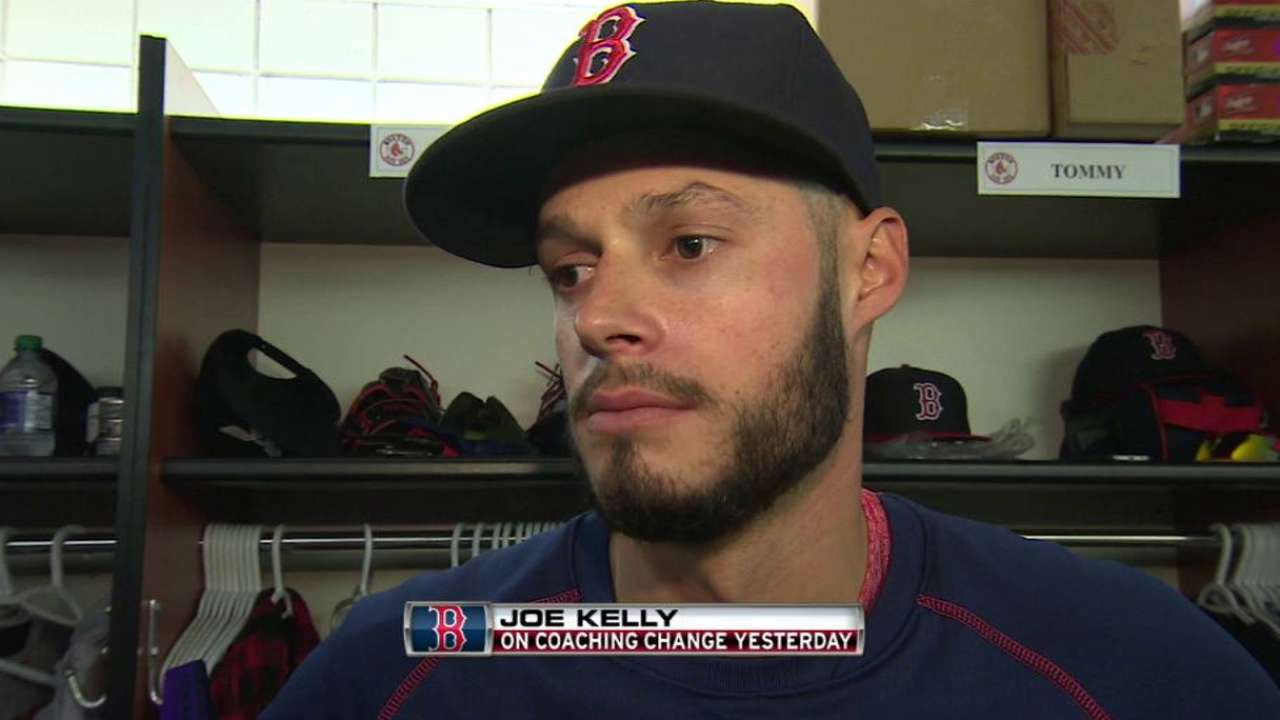 TORONTO -- Carl Willis is the new Red Sox pitching coach. The club made it official after Saturday's 7-1 loss to the Blue Jays, but manager John Farrell discussed the new hire with reporters before the game.
"You're well aware of the name that's there," Farrell said of reports that came out late Friday suggesting Willis, who was coaching with Triple-A Columbus, had been hired by Boston. "Someone that I've had working experience with in the past for a number of years while in Cleveland. Someone who's got I think all the attributes we're looking for in the position, someone who's had a lot of success at the Major League level with a couple of Cy Young Award winners under him."
Farrell said it was "rare" to find someone of Willis' expertise and experience available at this point.
Willis told the Columbus Dispatch that he expects to be brought up to speed when the Red Sox travel from Toronto to Oakland following Sunday's series finale, which is when Willis will join the team.
He was the pitching coach for the Mariners between 2010-13 and held the same role with Indians from 2003-09, when he worked alongside Farrell for several seasons.
Willis pitched in the Majors for parts of nine seasons, playing 267 games with a 22-16 record and a 4.25 ERA. He won a World Series with the Twins in 1991.
"He's hasn't forgotten how difficult the position is of a pitcher," Farrell said. "And he's got an ability to connect with many different types of individual personalities. The ability to evaluate and make strong recommendations to pitchers. And has an ability to coordinate all the available information that we use today as well as understanding the mind set and mental side of the game."
Jamie Ross is an associate reporter for MLB.com. This story was not subject to the approval of Major League Baseball or its clubs.