Gomez sits again with sore right hip
Brewers stay cautious, hope to keep injury from becoming serious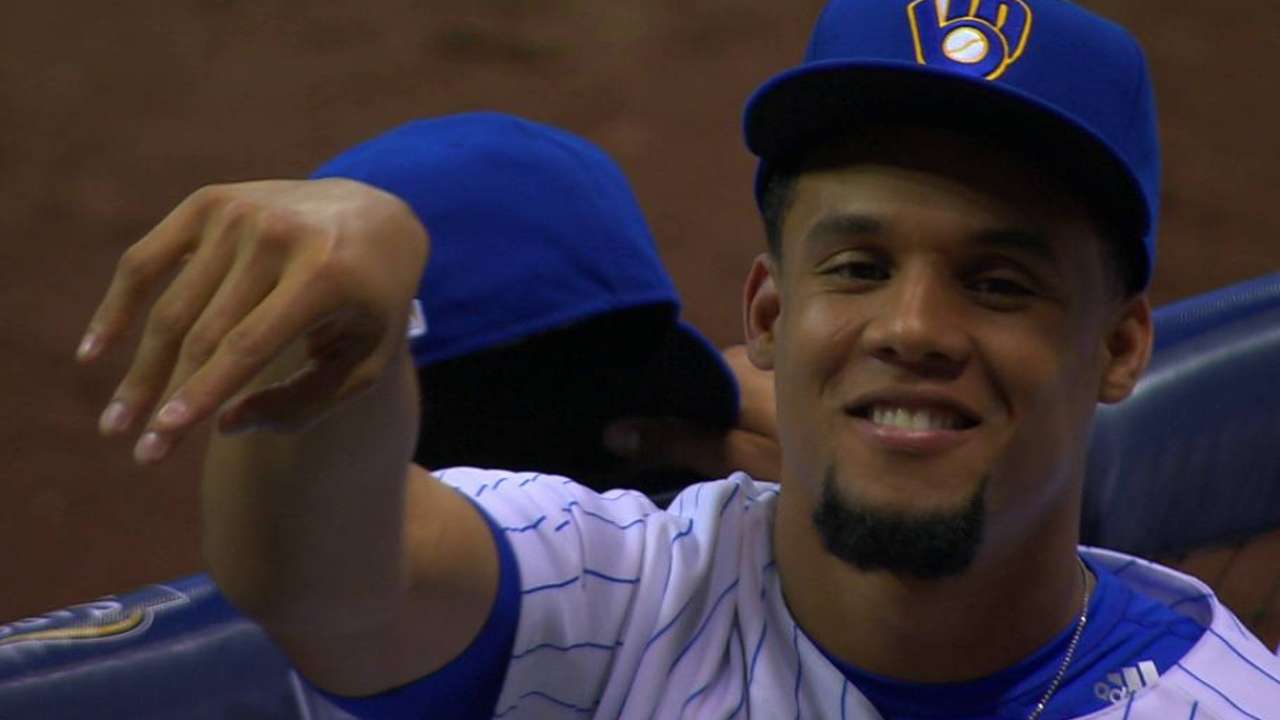 MILWAUKEE -- Carlos Gomez's "general soreness" got a more specific diagnosis on Friday, when the speedy center fielder missed a second consecutive start and revealed he was dealing with a sore right hip.
Gomez spent a bit more than two weeks on the disabled list with a strained hamstring in the same leg, returning May 2 and making five consecutive starts before developing discomfort in his hip flexor.
"It is more fear [of creating a more serious ailment] than injury," Gomez said. "I could play today, but we want to make sure everything is 100 percent."
Gomez participated in all the usual pregame work on Friday, when the Brewers hosted the Cubs at Miller Park. He said he was available to pinch-hit, though manager Craig Counsell was not as sure.
"We just want him to take it easy," Counsell said. "The long term is important with him, for sure."
Counsell was speaking purely from a baseball standpoint about his leadoff hitter, and one of the Brewers' offensive spark plugs. But Gomez's health could also impact the future of the franchise; he would be an intriguing trade chip should the team shift into "sell" mode. Gomez is making $8 million this season and $9 million in 2016 before reaching free agency.
He did not injure his hip on a specific play.
"I don't know if it is because I didn't play for 17 days and then I played five in a row," he said. "That's probably why it started getting inflamed. It is nothing serious. It is something that I can play through. But in this situation, it is better to lose a couple of days than weeks or months."
Adam McCalvy is a reporter for MLB.com. Follow him on Twitter at @AdamMcCalvy. This story was not subject to the approval of Major League Baseball or its clubs.