Mariners activate Wilhelmsen, option Leone
Righty had been sidelined since April 11 with elbow injury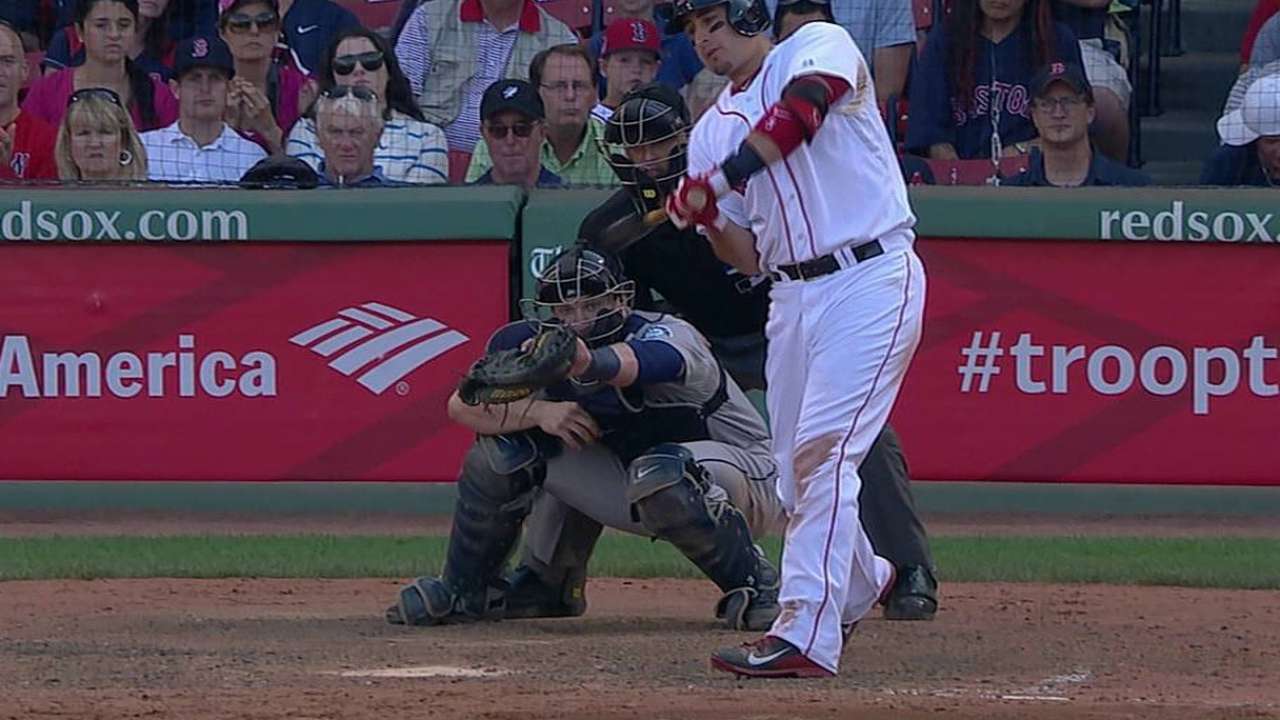 SEATTLE -- The Mariners' bullpen was the best in the American League in 2014 and has been struggling thus far in 2015. They welcomed back right-hander Tom Wilhelmsen from the disabled list on Friday with hopes of rectifying that problem as soon as possible.
In fact, in a somewhat unexpected move, the club decided to activate Wilhelmsen with one 25-pitch simulated game, a couple of bullpen sessions and, most notably, without the customary Minor League rehab assignment or two under his belt.
"He had three wonderful [bullpen] sessions," Seattle manager Lloyd McClendon said. "I don't believe that an inning in [Triple-A] Tacoma's going to do any better than what he's done. So I just felt he should be activated."
The roster spot for Wilhelmsen was cleared when the team optioned to Tacoma right-hander Dominic Leone, who had given up walk-off hits in his last two outings. Wilhelmsen, who had been on the DL since April 11 because of a hyperextended right elbow, has given up two runs on five hits in 2 2/3 innings this year.
Wilhelmsen said he was ready to pitch multiple innings, but McClendon said the team wouldn't ask that of him right away.
"I've been feeling good," Wilhelmsen said. "Everything feels good out of my hand. I was happy with the bullpens and now the sim one. There hasn't been any issue whatsoever in quite some time now."
Most encouraging, Wilhelmsen said, was that he regained feel for his curveball and changeup almost immediately once the elbow issue had been resolved.
"It came back real quick," he said. "That was my biggest concern."
The other concern was the fact that the team has struggled out of the gate to a record of 11-17 prior to Friday night's game against the A's, in part because the bullpen has underperformed as a whole.
"It stinks watching your … team lose and knowing you can't do anything about it other than cheerlead," Wilhelmsen said. "But that's the nature of the game and that's why you work hard to get back."
Doug Miller is a reporter for MLB.com. Follow him on Twitter @DougMillerMLB. This story was not subject to the approval of Major League Baseball or its clubs.