Silverman knows Rays to be tested by Cobb's injury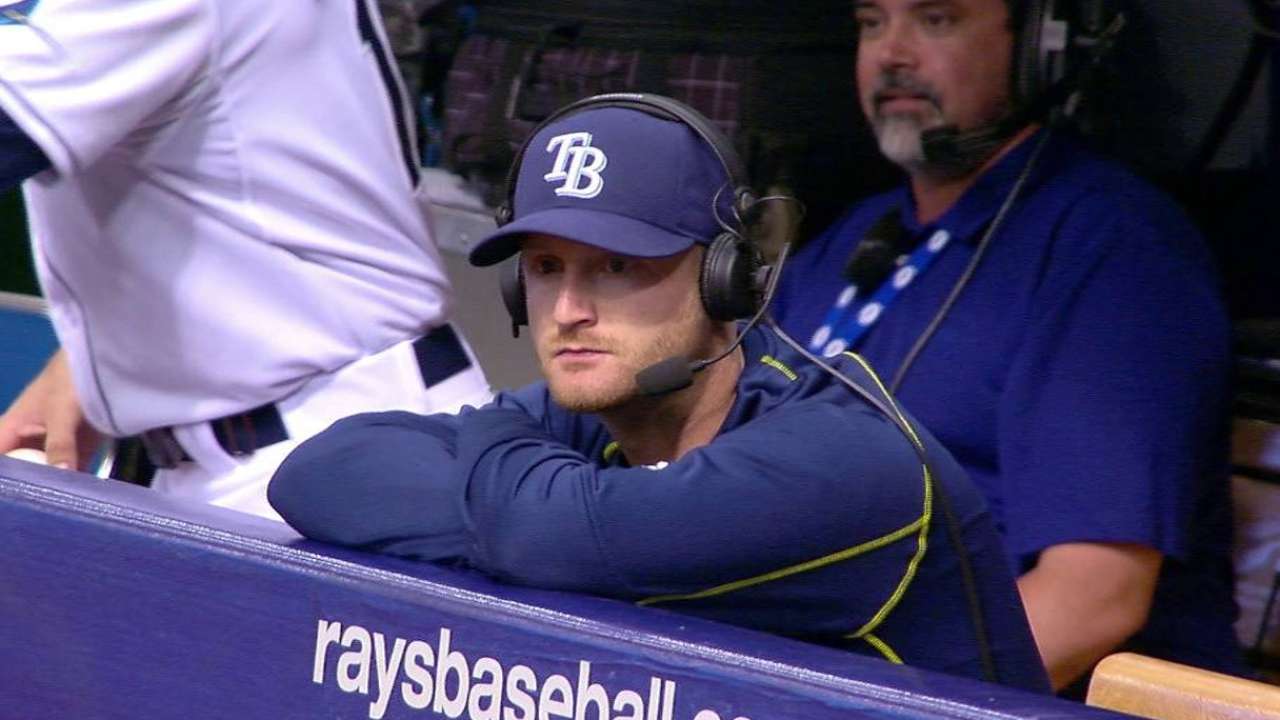 ST. PETERSBURG -- Matt Silverman has had to deal with finding a new manager, trades, and plenty of injuries since becoming the Rays' president of baseball operations in October.
Friday he handled the latest curve: Alex Cobb will have Tommy John surgery.
"We're getting tested," Silverman said. "We're getting tested all around. Our pitching depth is definitely getting tested. We're going to continue to look around to see if there's places we can upgrade. At the same time we have some arms in the Minor Leagues that are going to get a chance.
"Some have gotten a chance. Some might get a chance. But that's what we have to do in our situation. And sometimes you get surprises coming out of these things."
Cobb had been throwing off a mound since April 24 after experiencing right-forearm tendinitis during Spring Training. But he did not throw a "flat ground" on Sunday as expected.
"Once he had the setback, it indicated there was something else there, because the forearm had time to heal and to calm down," Silverman said. "We followed the normal course here and worked with Alex along the way.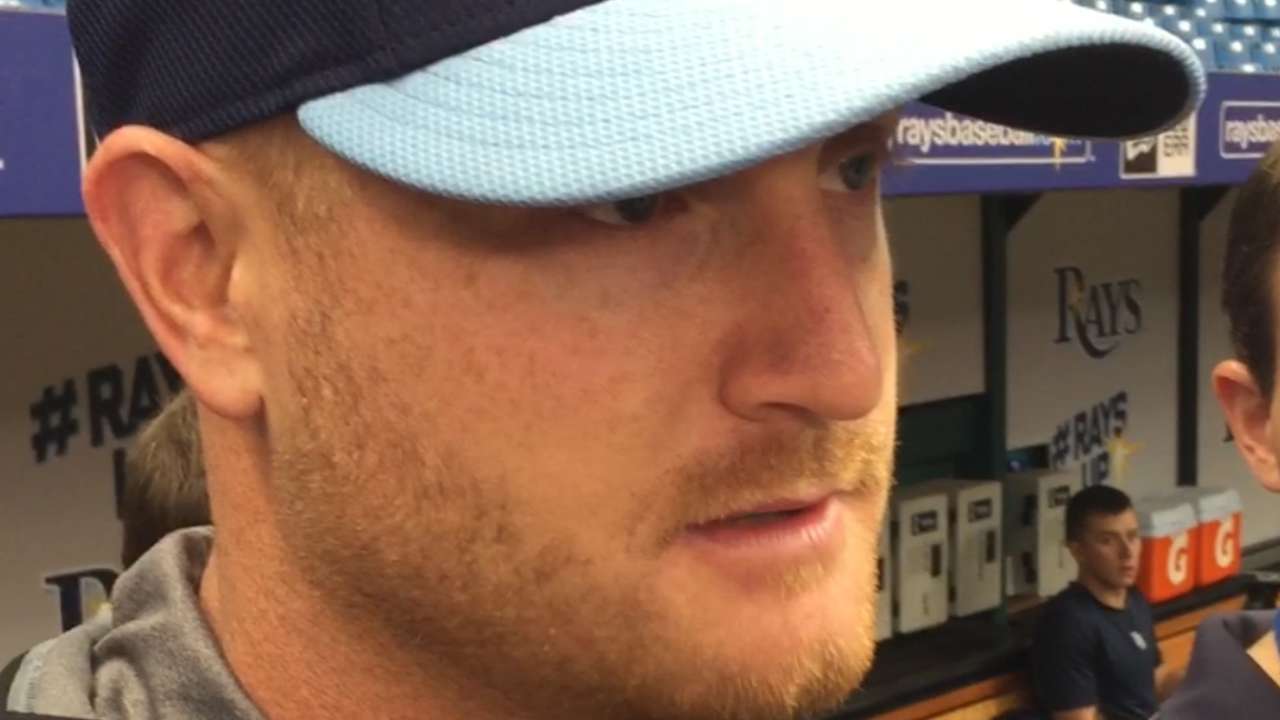 "The location of the tear is one that didn't show up on early MRIs and that's understandable given the location. But the primary injury, the one that was most evident, was the forearm strain. Without that strain, there would have been further investigation into what else might be wrong. But at the time, that was the primary injury and the one that we treated. Once it calmed down and he started to rehab, the other injury became more apparent."
The Rays have experienced a rash of injuries this year, but losing Cobb might have been the most cruel of them all. The right-hander was expected to be the team's No. 1 starter.
"I think all of these injuries are surprising," Silverman said. "It's a difficult injury to diagnose. In this case, the primary injury is a forearm strain. The forearm strain was masking this elbow injury. It didn't show up on the initial MRI. Unfortunately we lost a couple of months in the process, but it's the normal course and one we would follow again."
Silverman noted that the journey Cobb will travel after his surgery, which is scheduled for next Thursday, is a "difficult process," but "one that I know Alex will attack with the same vigor that he attacks pitching."
"He needs to pace himself and at the same time to push himself to get back," Silverman said. "He's going to be a little bit behind Matt Moore's time frame. But hopefully he's back in the second half next year pitching for us and hopefully he'll get to pitch in October, too."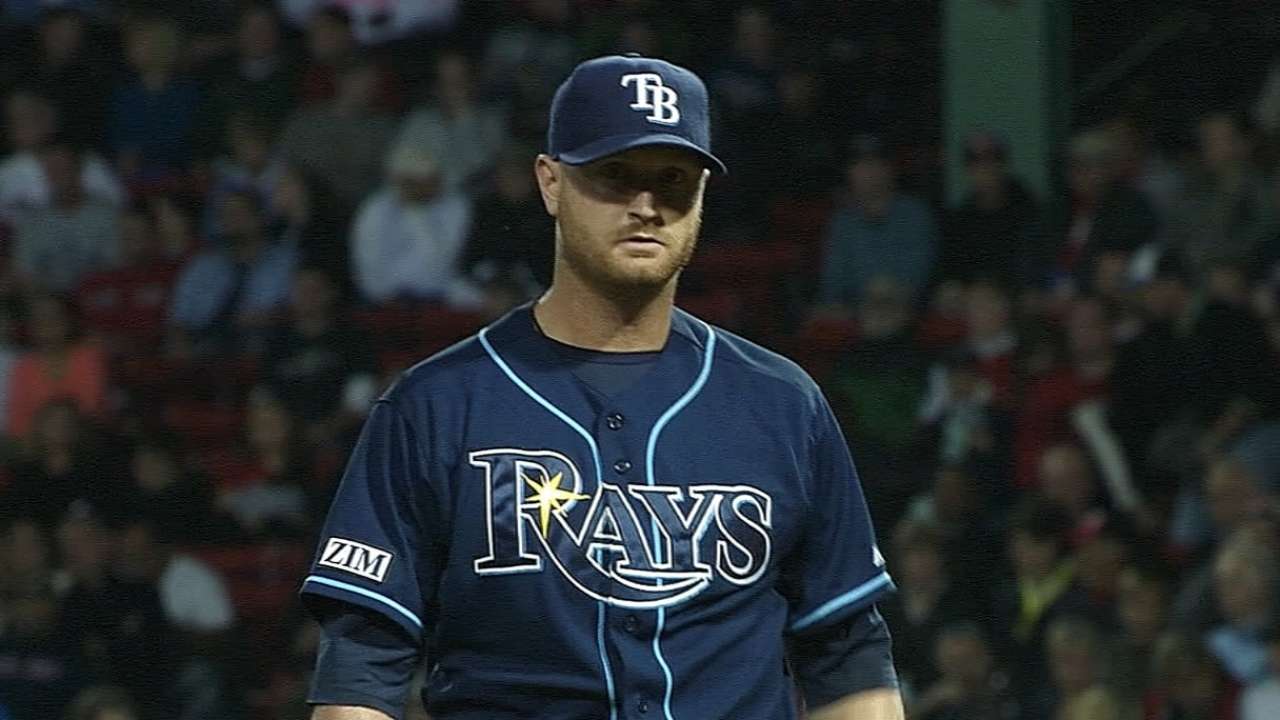 Silverman noted that he is confident of Cobb coming through the ordeal because "he's a bulldog."
"And he's someone who has the diligence and work ethic to do what's needed," Silverman said. "He's going to work with our medical staff. He's going to work with great people to get himself back. I've never seen Alex shy away from a challenge."
Silverman expressed the team's hopes that Cobb can be back pitching in the Major Leagues by September 2016, explaining that if he is back by then, he can experience a normal offseason prior to the start of 2017.
Until the past year or two, the Rays had been fortunate with the overall health of their pitchers.
"It's an issue that all teams are facing," Silverman said. "We are fortunate to have avoided many of these types of injuries in the past. But we certainly aren't immune from them. We have a very good pitching program. We have a great training staff that works well with these pitchers. But injuries are a reality of this game."
Bill Chastain is a reporter for MLB.com. This story was not subject to the approval of Major League Baseball or its clubs.