What to watch for in today's games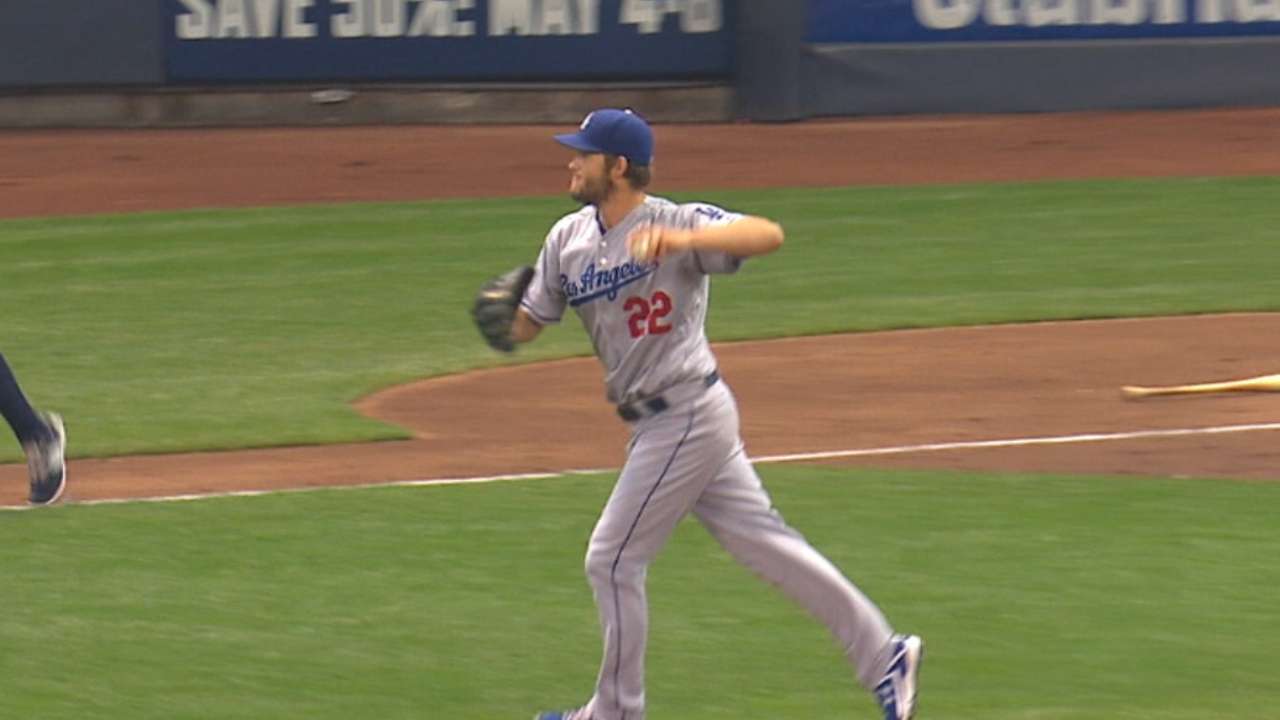 Clayton Kershaw hasn't been his dead-level best yet this season, but the Rockies will still know what to expect when they face him tonight at 8:10 ET. Kershaw, the two-time defending National League Cy Young Award winner, has logged a 14-5 record and a 3.11 ERA in 27 career starts against Colorado.
Kershaw has completed at least seven innings just twice this season, but he's done it in each of his last two starts. His best start of the season -- and his lone victory -- came on April 17 against the Rockies, when he worked six innings and struck out 12 batters while yielding just one earned run.
The Rockies, meanwhile, will counter with Jorge De La Rosa, who is still recovering from a tough season debut that saw him yield seven earned runs. The veteran left-hander has 19 strikeouts in 12 innings this season, but he's still looking for his first victory and to move his ERA in the right direction.
Here are a few other matchups and games to look forward to today.
Present and future: CIN @ CWS, 4:10 p.m. ET (Game 1)
Johnny Cueto has been to All-Star Games and he's ranked second in NL Cy Young Award balloting, and that's the kind of resume that Carlos Rodon would love to write for himself. Cueto will be on the hill for Game 1 of a doubleheader and Rodon, the third-overall selection in the 2014 First-Year Player Draft, will make his first big league start in Game 2.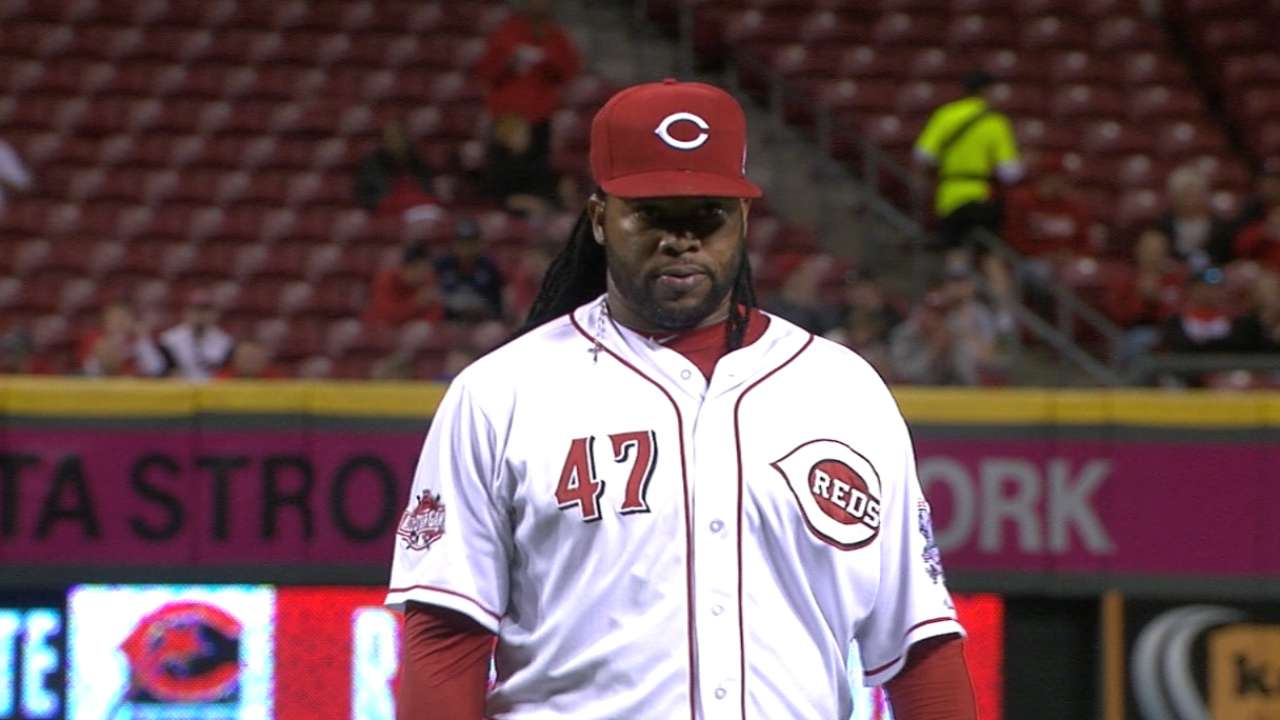 Rodon, a southpaw, breezed through the Minor Leagues and had a 2.84 ERA in his first three relief appearances in the Majors. The 22-year-old has made just 11 appearances and tossed a total of 34 1/3 innings in the Minor Leagues, but the White Sox love his composure and his stuff enough to challenge him.
Cueto, by contrast, is 87-60 with a 3.25 career ERA over 200 starts in the Majors, and he's coming off a season that saw him finish runner-up to the incomparable Kershaw. Cueto is 2-3 with a 4.00 ERA in his first six starts. Last year, the right-hander led the league in starts (34), innings (243 2/3) and strikeouts (242).
Catch Keuchel: HOU @ LAA, 9:05 p.m. ET
Houston starter Dallas Keuchel has been as hot as pitcher in baseball, and he was recognized as the American League's Pitcher of the Month for April. Keuchel is 3-0 with a league-best 0.80 ERA in 45 innings this season, and he's rung up more strikeouts (30) than hits allowed (21).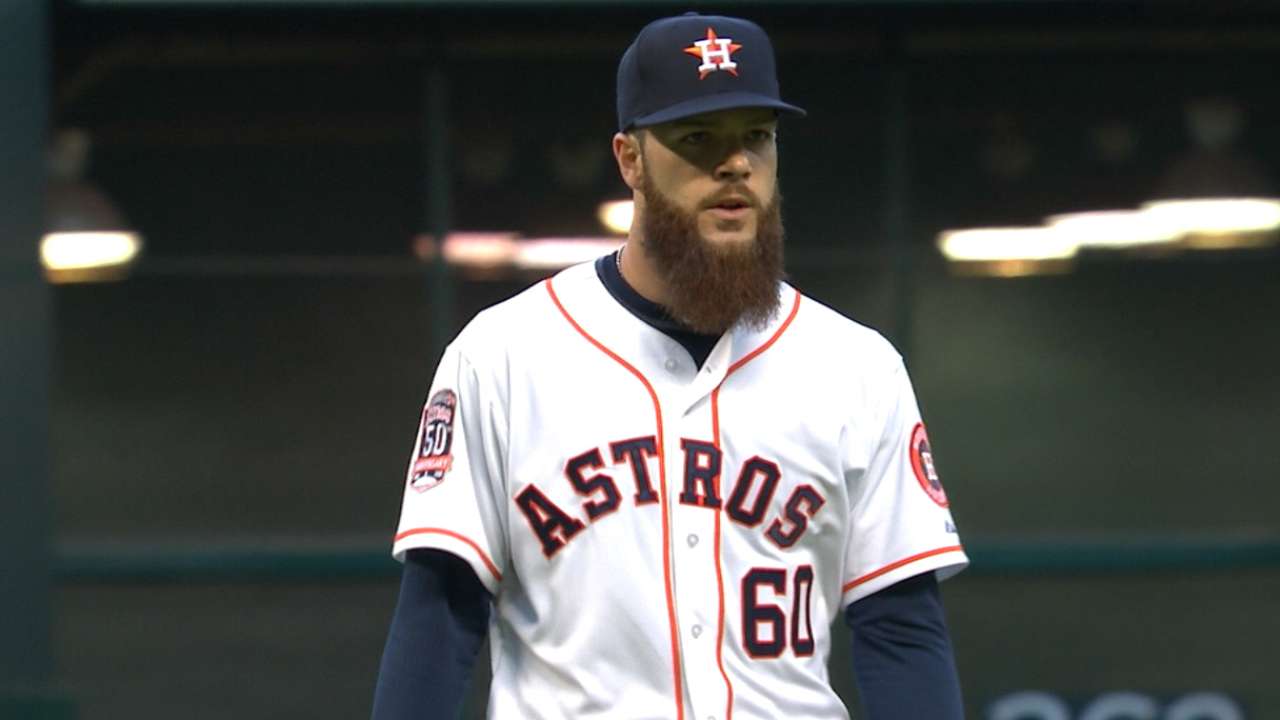 The Astros lost Keuchel's last outing, and he got a no-decision in a start that saw him throw eight innings and hold the opposition to one earned run. Keuchel beat the Angels once earlier this season, but now he'll get a chance to do it on the road. Keuchel has a 1.13 ERA in his three road starts.
Matt Shoemaker will get the ball for the Angels, and he'll be looking to get on a roll like he did last season. Shoemaker won 16 games last season and was the runner-up in the AL's Rookie of the Year Award balloting, but the 28-year-old is just 2-2 with a 5.40 ERA in his encore season.
The Madison effect: MIA @ SF, 9:05 p.m. ET
What a day of riches. Madison Bumgarner also will star in today's pitching-rich docket, and he'll be coming off a start that saw him take a no-hitter into the seventh inning. The reigning World Series Most Valuable Player Award winner has a 1.25 ERA and 21 strikeouts over his last three starts.
The 25-year-old seems like he's been around forever, but he's only made five career starts against the Marlins. Bumgarner is 1-2 with a 4.34 ERA against the Marlins, and the Giants need him to help pull back to .500 and beyond. Miami is also seeking to stay afloat in the competitive NL East.
Former Yankee David Phelps will get the start for the Marlins, and he's logged a 1.88 ERA in his last four starts. The right-hander notched a no-decision against the Nationals on Monday.
Spencer Fordin is a reporter for MLB.com. This story was not subject to the approval of Major League Baseball or its clubs.