Abreu may see time at third in Interleague action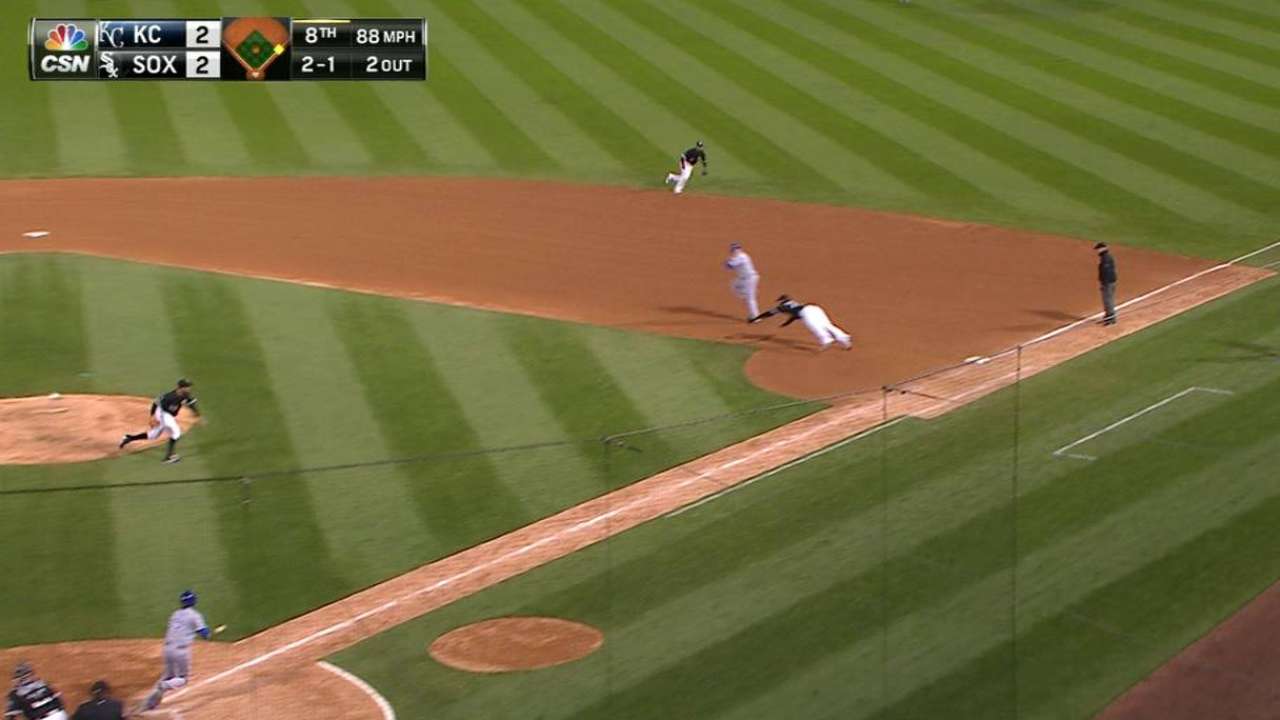 CHICAGO -- Remember the talk from a few weeks ago about Jose Abreu playing third base for the White Sox during Interleague action? That move sounds like somewhat of a possibility next week in Milwaukee per comments made Friday by manager Robin Ventura.
Ventura certainly didn't confirm the temporary change would be happening for all or some of the three games against the Brewers, beginning Monday. But it is an idea being considered in order to keep Adam LaRoche's bat in the lineup with no designated hitter.
"So if we need that offense to stay in there with LaRoche, we can move him over to third base," said Ventura of Abreu, who is hitting .278 with five homers and 16 RBIs. "I'm not afraid to do that."
Abreu said that he first heard of the third base chance from the media on Friday. Abreu estimated he played a total of 50 games at third base in Cuba, and the slugger also took ground balls at third during his open workout for teams before agreeing to terms with the White Sox.
A little fun was had by Abreu with the media when he was asked questions about playing third, ranging from how he would handle bunt plays to the physical effects a change in positions would present. And Abreu's answer to those questions? He really didn't know.
"I don't know. I have five years without playing at third base, so I don't know," said Abreu through interpreter and White Sox Spanish language broadcaster Billy Russo. "I don't know because I just, you just told me what he said. I didn't talk with him.
"Right now, I'm just trying to play my first base for today's game and be prepared for it. If it is the best for the team, I will be very glad to do it. That's it. I'm always trying to help the team in whatever the team needs me to help them."
Ventura doesn't seem worried about a move across the diamond for Abreu, who has taken ground balls at third base during batting practice.
"He can do it," Ventura said. "I'm not saying any of these guys when they go to a position that they're not comfortable with, it might not be his best position, but he can play.
"If I tried playing him at second base or maybe in the outfield, that might be a different thing. But playing the corner, it seems pretty natural for him."
Scott Merkin is a reporter for MLB.com. Read his blog, Merk's Works, and follow him on Twitter @scottmerkin. This story was not subject to the approval of Major League Baseball or its clubs.