Gordon keeps up hot hitting with Marlins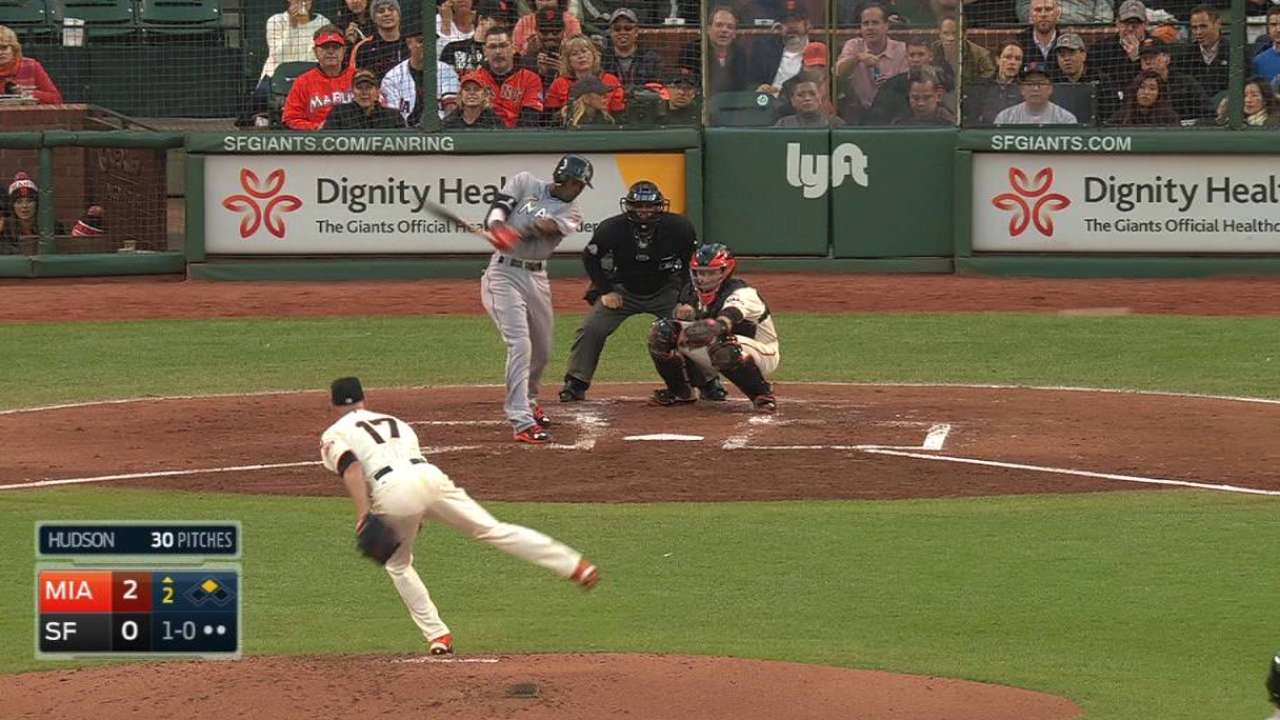 SAN FRANCISCO -- Dee Gordon doesn't know too much about Rod Carew, but the Marlins second baseman on Thursday found his name linked with the Hall of Famer.
After going 3-for-5 in the Marlins' 7-2 win over the Giants at AT&T Park, Gordon ran his MLB-leading hit total to 52. That's the most for a player through his first 28 games since Carew posted 53 in his first 28 games in 1983.
Gordon, who had his struggles coming up with the Dodgers, is handling his success in stride.
"It would be kind of hard to put yourself in that category, especially with the road I've taken in the big leagues," the speedy 27-year-old said. "I'm just trying to win on a daily basis. That's my main focus."
Gordon, who raised his batting average to .437, is riding a 12-game hit streak. His 15 multi-hit games rank second in the Majors.
"He's having fun," manager Mike Redmond said. "He's just playing relaxed. He's going out there playing his game, being himself. He's been a huge lift for us at the top of the order. This guy's been locked in."
About the only thing Gordon didn't do well Thursday was not slide at home plate on Giancarlo Stanton's RBI single to left in the ninth. On the sharply hit ball, Gordon raced home from second. Marcell Ozuna, on deck, didn't signal for Gordon to slide. Instead, Gordon crossed the plate standing up, and he momentarily was shaken up.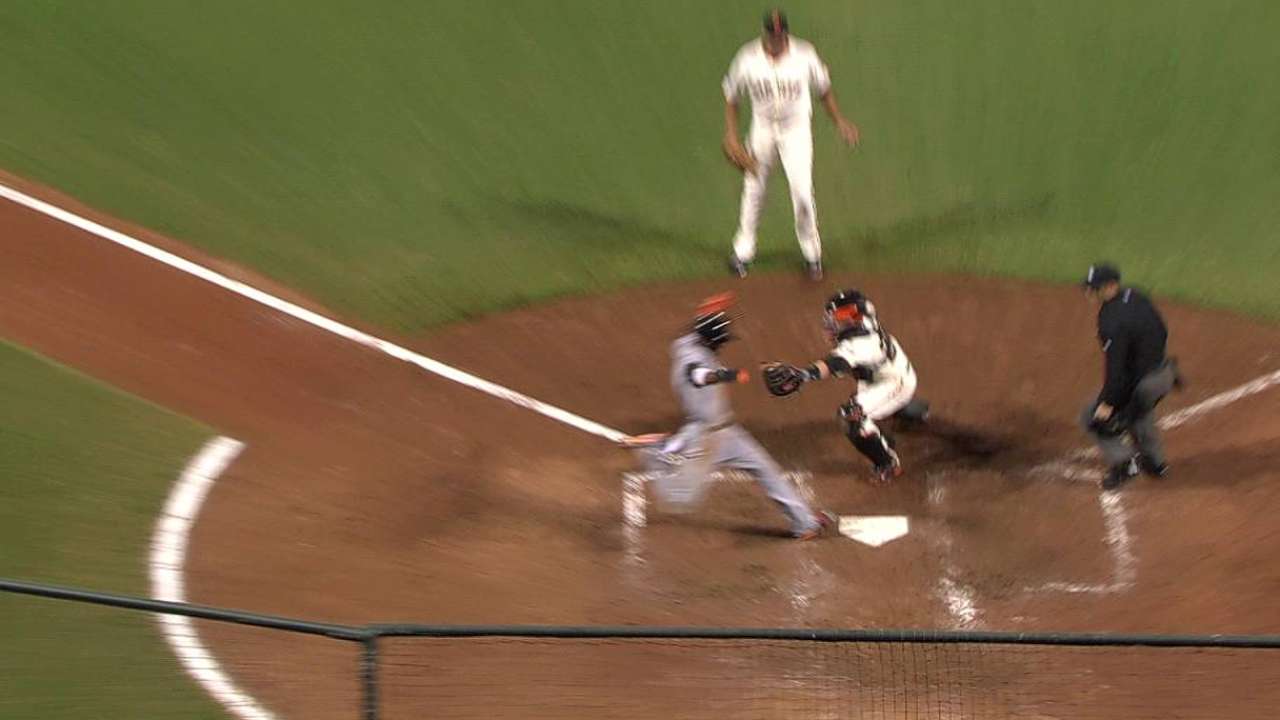 Gordon, who insists he is fine, blamed himself for not sliding.
"I'm good. I'll be ready tomorrow," Gordon said. "It's my own fault, I should have just slid."
Marlins right-hander Dan Haren, Thursday's winning pitcher, was Gordon's teammate last year in Los Angeles.
"He's having a lot of really good at-bats," Haren said. "His defense has really taken a big step forward, too. It's been fun to watch. He gets us going every day. He's definitely a spark to the offense. It's been great watching him succeed like this. When you get traded, you always want to prove the team did you wrong. I think he probably feels pretty good about that."
Joe Frisaro is a reporter for MLB.com. He writes a blog, called The Fish Pond. Follow him on Twitter @JoeFrisaro. This story was not subject to the approval of Major League Baseball or its clubs.