Haren racks up highlights on mound, at plate
Marlins starter pitches seven strong innings, notches two hits vs. Giants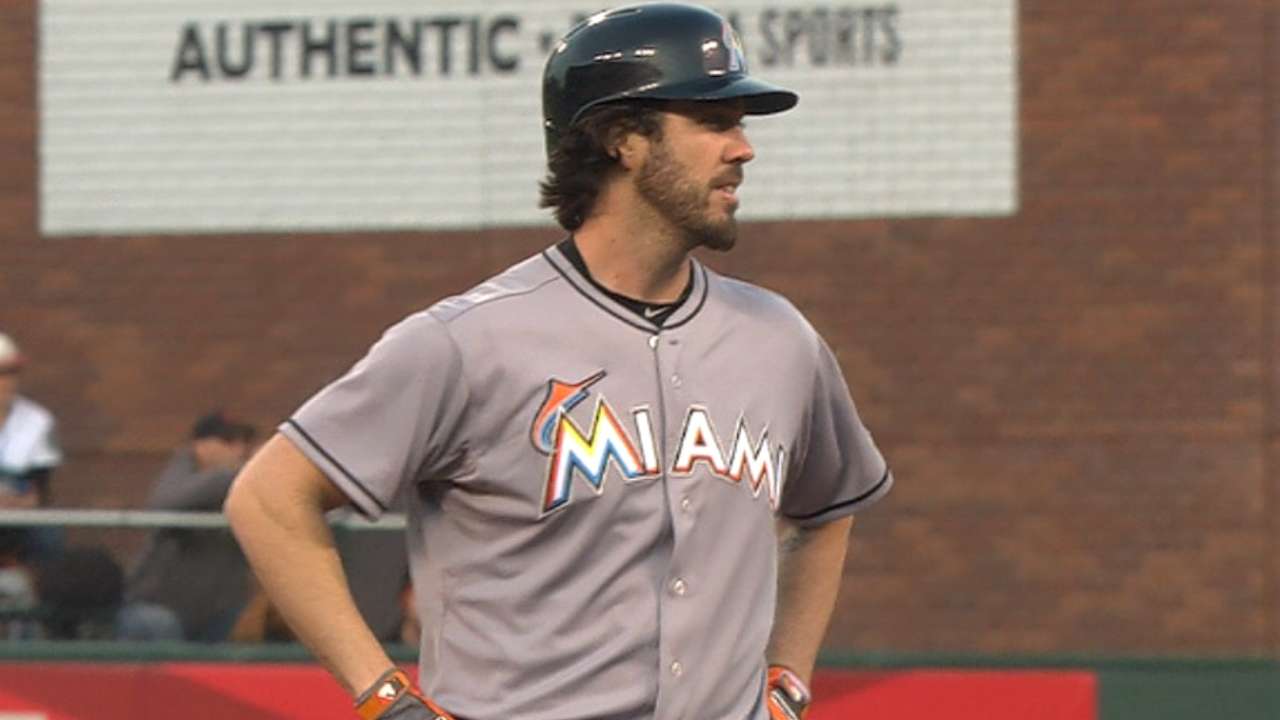 SAN FRANCISCO -- The night belonged to Dan Haren, and Marlins manager Mike Redmond wanted to make sure it stayed that way.
That's why Redmond made a courtesy visit to the mound with two outs in the seventh inning Thursday after Haren surrendered an RBI double to Matt Duffy. Rather than pull the 34-year-old, Redmond wanted to hear Haren say he was still good.
It didn't take much convincing. Haren stayed in and retired pinch-hitter Hector Sanchez on a fly ball to center.
Behind Haren's strong seven innings, plus two hits and two RBIs, the Marlins beat the Giants, 7-2, at AT&T Park.
Until laboring in the seventh, Haren was in complete control.
"I really wanted him to finish that inning," Redmond said. "I didn't want to take him out. I wanted to make sure he was OK to finish that inning. I went out there more just to check with him that he could finish that inning. He said, 'I've got this guy.' So that was good enough for me."
Haren's composure and confidence are why he's been Miami's most effective starter. He improved to 4-1 with a 2.68 ERA. In five of his six starts, he's allowed two runs or fewer.
"I just try to do my thing," Haren said. "I haven't struck out too many guys this year. I've been fortunate with the great defense that we have to turn balls in play into outs. We got a couple of double plays, which were big.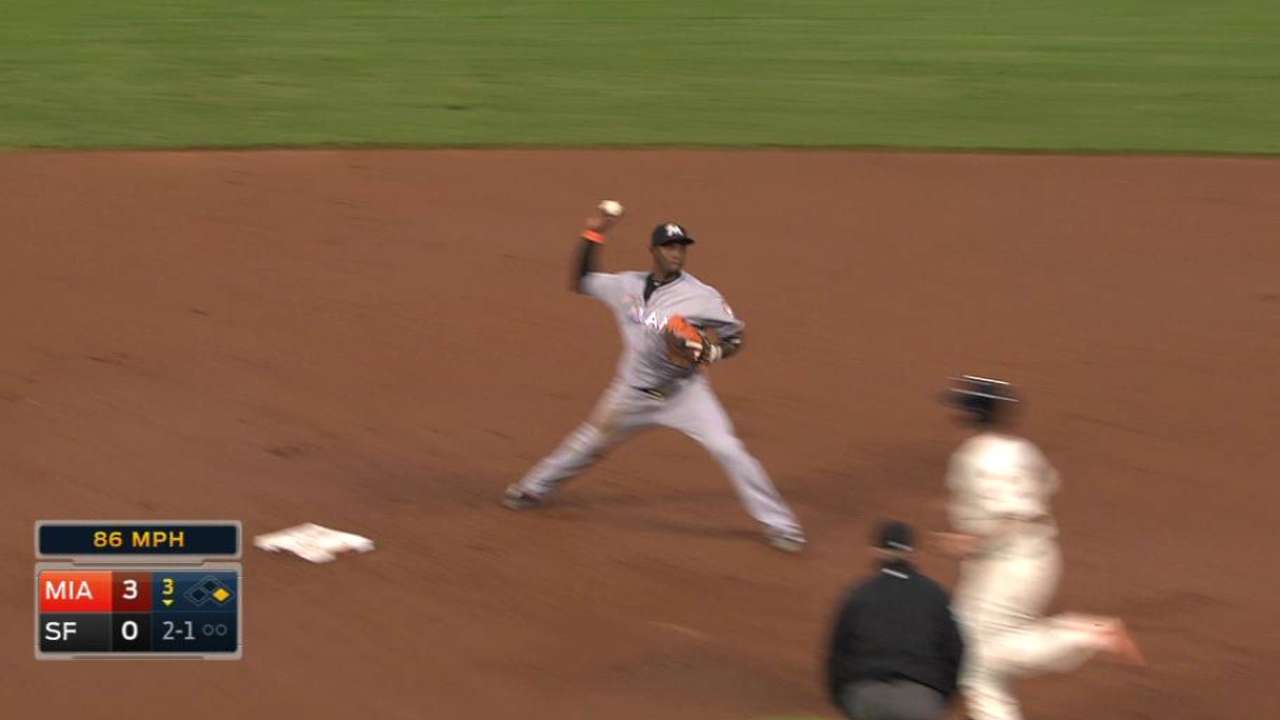 "I didn't walk anybody today. I didn't walk anybody my last start. That's what I've got to do. I have to minimize baserunners. I gave up a bunch of hits, but if I walk a couple of guys, it's probably a different story."
Haren opened the scoring with his two-run double in the second inning. The veteran entered hitless in 10 at-bats on the season. But he jumped on Tim Hudson's offering and deposited the ball in the gap.
"I was just trying to be aggressive there," Haren said. "First pitch, I got a ball up. I can handle the bat pretty good. I hadn't done anything this year. But that was a big hit. We were able to tack on a few extras, so it was nice."
Haren singled and scored on Giancarlo Stanton's sacrifice fly to center in the fifth inning.
"That's the most running I've done in a few months," Haren said. "I usually have to go on the bike. I don't know if I'll be walking around San Francisco tomorrow."
Joe Frisaro is a reporter for MLB.com. He writes a blog, called The Fish Pond. Follow him on Twitter @JoeFrisaro. This story was not subject to the approval of Major League Baseball or its clubs.