Bucs' bats get in a groove against Reds
McCutchen leads 11-hit attack with 3-for-4 performance in Thursday's win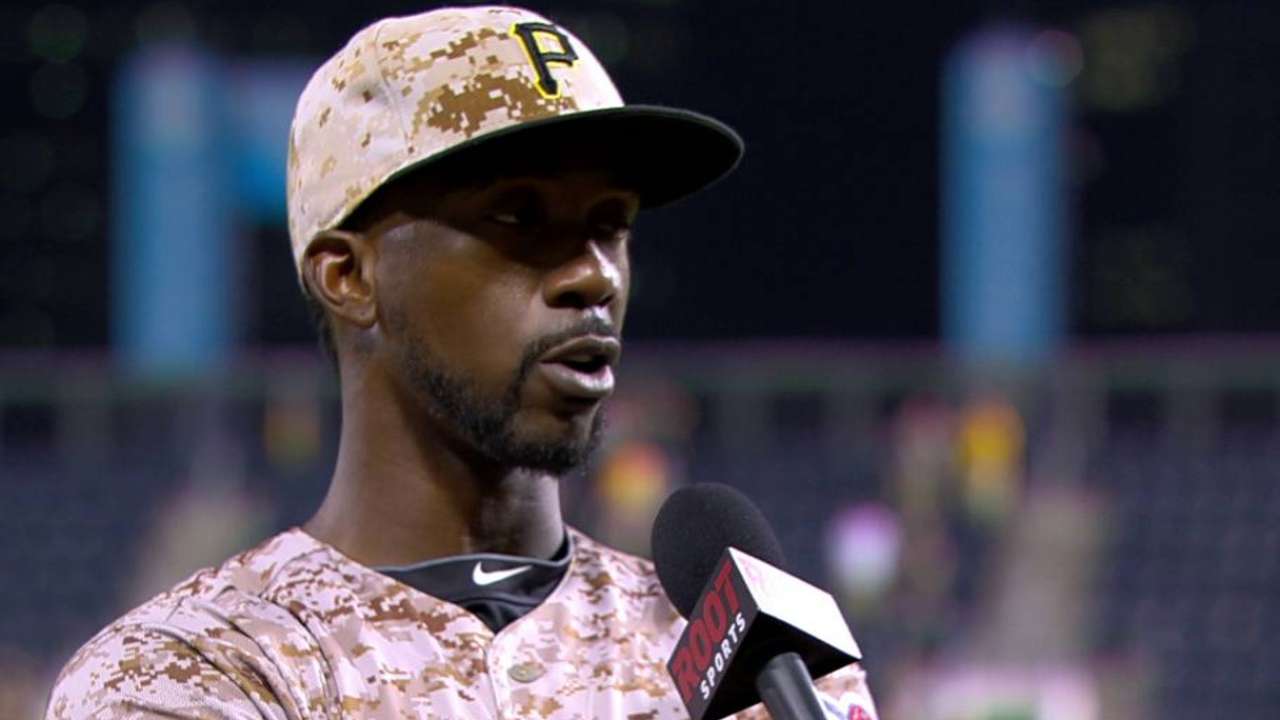 PITTSBURGH -- For about 30 seconds Thursday night, Andrew McCutchen did his best Marshawn Lynch impression. He stood in front of his locker after the Pirates snapped their five-game losing streak and met three questions with three quiet, one-word answers.
Then McCutchen broke the act with a wide grin, bent over and laughed.
"I couldn't hold it," he said, still laughing. "I couldn't do it!"
Nor could McCutchen go all year acting like the player who entered Thursday night's game with a .188 average. The Pirates' star put together his first three-hit game of the season and helped spark the club's quiet bats in a 7-2 win over the Reds at PNC Park.
"It's what we're capable of doing on a daily basis," said McCutchen, who went 3-for-4 with a double and a walk. "We're capable of putting those runs up. We have the team to do it."
The Pirates racked up 11 hits and scored more runs than they had combined for in their previous five games, all losses.
They showed patience at the plate, drawing seven walks and striking out only four times. They knocked out Reds starter Anthony DeSclafani after five innings.
They jumped out to their first lead in 39 innings on Neil Walker's RBI single in the first inning. They put together their first multi-run innings since their last win, April 29, with a two-run fifth and a three-run seventh.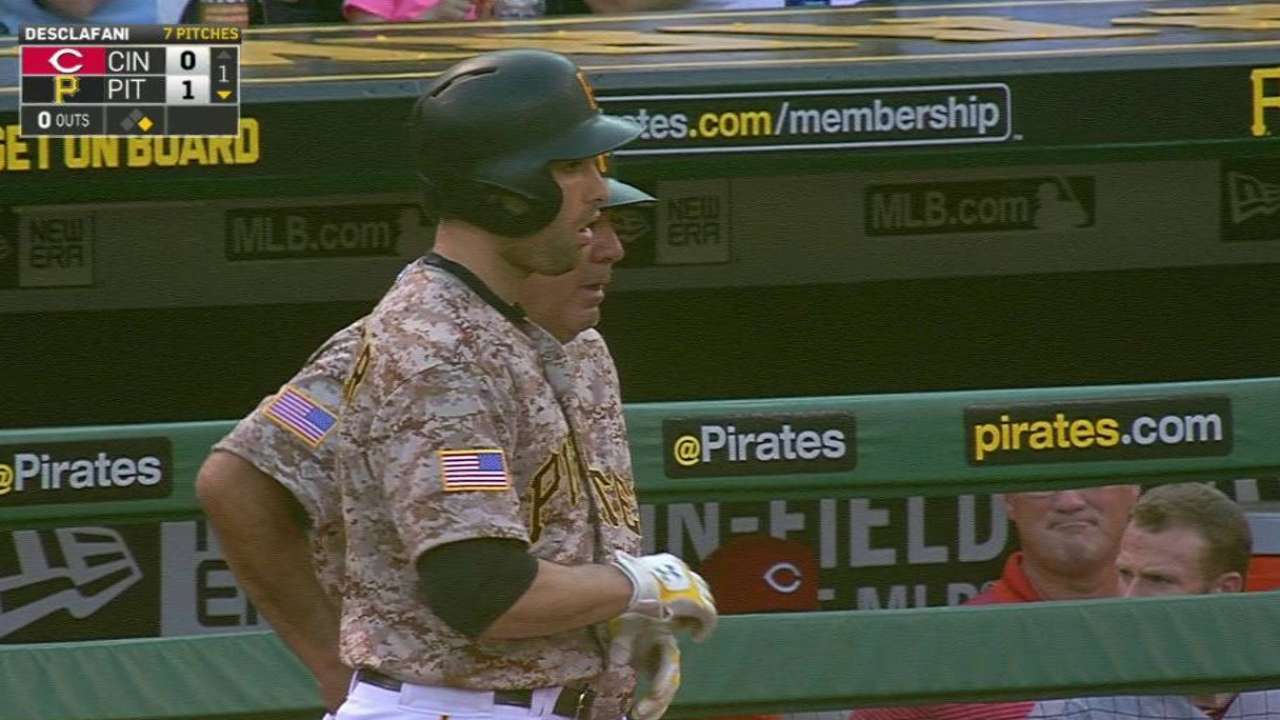 "We managed the batter's box much better," Pirates manager Clint Hurdle said. "I can't put it any simpler than that."
It was not just an individual breakthrough, either. Every hitter in the starting lineup reached base safely.
Leadoff man Gregory Polanco and cleanup hitter Starling Marte got on base three times, Walker four times. Catcher Chris Stewart delivered a two-run single in the seventh inning.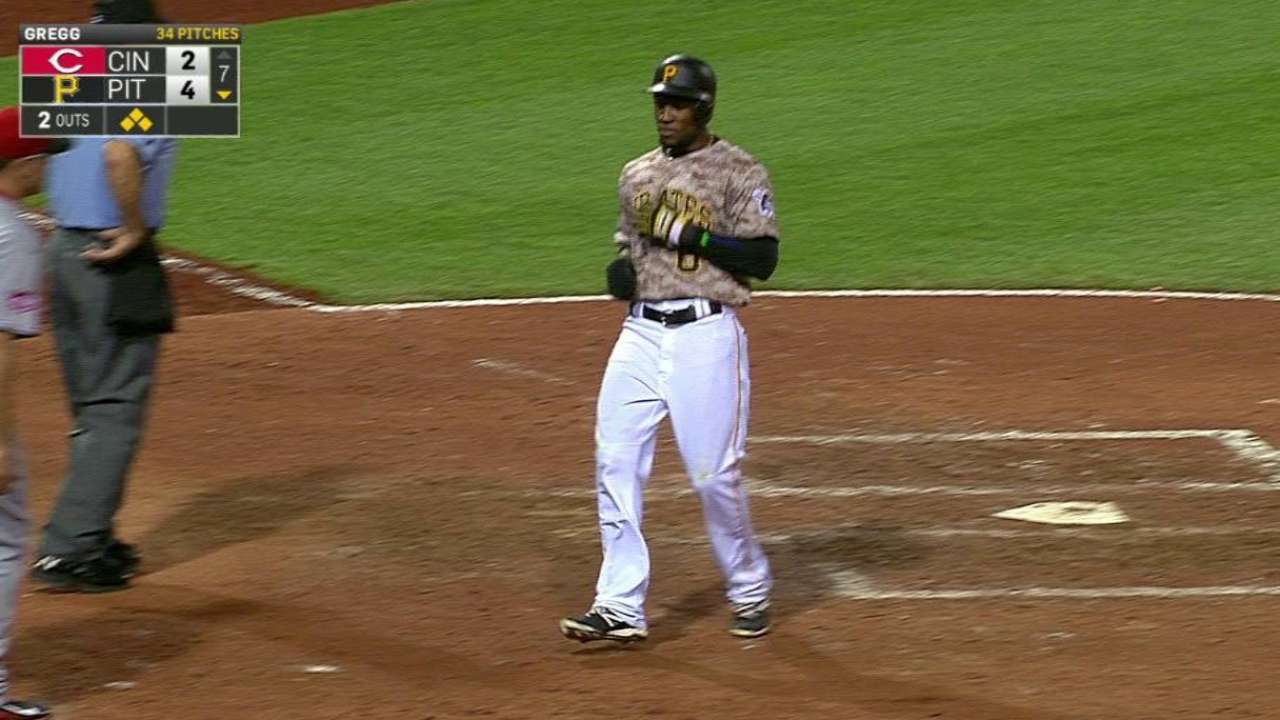 "All of it was fun to watch," Hurdle said. "It was fun for everybody."
The most encouraging development had to be McCutchen's performance, and not just because his batting average jumped 22 points. McCutchen looked more like himself.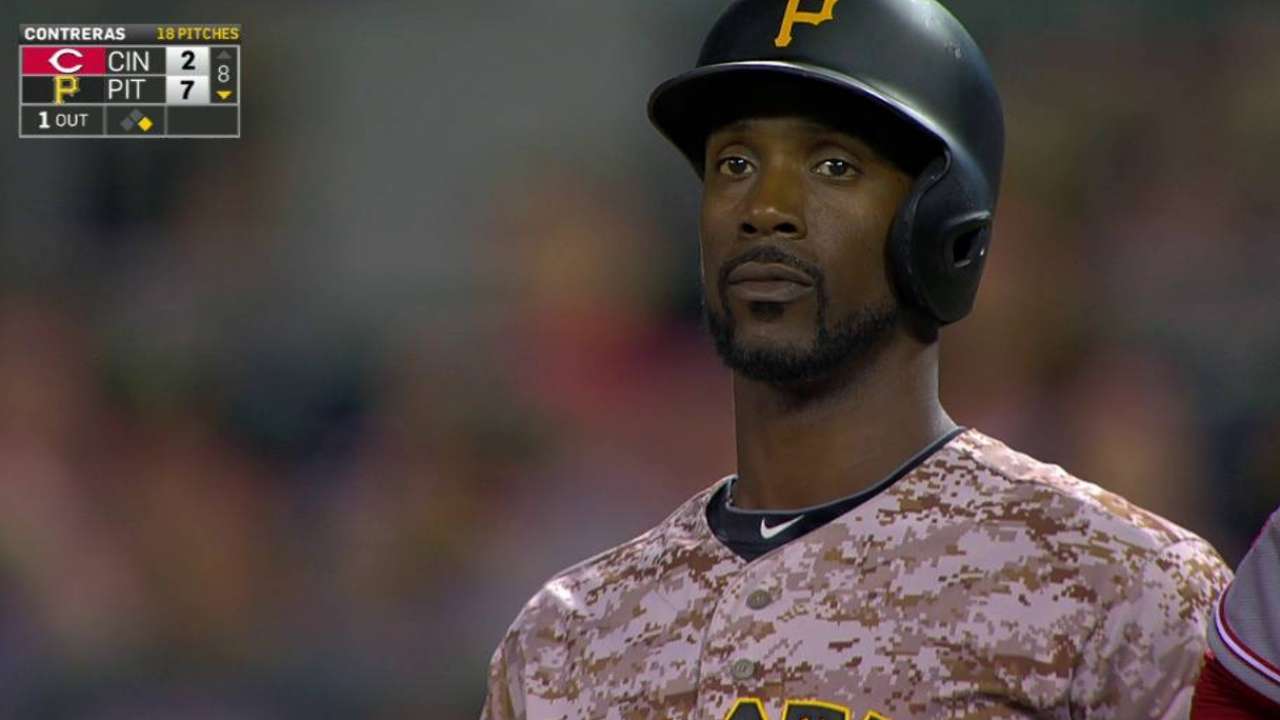 He pulled three hits to left field -- including two line drives, which he'd only done once all season before Thursday night.
"He swung the bat better," Hurdle said. "He's been working to find that connection with his lower half and his upper half, and I think there was some definite improvement and progress made tonight."
It's still early, and one night does not necessarily signal a turnaround for McCutchen or the club as a whole, but the Pirates' hitters showed Thursday night what they believe they're capable of doing.
"We're not right where we need to be yet, and that's the great thing," McCutchen said. "We're doing OK. When we get hot, we're going to really get hot."
Adam Berry is a reporter for MLB.com. Follow him on Twitter at @adamdberry. This story was not subject to the approval of Major League Baseball or its clubs.