Yankees sticking with Drew at 2B for now
Prospect Pirela could challenge for job with everyday lineup subject to change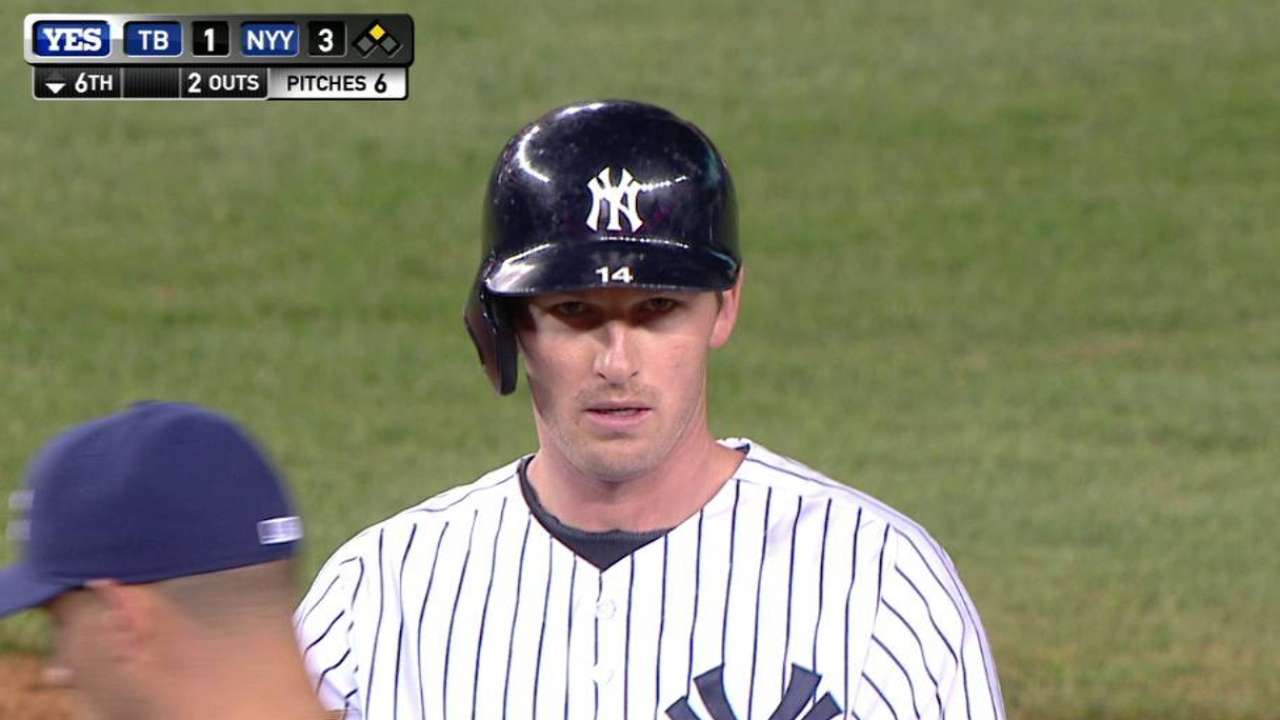 NEW YORK -- The Yankees continue to believe that Stephen Drew will hit enough to hold down the second-base job, but general manager Brian Cashman wants Jose Pirela to recognize a chance to break into the starting lineup.
Pirela, the Yankees' No. 24 prospect, stroked two hits in his season debut on Wednesday in Toronto, but manager Joe Girardi went back to Drew at second base for Thursday's 4-3 victory against Baltimore. Drew finished the game 1-for-3 with a double, but the everyday lineup is still subject to change, Cashman said.
"You wouldn't ever deny anybody the opportunity to earn playing time," Cashman said. "Chris Young is making a case for playing time, and I want all my guys below fighting for us to take notice up top. That includes Pirela, too."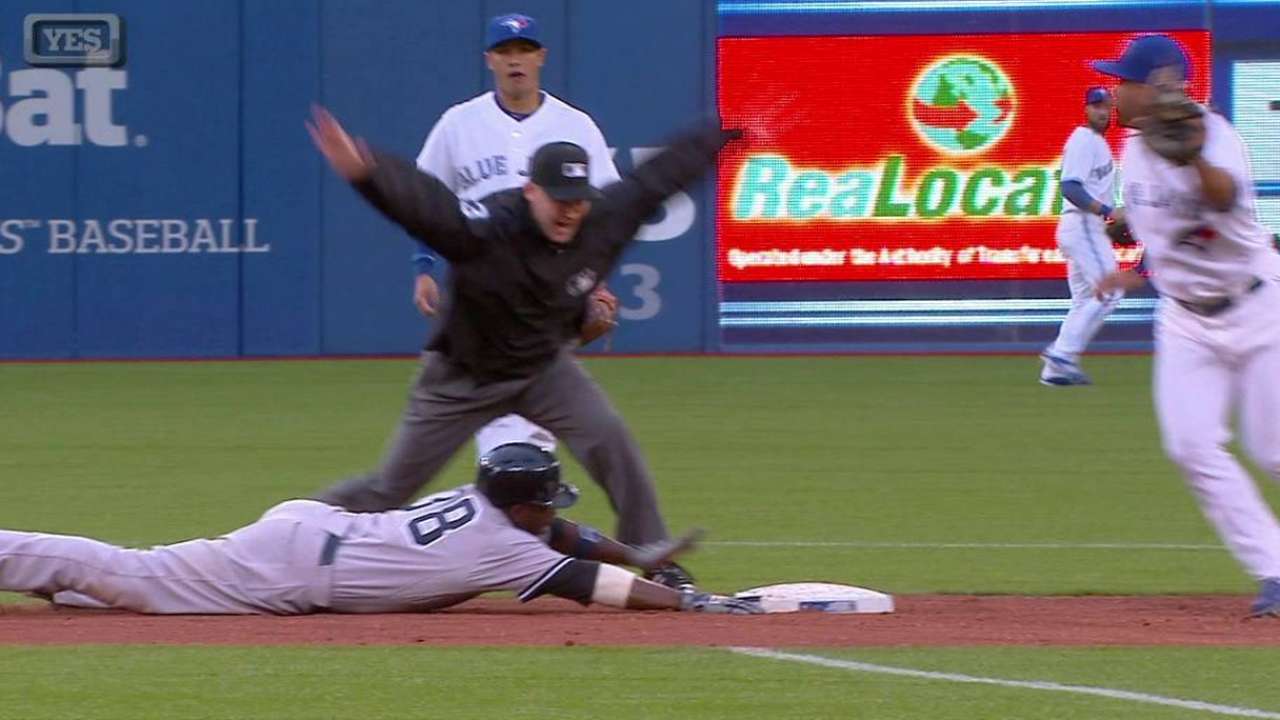 Pirela, 25, was making a strong case to break camp with the club this spring, batting .370 before sustaining a concussion after colliding with the wall while playing center field. Drew entered play on Thursday batting just .163 and is coming off a 2-for-18 road trip.
"Getting out of the gate, he'd been productive for us," Cashman said of Drew. "He's been struggling obviously more recently, but he's playing good defense. He's given us some power and some walks, but obviously the hits haven't been falling for him."
Girardi said that he has sensed frustration with Drew, who signed a one-year, $5 million deal after batting a combined .162 last season for the Red Sox and Yanks. Girardi complimented Drew's "great attitude" and suggested there is more to Drew's performance than the numbers indicate.
"We look at the at-bats. Obviously, we look really deep into it," Girardi said. "It's not just what the average is, and his hits have been productive. I know he's had a little rough go of it the last 20 at-bats, but I mean, that happens to a lot of hitters.
"I thought he hit the ball much harder than the luck that he had. He lined out again last night. We're going to keep running him out there."
Drew was happy to hear the vote of confidence from his manager. He said he has felt good recently at the plate and that most of his outs have been a result of defensive shifts.
"I think anybody, looking back at the shifts, it's definitely something that I'm not used to over the course of my career," Drew said. "So maybe, hopefully start working up the middle again and that'll take care of itself."
The Yankees have talked about using Pirela in a super-utility role; during his Minor League career, he has played everywhere but catcher and pitcher. Cashman said that he was not sure if Pirela's defense would be good enough to hold down second base on a regular basis.
"I don't know. We'll have to wait and see," Cashman said. "As we entered the season, we'd signed Drew to play second base and obviously had [Rob] Refsnyder and Pirela trying to fight their way for opportunities. We'll see what happens."
Bryan Hoch is a reporter for MLB.com. Follow him on Twitter @bryanhoch, on Facebook and read his MLBlog, Bombers Beat. This story was not subject to the approval of Major League Baseball or its clubs.