Rangers considering Blanks as outfield option
Moreland, on DL after elbow surgery, eyes return to lineup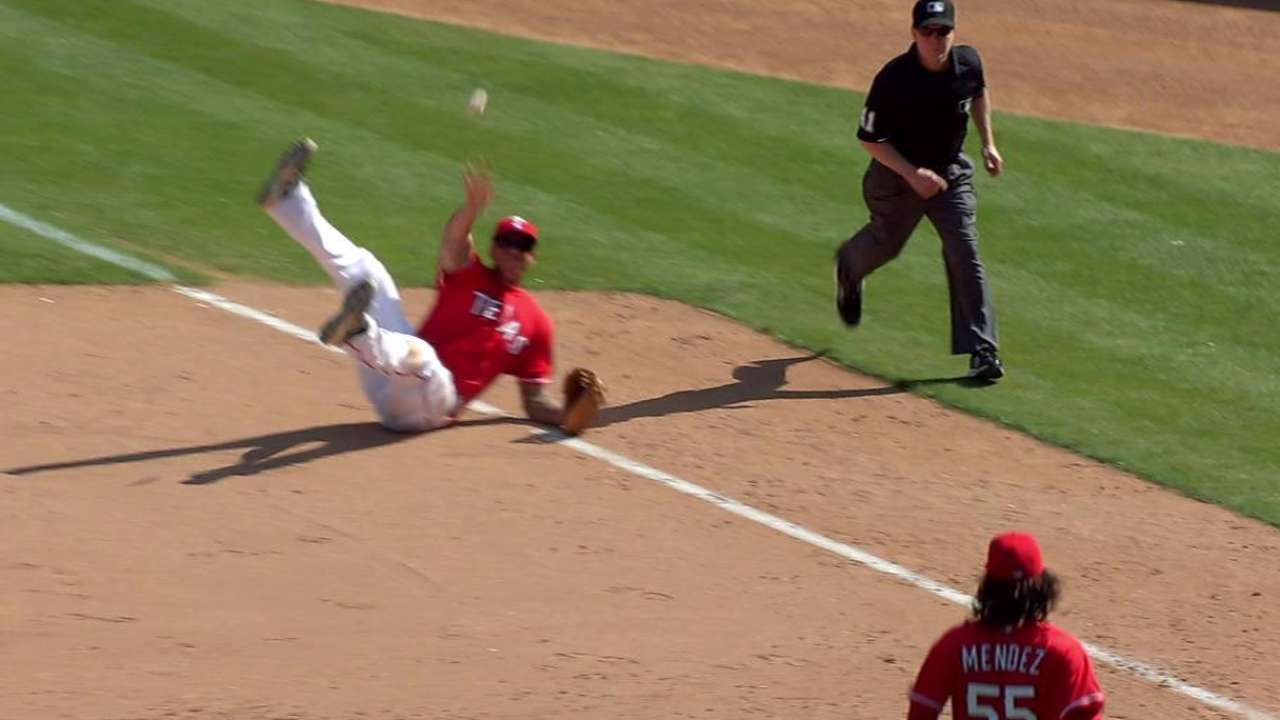 ST. PETERSBURG -- The Rangers have talked to first baseman Kyle Blanks about playing the outfield again. It's one possible option to address the roster maneuvering that will need to be done when Mitch Moreland is ready to be activated next week.
Blanks was called up from Triple-A last week when Moreland went on the disabled list to have minor surgery on his left elbow. Moreland has progressed to the point where he could be activated on Wednesday.
But the Rangers may not be eager to return Blanks to Round Rock. He went into Thursday's game against the Rays hitting .357 (10-for-28) with three home runs and five RBIs. Blanks does have an option remaining so he wouldn't have to go through outright waivers to go back to the Minors. But he does have five-plus years of service time so he can't be optioned without his permission.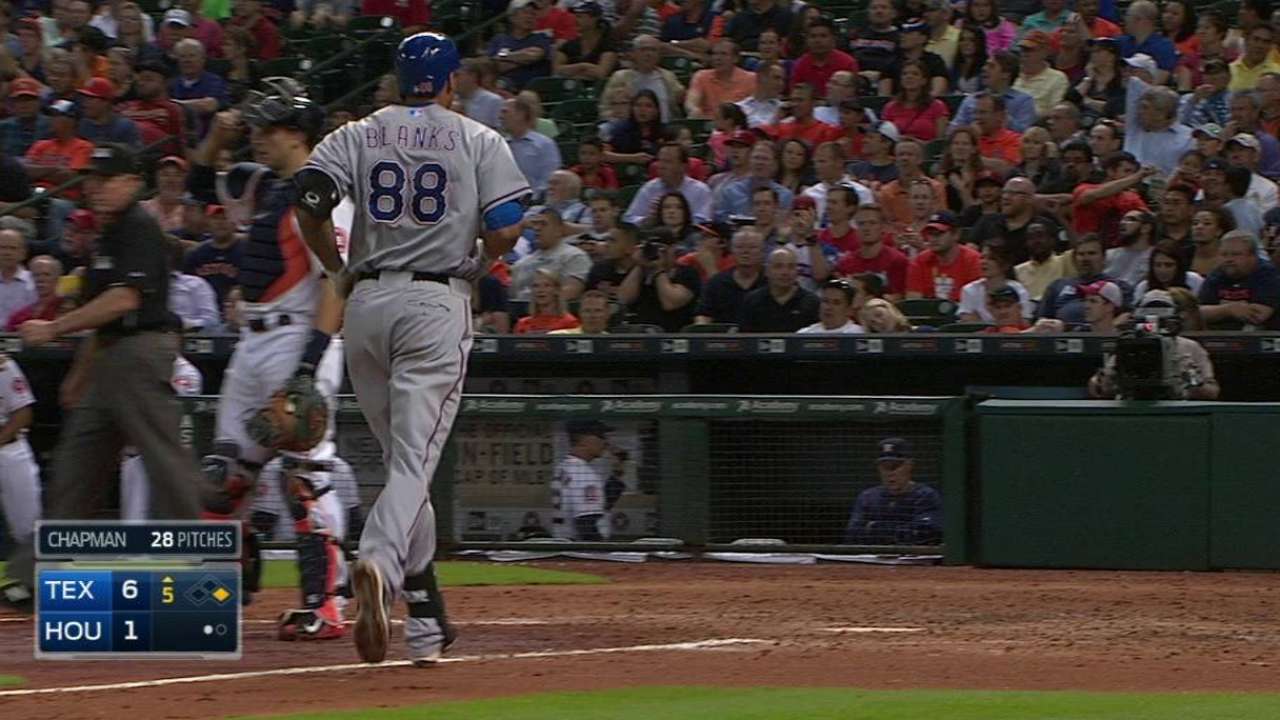 Among the outfielders, Jake Smolinski does have options but Carlos Peguero does not. If the Rangers were to make room for Moreland by optioning Smolinski, it would leave them short in the outfield.
That's why the Rangers have talked to Blanks about playing out there. Blanks has played 169 games in the outfield in his Major League career as opposed to 87 at first base. But the Rangers have been reluctant to use Blanks in the outfield because of his extensive history of injuries.
"We are aware of that," manager Jeff Banister said. "This is a big man and that is a lot of area and a lot of wear and tear. A guy swinging the bat like he is, you want to keep him healthy and on the field."
The Rangers may still have to make a move with Leonys Martin. He was out of the lineup for a third straight game because of a sprained left wrist. Martin is reporting less pain and swelling but he is still not ready to swing a bat under game conditions.
Martin left Monday's game in the fifth inning after injuring the wrist trying to make a diving catch. The Rangers would like to see him be ready by Saturday. If not, the disabled list could be a possibility.
T.R. Sullivan is a reporter for MLB.com. Read his blog, Postcards from Elysian Fields, and follow him on Twitter @Sullivan_Ranger. This story was not subject to the approval of Major League Baseball or its clubs.