Longoria's MLB-best games-played streak ends
Rays slugger scratched vs. Texas with flu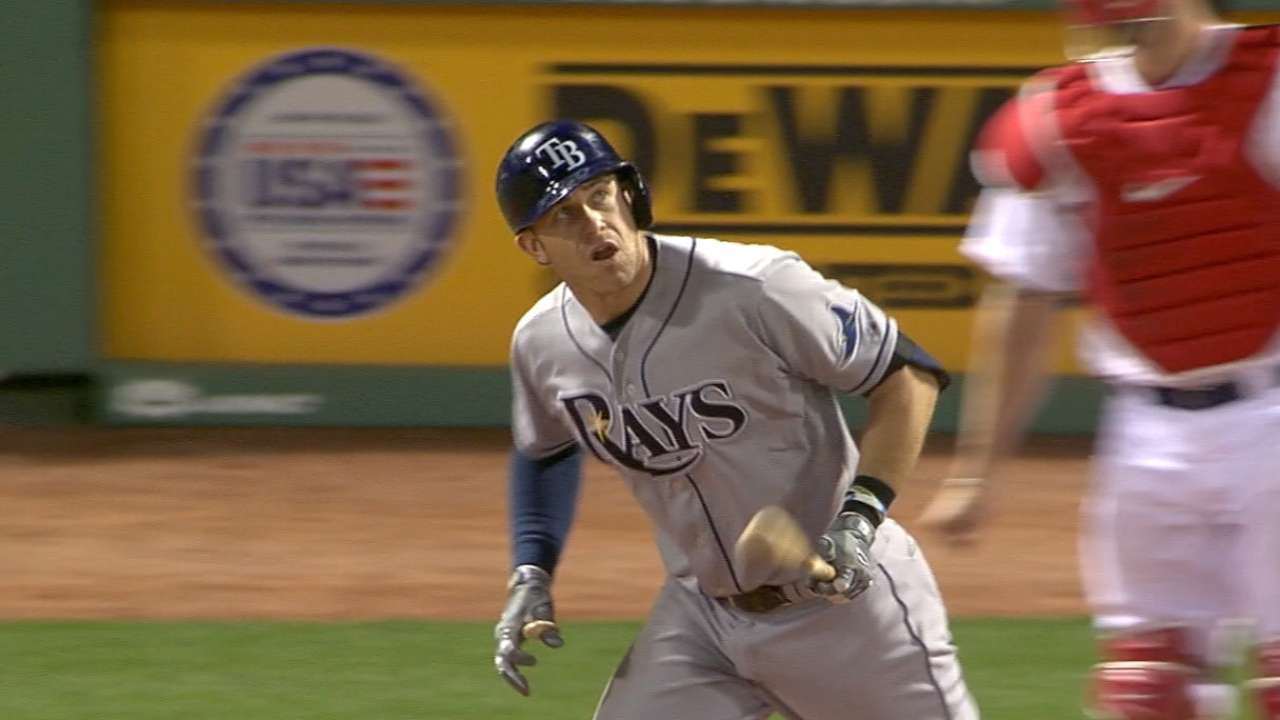 ST. PETERSBURG -- Evan Longoria's Major League-leading 270 games-played streak has ended, as he was scratched from the starting lineup for the Rays' 5-4 loss to Texas on Thursday after experiencing what the club described as "flu-like symptoms." Longoria did not get into the game.
The missed game also snapped Longoria's 198 games-started streak, which was also tops in the Majors.
Longoria, who hit two home runs in Wednesday's 5-3 victory over Boston, had been slated to serve as the Rays' designated hitter. Joey Butler, who went 1-for-4 with a run scored, assumed the DH role in Thursday's game.
Michael Kolligian is a contributor to MLB.com. This story was not subject to the approval of Major League Baseball or its clubs.