Lobstein delivers length, rests bullpen
Young lefty emerging as rotation stalwart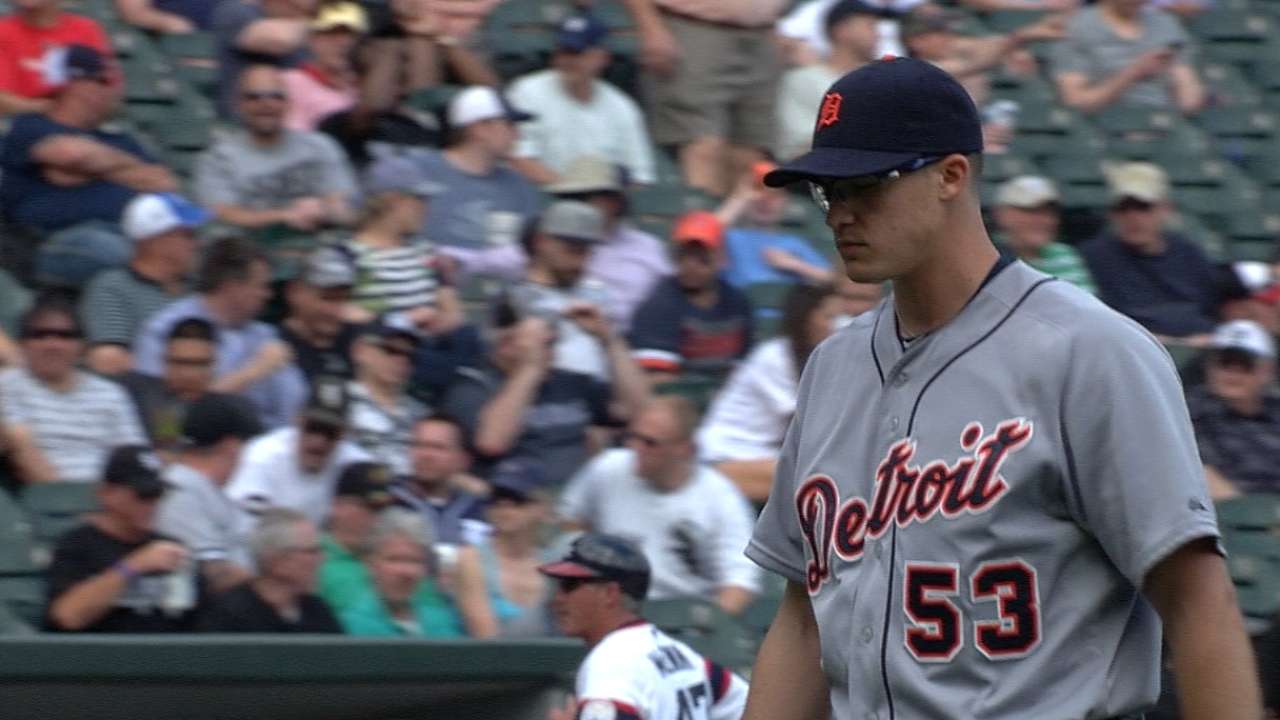 CHICAGO -- Kyle Lobstein actually has a pair of tinted glasses to go with the specs he has been wearing on the mound this season. It's hard to tell because he never wears the tinted ones.
He doesn't like them in games, even on sunny afternoons like Thursday in the Windy City. The more outings he delivers like Thursday's 4-1 win, and the brighter his standing becomes, the more he might want to reconsider.
"Over the last month of 2014 and the first month of this year, he's pitched pretty well for us," Tigers manager Brad Ausmus said.
Or as Rajai Davis put it, "He's been huge."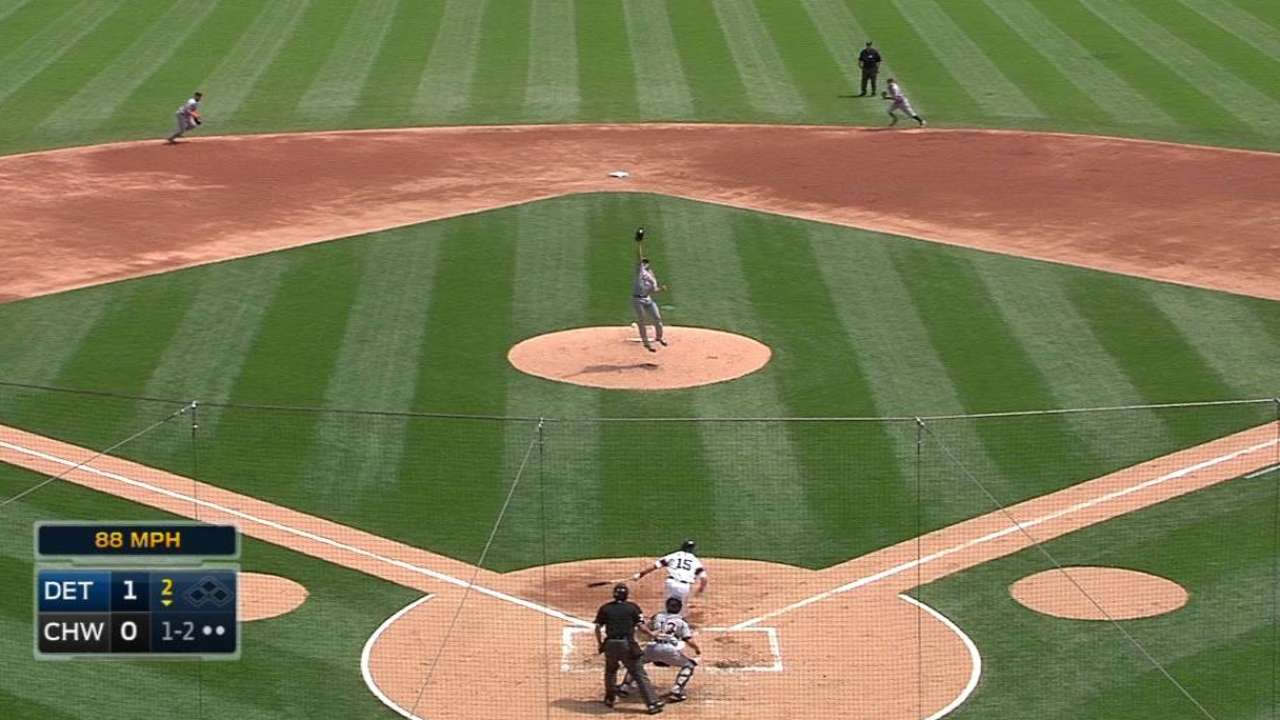 When Lobstein came up last August to fill in for Anibal Sanchez, and again during Opening Week this season to fill in for an injured Justin Verlander, all the Tigers wanted was for him to give them a chance at wins. Ausmus set up his bullpen so that he wouldn't normally have a taxed bullpen on Lobstein's start days. The way he has pitched over the last few weeks, Lobstein has barely taxed the bullpen at all.
Since Kenny Rogers retired in 2008, just two Tigers left-handers have thrown seven or more innings in three consecutive starts. One is David Price, the big-ticket acquisition Detroit went after to make a title run. The other is Lobstein, a former Rule 5 Draft pick, who became starting-pitching depth for them last season.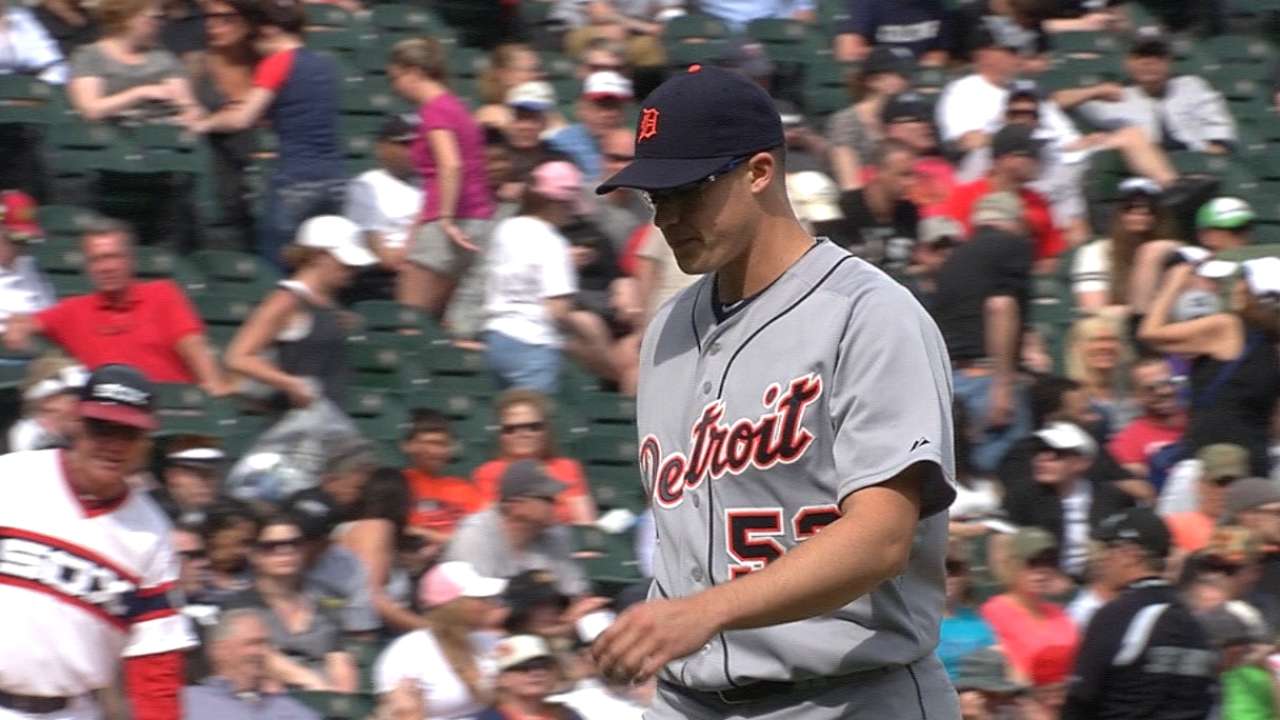 On Thursday, all the Tigers needed on the pitching front to get a badly-needed win was Lobstein for 7 2/3 innings and closer Joakim Soria for four outs. After two games in which neither Shane Greene nor Alfredo Simon lasted into the sixth inning, it was a godsend.
"It's my job," Lobstein shrugged. "Even if I'm unfortunate, where I'm giving up a few runs in an inning, I have to be able to be economical with my pitches on a day like today to be able to go deep into the game."
Lobstein faced a White Sox lineup that entered the day batting just .199 against left-handers, and went at Chicago's hitters. He retired nine of the first 10, the only exception being a Jose Abreu walk, then survived the one rough inning he had with only an unearned run out of a bases-loaded, no-out jam. He retired 11 of 12 from there, sending him into the eighth inning with a three-hitter on just 87 pitches.
"He was outstanding," Ausmus said. "He located. He mixed speeds. He used his cutter in on right-handed batters, changeup away from right-handed batters. He had as good of an outing as I've seen from him."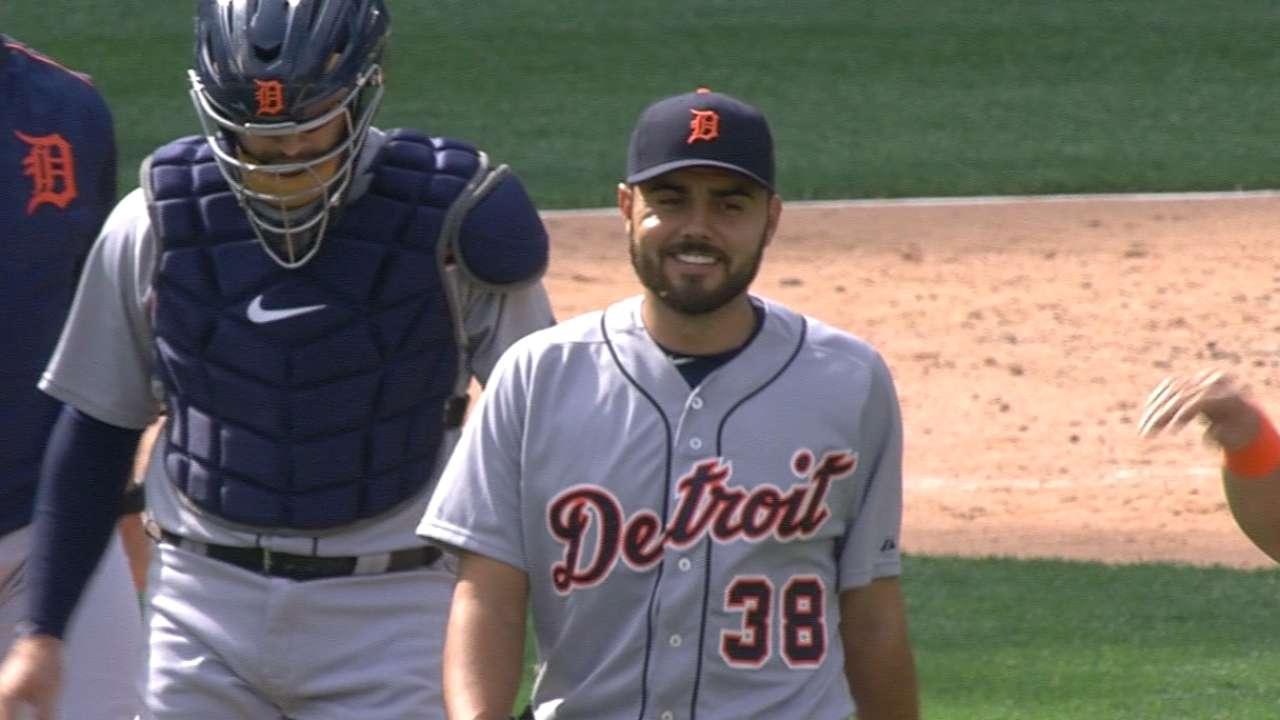 Two singles thwarted his chance at getting through the eighth, but he had done enough, having induced 14 groundouts.
"I think it was funny that Soria had four strikeouts and he pitched an inning and a third. I threw 7 2/3 and I only had three," Lobstein said. "But I think that's about trying to pitch to contact and pitch as deep as I can."
Jason Beck is a reporter for MLB.com. Read Beck's Blog and follow him on Twitter @beckjason. This story was not subject to the approval of Major League Baseball or its clubs.