Home success drives Twins to best mark in years
One-run victory over A's caps 8-3 homestand, lifts club to three games over .500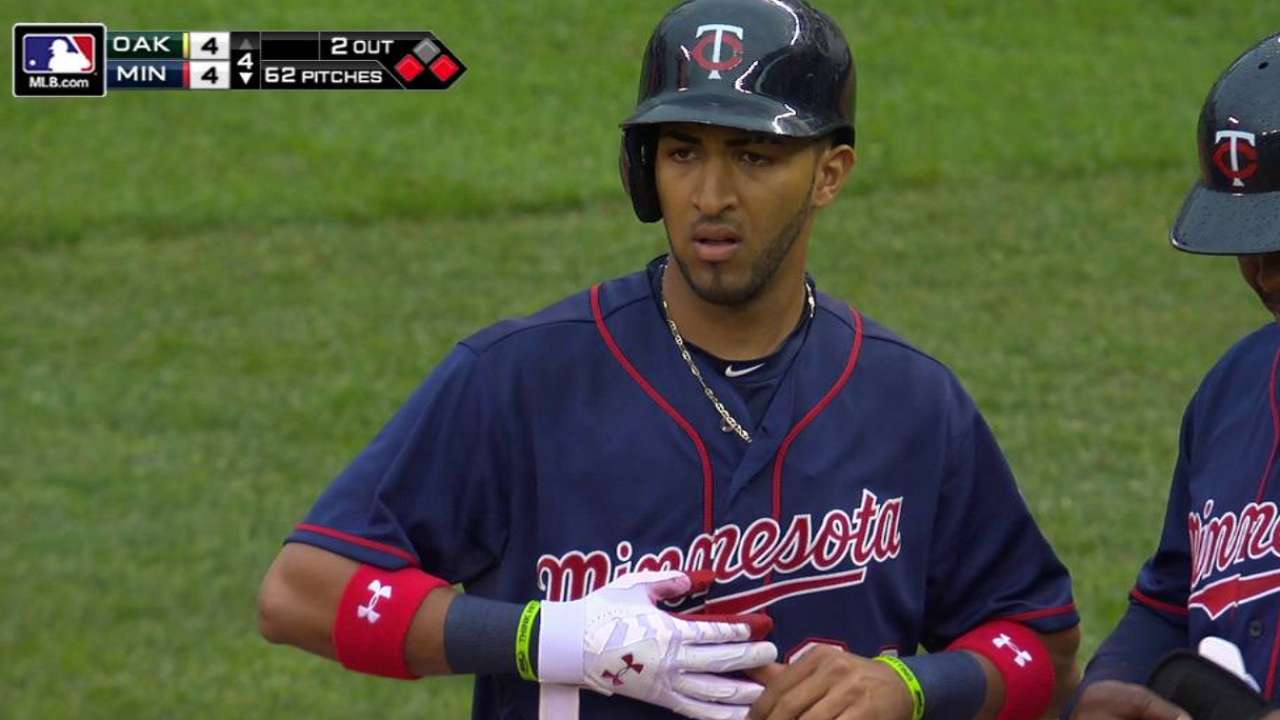 MINNEAPOLIS -- The longest homestand of the year couldn't have gone much better for the Twins, who wrapped it up with a 6-5 win over the A's on Thursday afternoon.
The Twins went 8-3 against the Tigers, White Sox and A's, outscoring their opponents, 73-39, to improve to 16-13 on the year. It marked the first time the Twins are at least three games over .500 since the last game of the 2010 season.
"It was a good homestand for us," Twins manager Paul Molitor said. "It's just one of those things where you have to keeping pushing forward. That's kind of the motto. Good, bad, every day you have to come out and try to play the best we can, and hopefully win as many games as we can."
The Twins have been getting it done at Target Field this year, as their 12-5 record at home in the best in the American League. It's a marked improvement on their 35-46 record at home last year.
"It's early, but it's a nice trend," Molitor said. "We've tried to make that a point. When you try to change the fortunes of how things have been going, it starts with playing better in your home park."
The Twins hardly resemble the team that opened the year with a 1-6 record, as they're 15-7 since, including winning seven of their last eight. Minnesota reached double-digits in runs three times on the homestand, averaging 6.6 runs per contest.
"I think we're just having good at-bats," third baseman Trevor Plouffe said. "We're not giving away too many of them. And we're hitting with runners in scoring position."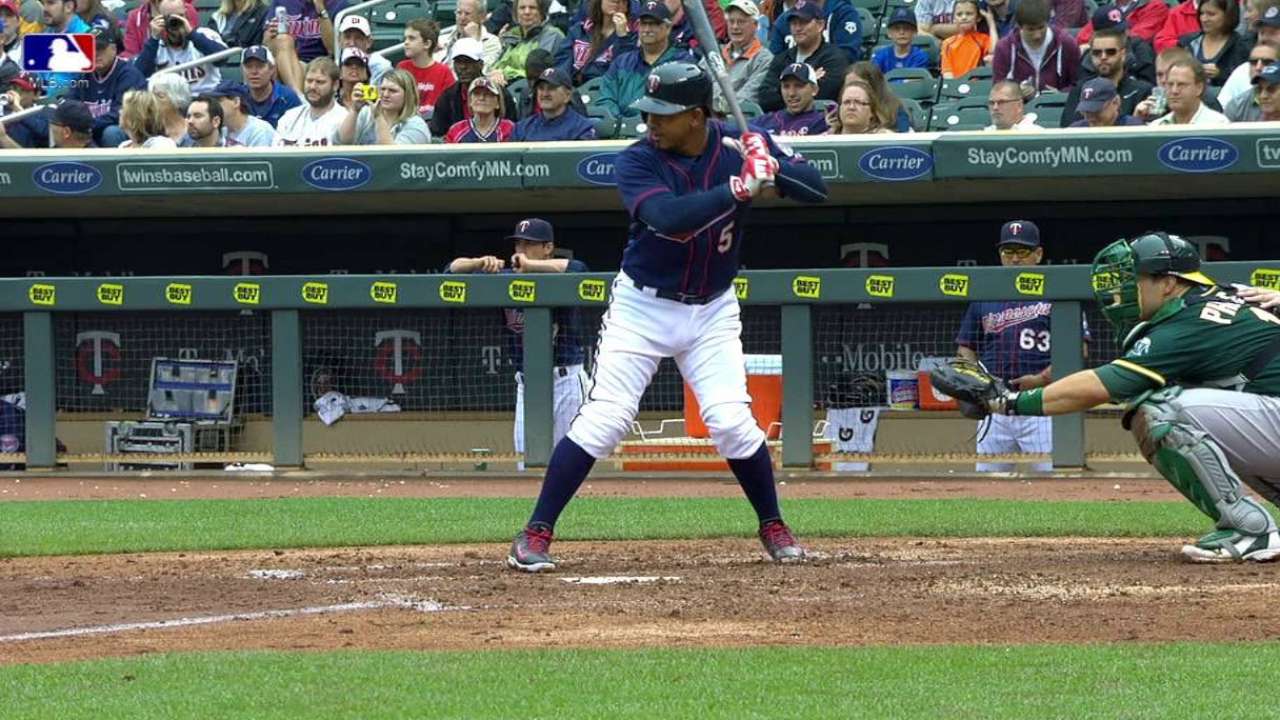 The offense, keyed by two RBIs each from Eduardo Escobar and Eddie Rosario, helped pick up the slack for right-hander Ricky Nolasco, who gave up four runs over five innings but still got the win. The bullpen also preserved the lead, with closer Glen Perkins picking up his fourth career save of more than three outs.
The Twins are finding different ways to win, and their confidence is soaring, but Plouffe said their mentality really hasn't changed much from the start of the season.
"It's obviously better we're winning but we've had that confidence since week one," Plouffe said. "It's just hard to show it when you have a 1-6 record. We knew we could do it, but talk is cheap. We had to go out and win, and that's what we've been doing."
Molitor, though, said it's still so early in the year, the Twins can't be too satisfied and that they need to continue to find ways to get better.
"I've always thought that when your team is playing better, you have to keep your perspective and it should make you hungry to find those little things that can make your team better," Molitor said. "So you keep pushing."
Rhett Bollinger is a reporter for MLB.com. Read his blog, Bollinger Beat, and follow him on Twitter @RhettBollinger. This story was not subject to the approval of Major League Baseball or its clubs.