Mets' Syndergaard tosses gem, goes deep
Top pitching prospect blasts 400-plus-foot homer, double, falls triple shy of cycle, gets win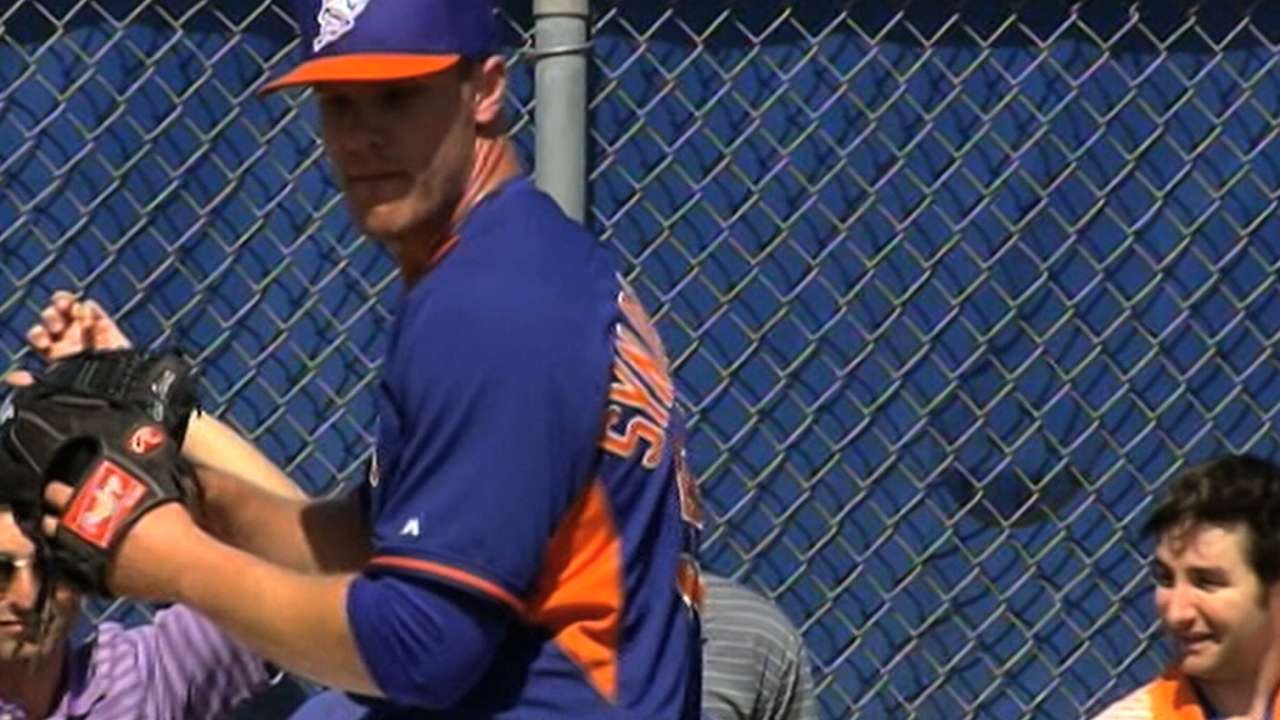 Noah Syndergaard is serving notice. Both on the mound and at the plate.
The Mets' top pitching prospect contributed in all phases of the game for Triple-A Las Vegas on Thursday, when he had a stellar start and a career day at the dish. Syndergaard, listed by MLB Pipeline as the game's No. 11 prospect, went 3-for-4 with a double and a home run, both of which traveled well over 400 feet.
The 6-foot-6, 240-pound right-hander went into the game with a 14-inning scoreless streak, which Syndergaard stretched to 19 innings before having it snapped with a single run in the sixth inning. He struck out eight batters over eight innings in leading Las Vegas to its 14th straight win, an 8-2 victory over Albuquerque. Syndergaard allowed two earned runs on five hits and now has an ERA of 1.82. But his day at the plate was even more notable.
Syndergaard, who hits left-handed, blasted a leadoff double off the 428-foot mark in left-center field in his first at-bat, and he outdid himself in his second trip to the plate. With the Isotopes employing a shift against him in the fourth inning, Syndergaard launched a two-run homer over the 400-foot mark in dead center field. He singled on a line drive back up the middle in the sixth and then fell a triple shy of the cycle when he struck out looking in the eighth.
Syndergaard is now hitting .455 (5-for-11), with a pair of doubles and a home run.
Spencer Fordin is a reporter for MLB.com. This story was not subject to the approval of Major League Baseball or its clubs.