RBI walk highlights Segura's renewed confidence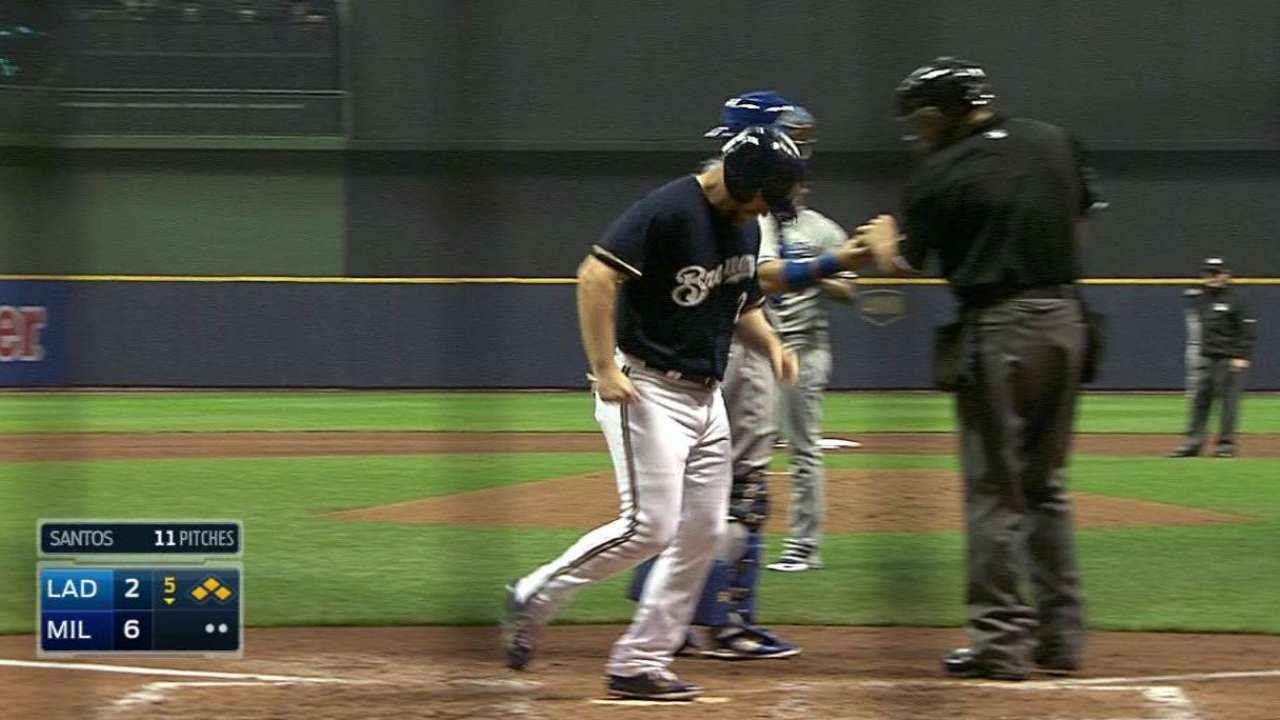 MILWAUKEE -- Craig Counsell's favorite at-bat of Wednesday's 6-3 win over the Dodgers wasn't an at-bat at all; rather, it was Jean Segura's bases-loaded walk in the fifth inning. Segura came back from down in the count, 0-2, to work a seven-pitch walk from reliever Sergio Santos.
It was an example of the "be a good teammate" mantra that Counsell is trying to advance and the latest sign that Segura in a good place following a trying 2014.
First, the manager's take on the matter:
"I love the home runs, but that was my favorite at-bat of the game," Counsell said. "I think it shows you that two-strike battle mentality that can be so productive."
Of Segura's renewed confidence, Counsell said, "To me, it is the opposite-field [approach]. It is that right-center mentality. It is back. I think that's what made him so good in '13. He's feeling that back a little bit."
Segura peppered the right-center-field gap during the first half of 2013 and made the National League All-Star team, but he struggled down the stretch that year and never found his footing during a terrible 2014 season. He turned down a contract extension in Spring Training, slumped from the start, tumbled from second to eighth in the batting order and needed stitches after being struck in the face by Ryan Braun's bat on the steps of the dugout.
In July, real tragedy struck when Segura's infant son died suddenly in the Dominican Republic. By season's end, Segura's OPS was down 138 points from the year before (to .614), and his extra-base hits fell 40 percent (to 25).
"When you have so many troubles, mental problems, it's tough," Segura said. "Last year was bad in every way. It's one of those things that gets in your head like, 'Wow, what is going on?' Now I feel comfortable. I don't worry about what's going to happen."
Some subtle changes to his hitting mechanics have helped, but plate appearances like Wednesday's walk, Segura said, is mostly about confidence.
"You come back from 0-2 and get a walk, how do you feel bad?" he said.
Adam McCalvy is a reporter for MLB.com. Follow him on Twitter at @AdamMcCalvy. This story was not subject to the approval of Major League Baseball or its clubs.