Williams: White Sox built for long haul
EVP not too concerned about slow start, wants players to loosen up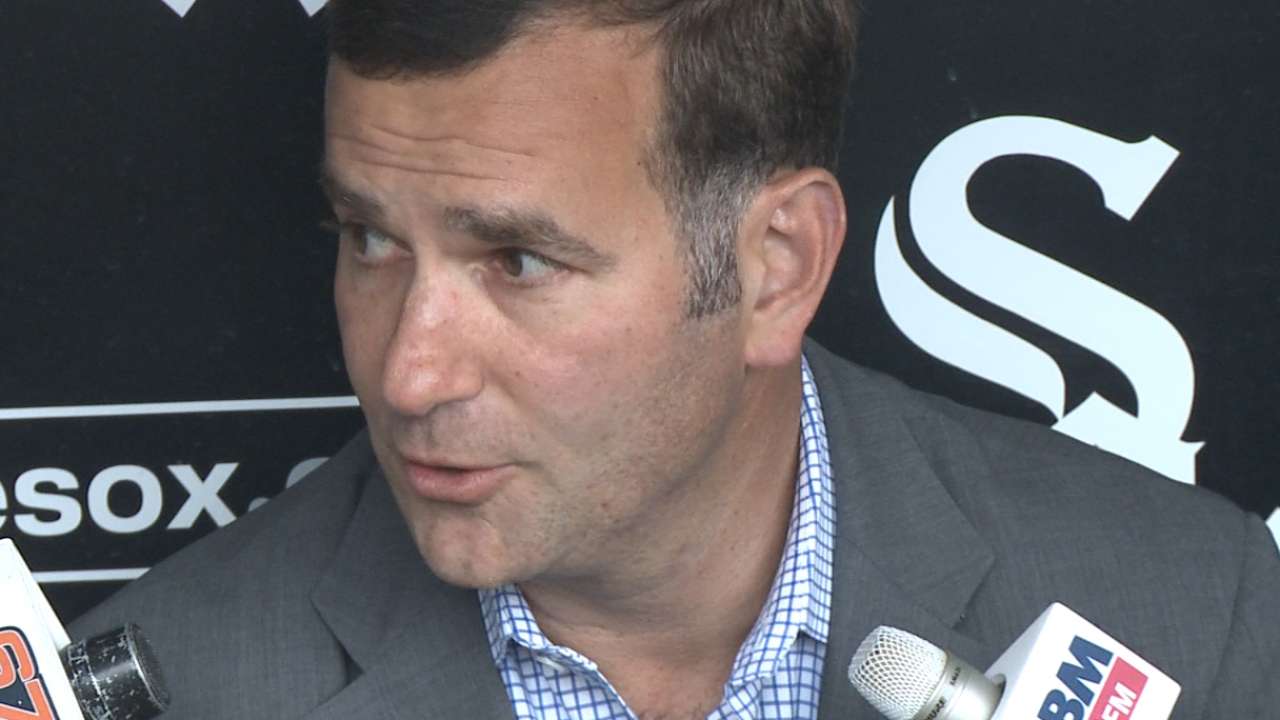 CHICAGO -- There's a reason why the White Sox have had such tough April starts over the last six or seven years, or at least White Sox executive vice president Ken Williams seems to have figured out the cause.
"Mostly, we just want to give the other teams chances," a smiling Williams told MLB.com before Thursday's 4-1 loss to the Tigers. "We figure, let them out of the gate and we'll make a dramatic comeback from a slow start. It's by design."
In reality, the White Sox are concerned but not worried about the 10-15 start. They put in the extra work during Spring Training in areas of the game where they are currently struggling, paying specific detail to baserunning and defensive fundamentals on the back fields of Camelback Ranch, as examples.
But as Williams pointed out, a team never knows what player is going to struggle in Spring Training and then hit .400 to start the season or vice versa. It can play out the same way in certain areas with the whole team.
There's a definite desire for continued improvement. Williams mentioned defense as his primary concern expressed during a Tuesday front-office meeting, but he doesn't have as much concern with the struggling starting rotation or the offense that came to life late on Wednesday.
"I said early on that it's a team that's built for the long haul, and that I wouldn't get too concerned with a slow start because of that fact," Williams said. "Where you can get concerned at a slow start such as this and the way that we've gone about it is if you don't have the talent to overcome it.
"So, the encouraging things are that the bullpen through it all has shown itself to be one that will be formidable throughout the course of the season and once we get the other things on track. I'll throw in a little bit of smart baseball to go with it. We've got to stop trying to force the issue on some things. I think we'll be fine."
Williams felt that when the team left for Baltimore, following two wins against Kansas City, it had turned a corner.
"Then you sit in a hotel for a couple of days and guys get the flu and stuff. Now we have to gather and regroup," Williams said. "I will say that the one thing that we continue to preach is sticking together. And it's been a collective effort of sticking together in poor play.
"Now we just need to, they just need to get back to lightening it up a little bit. You start out slow with great expectations and you put a little bit too much heat on yourself. They just need to take a deep breath and get it going."
Scott Merkin is a reporter for MLB.com. Read his blog, Merk's Works, and follow him on Twitter @scottmerkin. This story was not subject to the approval of Major League Baseball or its clubs.