Five years after debut, Castro still on the rise
Maddon notes Cubs shortstop's maturation, defensive improvements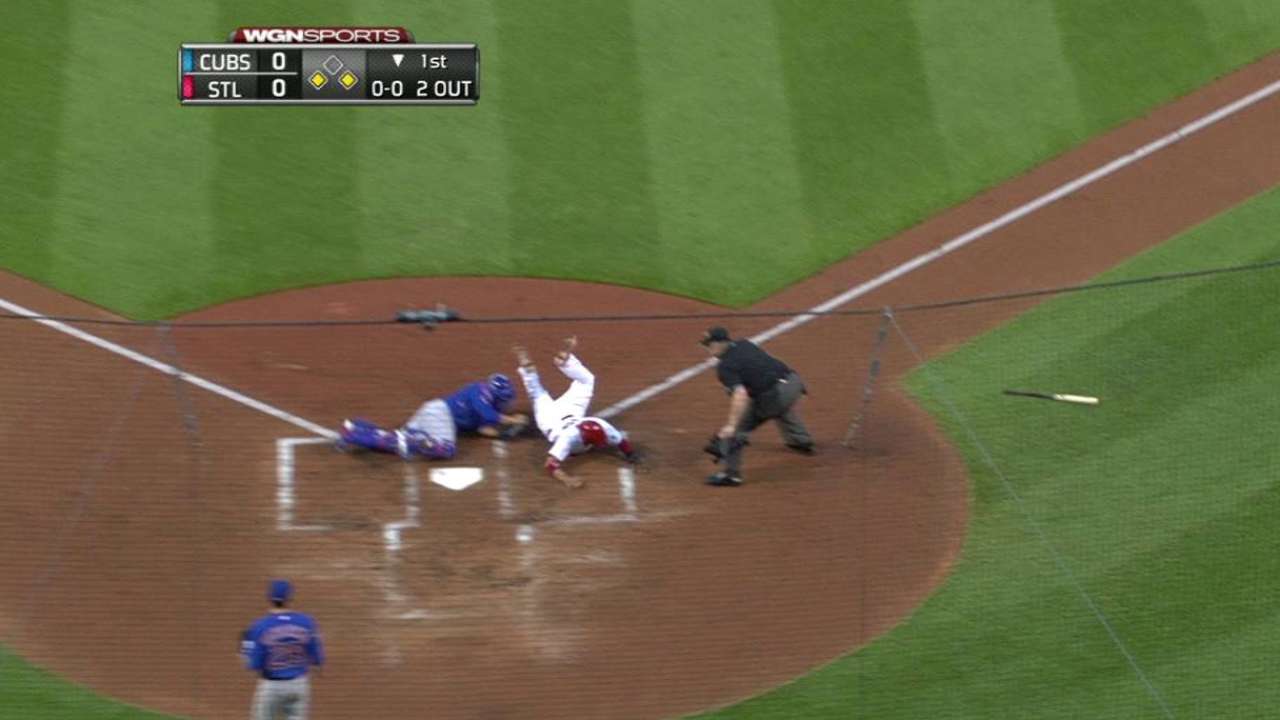 ST. LOUIS -- Thursday marked the five-year anniversary of when Cubs shortstop Starlin Castro made his Major League debut. It was quite a coming out party as Castro belted a three-run homer in his first at-bat May 7, 2010, and finished that game 2-for-5.
He's been named to three All-Star teams since, and has 878 hits, the most by any player in the National League in that span.
"Obviously, with good health, he'll put up crazy good numbers," Cubs manager Joe Maddon said Thursday. "He's maturing as a player. To get to the playoffs and World Series will really enhance his reputation. I think it's a maturation process. He's put up all these good numbers already and as he understands himself, he'll get better. Good for him -- that's pretty impressive, actually."
Castro had some fun Wednesday night when he mirrored third baseman Kris Bryant, who had scooped up Mark Reynolds' grounder in the sixth and threw to first. Castro copied Bryant step for stutter step on the play.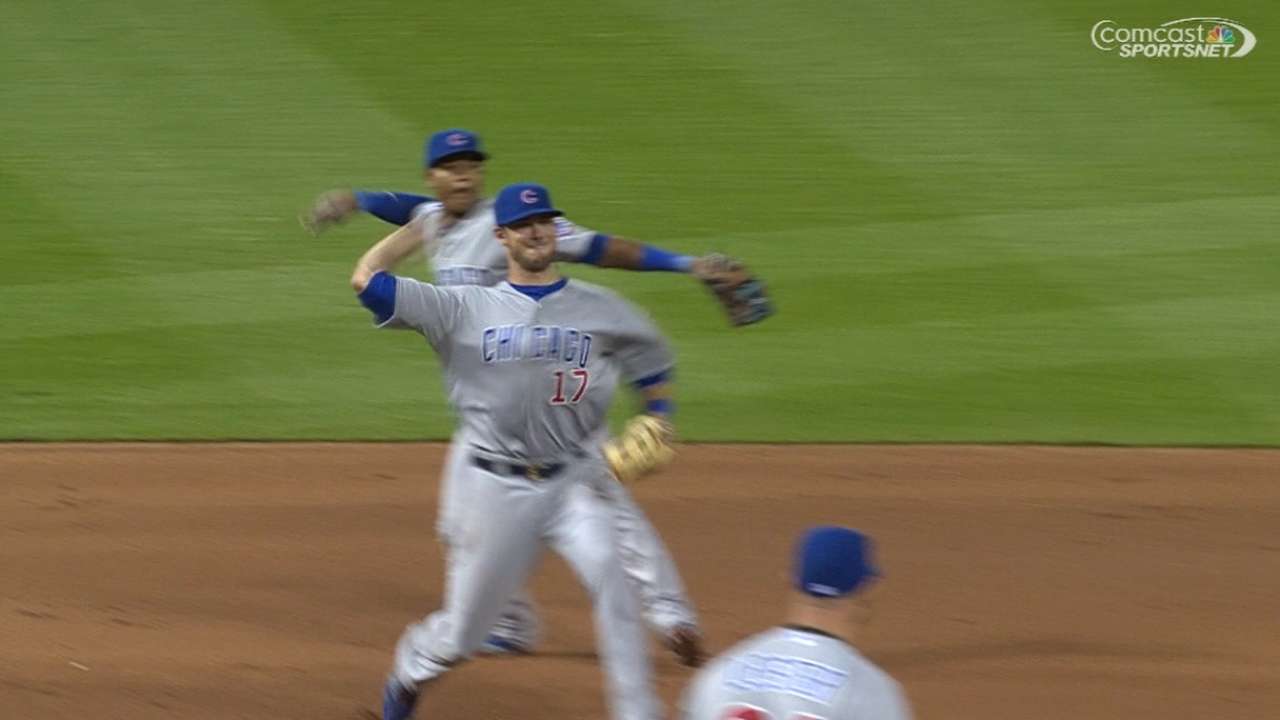 "It was very entertaining," Maddon said. "It does indicate that we're playing a game in a manner where we're not uptight, which I really prefer. We're just nice and loose and play the game."
Maddon is impressed by how far Castro has developed as a shortstop.
"A lot of the stuff he's doing on the infield defensively is getting better," Maddon said. "His movements, how he's coming to get the ball, the efficiency, where he's not patting the ball in his glove, just getting it out and throwing it, the accuracy with his throws -- all his stuff has been really good. He's hitting at a decent rate, but this guy is going to get hot. Right now, he's playing a nice, loose free game of baseball, and that's what I want."
Carrie Muskat is a reporter for MLB.com. She writes a blog, Muskat Ramblings, and you can follow her on Twitter @CarrieMuskat. This story was not subject to the approval of Major League Baseball or its clubs.