Dodgers option Wieland, recall Heisey
L.A. has made 40 roster moves since Opening Day to keep team fresh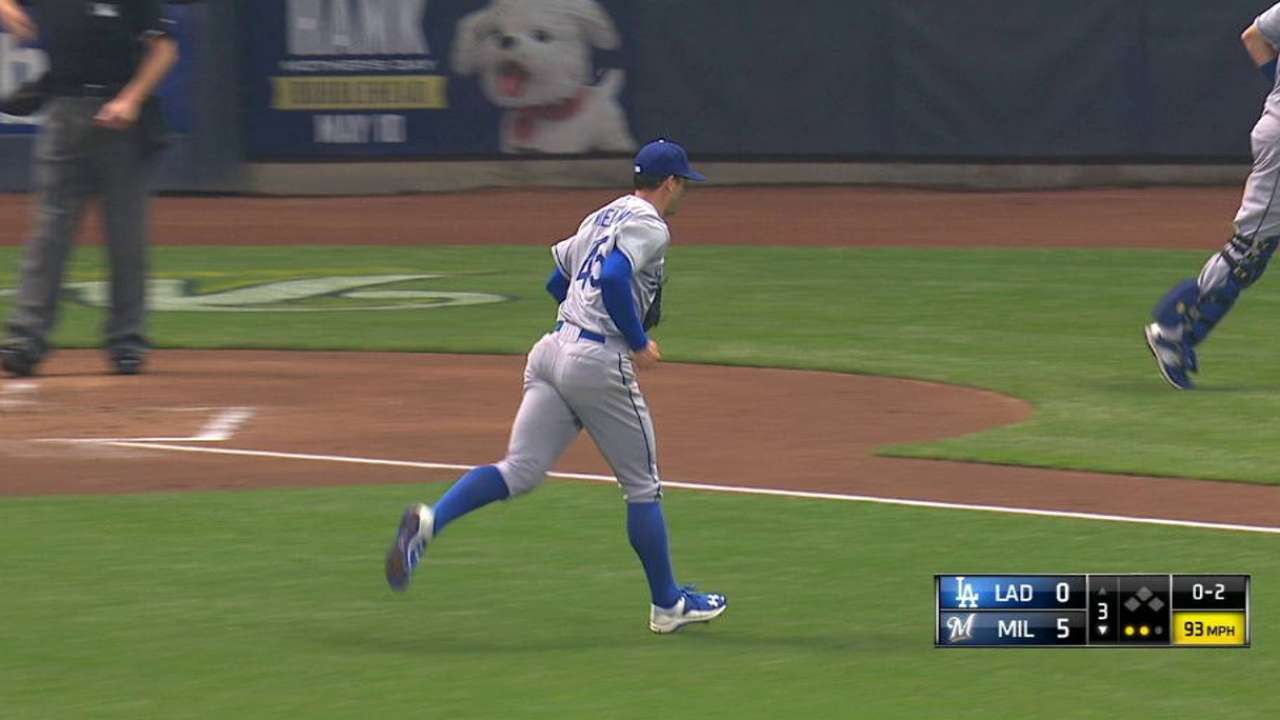 MILWAUKEE -- The Dodgers recalled outfielder Chris Heisey before Thursday's game with the Brewers and optioned right-handed pitcher Joe Wieland to Triple-A.
Wieland started Wednesday night's loss, allowing six runs in 4 2/3 innings, with two home runs.
Heisey, who struggled offensively in Spring Training, hit seven home runs in 18 games at Triple-A Oklahoma City. He spent one day with the big league club in April.
The move returns the Dodgers' roster to 12 pitchers and 13 position players. Since setting the Opening Day roster, the Dodgers have made 40 moves.
"The benefit is that we've been able to use the fifth starter spot to have an extra position player or bullpen piece," manager Don Mattingly said of the roster manipulations. "We're able to keep guys rested and protect who we want to protect.
"The only challenge is having to tell guys, but you see that the guys in Oklahoma City, they know what to expect. They've figured it out."
Ken Gurnick is a reporter for MLB.com. This story was not subject to the approval of Major League Baseball or its clubs.