Inbox: Utley's slow start a matter of luck?
Beat reporter Todd Zolecki answers Phillies fans' questions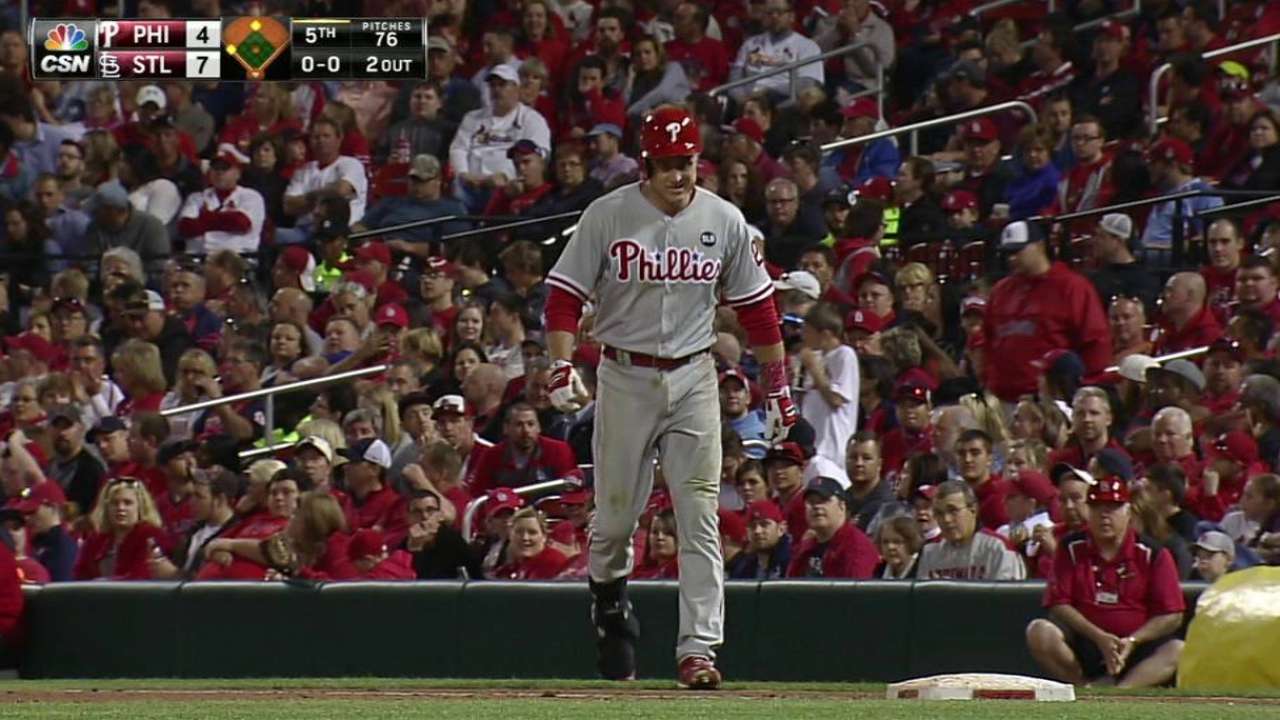 What is happening with Chase Utley? Is it really just bad luck?
-- Brendan C., Harleysville, Pa.
Some luck is involved, but that is far from the entire story. In fact, it probably is not the biggest part of it. Utley enters Friday's series opener against the Mets hitting .103, which is the lowest batting average of 183 qualifying hitters in the Majors. He has an .082 batting average on balls in play; the average big leaguer has a .293 BABIP. Utley's career BABIP is .301.
FanGraphs explains that defense, luck and talent feed into BABIP. Utley certainly has hit some rockets in the first five weeks of the season. A foot to the right or left, and some of those balls are hits. Instead, Utley has just nine hits in 87 at-bats. But he would need 24 hits to be around last season's .270 batting average.
Has Utley hit into bad luck 15 times? Utley's ground ball-to-fly ball ratio is 1.57, easily the highest ratio of his career. His career average is 0.97. That shows Utley is hitting fewer line drives and fly balls than at any point in his career. He also has hit .215 with a .610 on-base plus slugging percentage in 555 plate appearances since May 29, 2014, which indicates this is more than just a five-week thing. Utley's numbers will improve. How much they will improve is an entirely different matter.
Email a question to Todd Zolecki
Do the Phillies still think Domonic Brown can be part of their future?
-- Betsy S., Philadelphia
At the very least, the Phillies would like to find out. Brown was hitting .293 with 19 home runs and a .938 OPS in 240 plate appearances on June 8, 2013. He has hit .242 with 18 home runs and a .665 OPS in 812 plate appearances since. I do believe the Phils optioned Brown to Triple-A Lehigh Valley last week because they wanted to get him right before calling him up to the big leagues. I also think they wanted to give him a wake-up call.
Brown has essentially had a little more than two productive months in his career. (He had a .703 OPS across 492 plate appearances entering the 2013 season.) If and when Brown rejoins the Phillies, he will need to start producing.
Don't you think it's time for the Phillies to call up Maikel Franco from Triple-A? He's been tearing it up so far.
-- Arthur B., Falls Church, Va.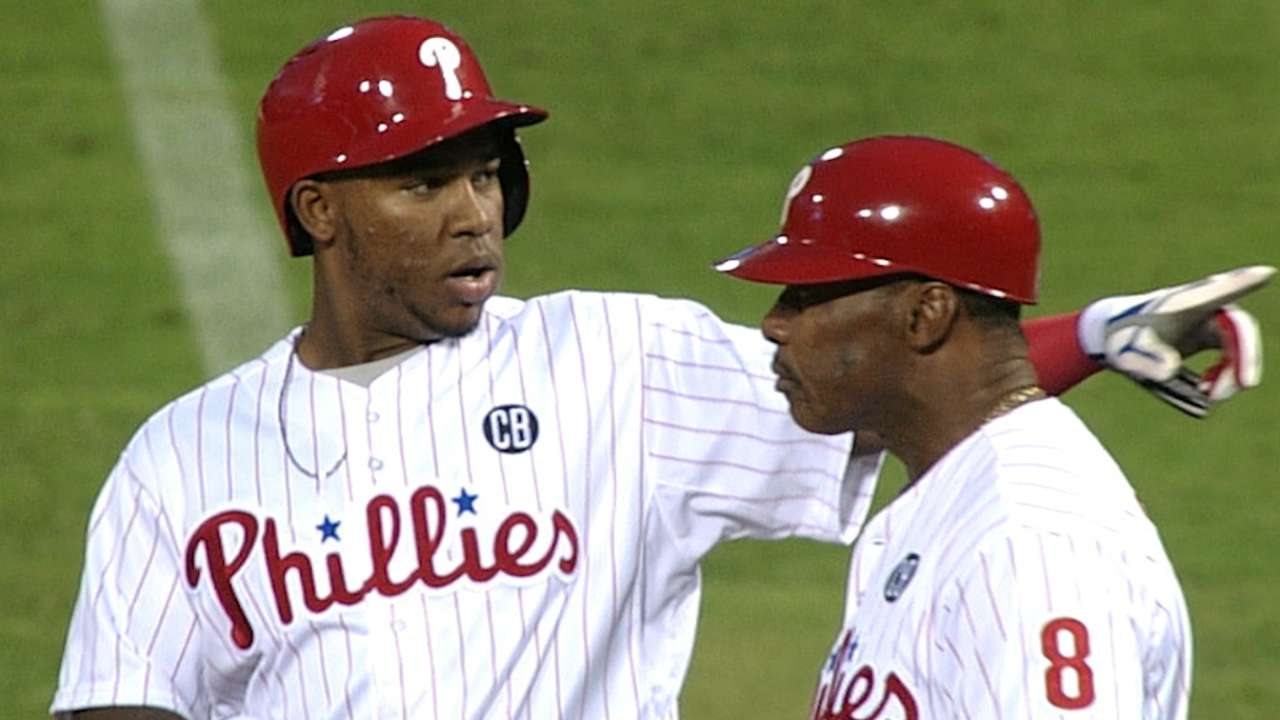 A promotion for Franco -- the Phillies' No. 3 prospect, according to MLB.com -- could be coming soon, but there is no reason to rush. First, if he is promoted before May 15, he could become a free agent following the 2020 season. If Franco is promoted on May 15 or later, he could become a free agent following the '21 season. That should be a huge consideration for a rebuilding team. In fact, I think the Phils would be negligent to promote him any earlier for just that reason.
I have heard of players getting thrown off by being rushed to the big leagues. I have never heard of a player whose career has been ruined because an organization was too patient with him. If Franco has to wait a few weeks, let him wait. He can continue to play every day in Triple-A and gain experience and confidence. I feel the same way about No. 2 prospect Aaron Nola at Double-A Reading, as well as every other top prospect in the organization.
The Phillies should promote their top prospects only when they are ready, not because fans are looking to see something different. What is the goal here? A little instant gratification or returning to postseason contention for multiple seasons? People need to look long range here.
Todd Zolecki is a reporter for MLB.com. Read his Phillies blog The Zo Zone. Follow him on Twitter. This story was not subject to the approval of Major League Baseball or its clubs.