MLB.com Columnist
Jonathan Mayo
Pipeline Inbox: Would Astros take Rodgers?
Jonathan Mayo responds to fans' questions about baseball's future stars
We're just about a month away from the First-Year Player Draft, which runs June 8-10. MLB Network and MLB.com will have live coverage of the first night, covering the top 70 picks -- or through Round 2 -- starting at 7 p.m. ET. MLB.com will provide live pick-by-pick coverage of Rounds 3-10 on Day 2, starting at 1 p.m. ET. Then rounds 11-40 can be heard live on MLB.com on June 10, beginning at noon ET.
We've started ramping up the Draft coverage, with the Draft Top 100 Prospects list not too long ago (Top 200 coming soon), not to mention recent items on Draft prospects like Chris Betts, Jon Harris and news on two-sport standout Kyler Murray opting out of the Draft.
So it just made sense to make this week's Inbox all about the Draft, 'bout the Draft, no Minors.
Click here to submit an Inbox question
Why would the Astros go with Brendan Rodgers at No. 2 with Carlos Correa being their future shortstop? Is there a potential position change for one of them?
-- Will P., Manhattan Beach, Calif.
You partially answered your own question, though it goes beyond just a potential position change. Sure, there's the chance that Correa, our No. 3 prospect, might outgrow shortstop, though it doesn't look like that's going to happen any time soon. There is also a split camp on whether Rodgers, currently No. 1 in our Draft rankings, can stay up the middle. Some feel a move to third might be in his future.
But that's really something to worry about down the road. If Rodgers doesn't go No. 1 to the D-backs, the Astros will assuredly look hard at taking the Florida high school standout with the second pick. When you pick that high, teams should (and generally do) take the best available player and don't base it on current personnel or need.
Look at what the Cubs have done of late, for example. Already laden with bats, they still took Kyle Schwarber in the first round last year, and he's tearing it up. They traded for Addison Russell, even though they had Starlin Castro in the big leagues and Javier Baez on the way. Russell has moved to second, at least for the time being, and Baez hasn't figured things out. The point? Rodgers wouldn't be Major League ready for several years, so worrying about a logjam shouldn't enter into the equation.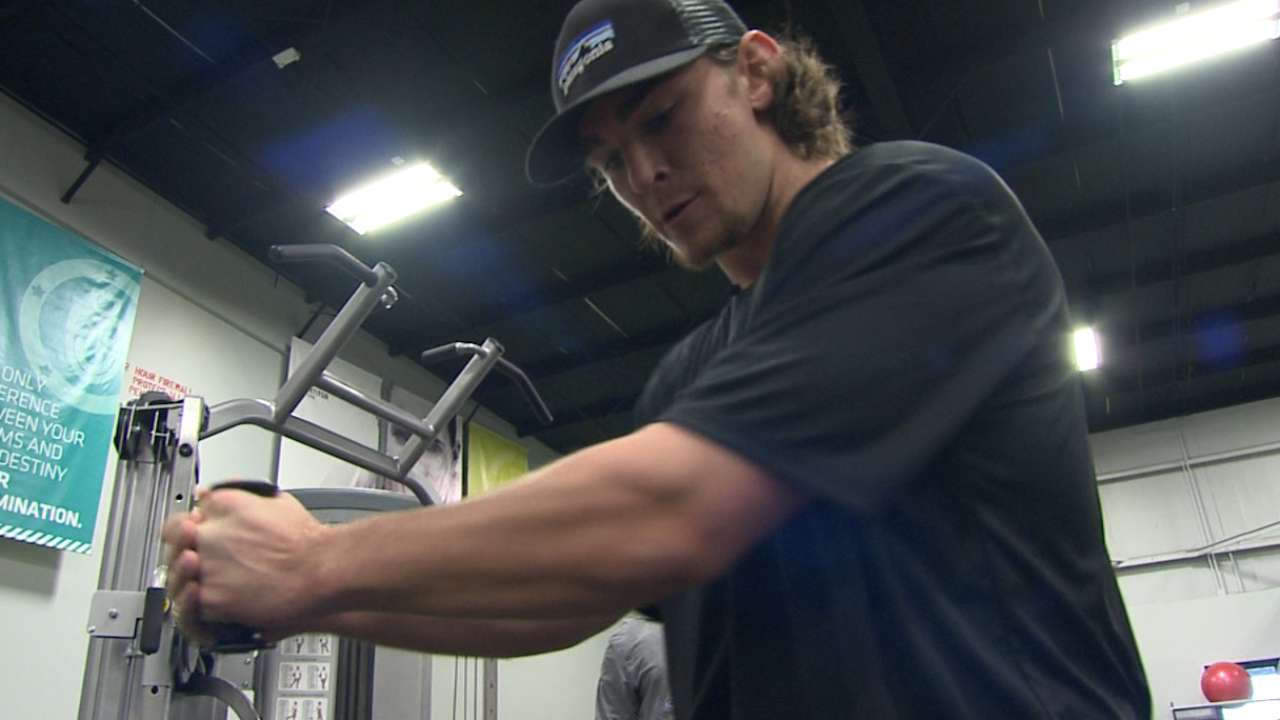 Can Ian Happ profile as an everyday Major League center fielder? Or is he limited to second base/third base/corner outfield?
-- Dan P., Chicago
More than anything, Happ, currently ranked No. 14 on our Top 100, is a bat. The University of Cincinnati star can really hit, and he is a switch-hitter who should hit for average and power with a very good approach. He's been performing well this spring, hitting .366/.490/.683 heading into this weekend's action. In terms of his defense, Happ should settle into an outfield corner position, and he has the bat to profile there. He did play second base when he first got to college, and I suppose a team could try him there, but it's not as good a fit. Happ doesn't really have the range to play center on a regular basis. If I was the team drafting him, I would put him in right field and let his bat carry him to the big leagues.
Trea Turner > Dansby Swanson > Alex Bregman?
-- David B., Pittsburgh
I loved the simplicity of how the question was phrased. Overall, I would probably agree. In the Draft rankings, we do have Swanson ranked higher than Bregman, but only by a little (No. 3 vs. No. 5). I've heard Turner comps when discussing Swanson, but Turner's speed (he's a 75 runner) is much better than Swanson's. Swanson, in turn, runs a bit better than Bregman, and some feel he has a better chance to stay at shortstop. That's not as clear cut as it once was, as Bregman has worked hard and played better defense on the left side of the infield. Bregman has more power than the other two. There's not a ton separating the trio on an overall scale, with each bringing different tools to the table. But by the slimmest of margins, I think you have it right.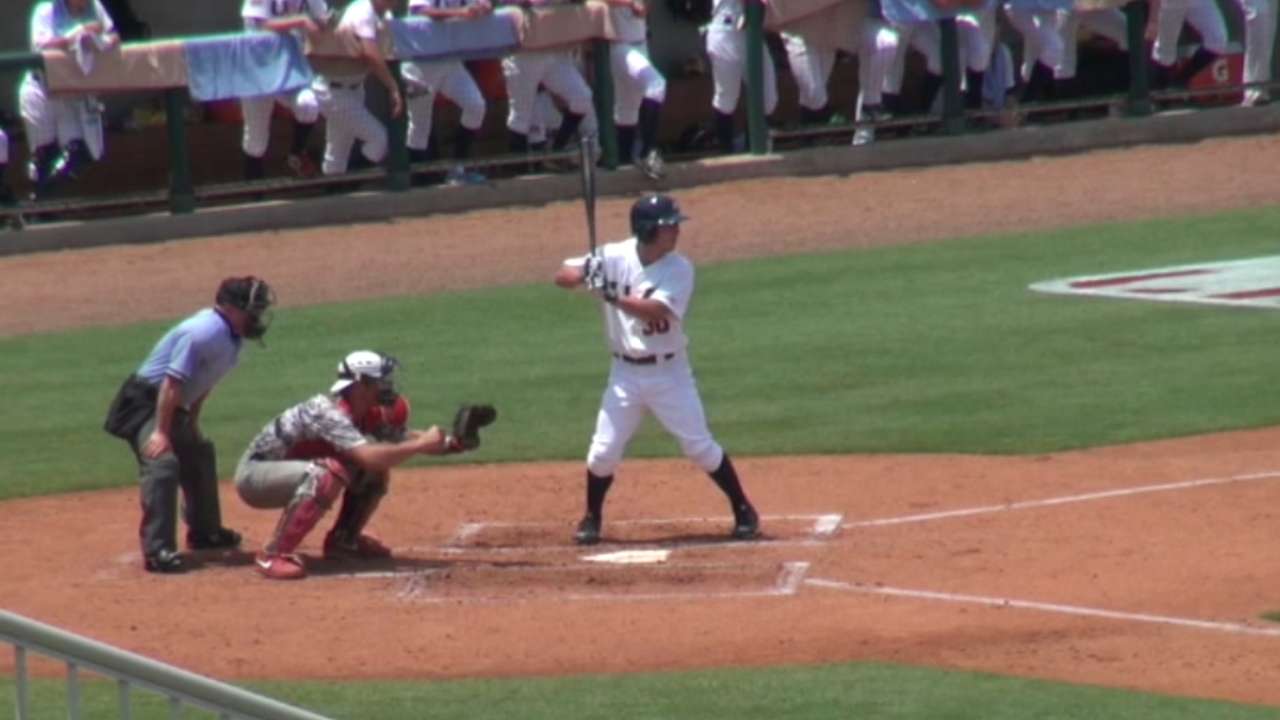 Any reason why the Diamondbacks would not draft Swanson first overall?
-- Paul B., Los Angeles
While I'm sure Arizona is looking at a number of potential No. 1 picks, including two discussed in this week's Inbox -- Rodgers and Swanson -- it's certainly no slam dunk. Swanson might be appealing as a college performer who has shown he can stay at shortstop and be a catalyst at the top of a lineup, perhaps one who might not take that much time to make it from Vanderbilt to the big leagues. That said, he doesn't scream No. 1 pick, nor is he the best prospect in the Draft class. We have Rodgers and Dillon Tate, the right-hander at Santa Barbara, ahead of Swanson, and both could figure into the D-backs' picture before Swanson. The Vandy star would be more of a "safe" pick, and typically when picking No. 1 overall, you want to take the best overall player.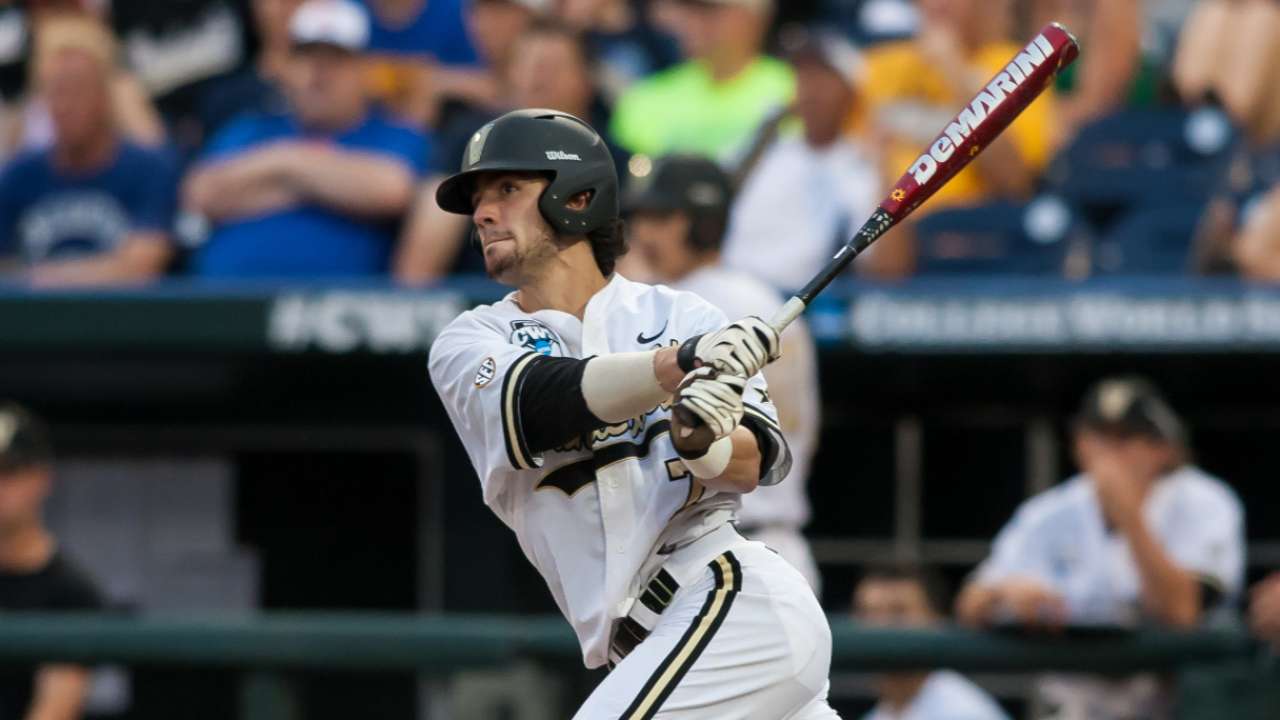 Jonathan Mayo is a reporter for MLBPipeline.com and writes a blog, B3. Follow @JonathanMayoB3 on Twitter. This story was not subject to the approval of Major League Baseball or its clubs.