MLB.com Columnist
Jim Duquette
Trade scenarios for 6 contenders
Potential for deals on horizon as season starts to takes shape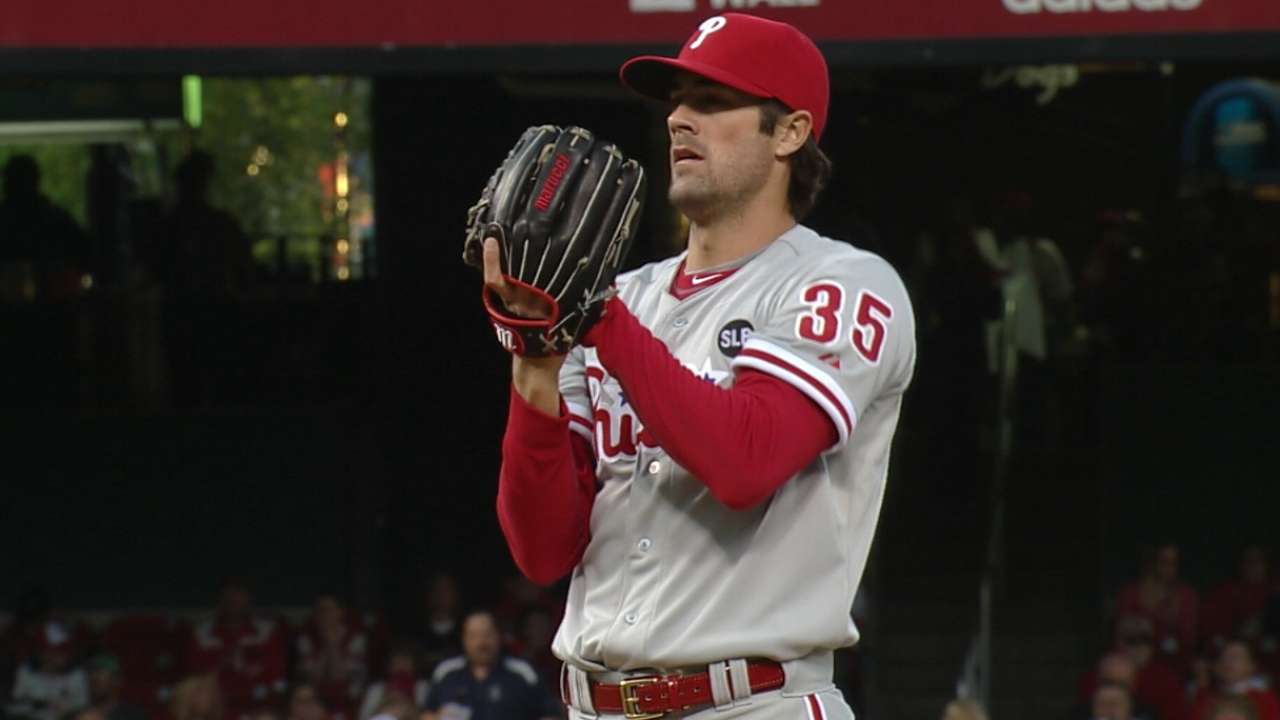 The first month of the season is behind us already, and while it's a little too early to make a trade if you're a general manager, it's certainly the time that you start to see a pattern (good or bad) regarding your team's season. It won't be long until GMs have to decide if they are going to be a buyer or a seller leading up to the non-waiver Trade Deadline on July 31.
The teams below will likely be buyers, but they all have at least one glaring need. Here's a breakdown of those needs, along with some trade fixes.
Cardinals
With the rotation in flux after the season-ending injury to Adam Wainwright, GM John Mozeliak will try to piece things together with a combination of Tyler Lyons and Marco Gonzales in the near term, but the Cardinals will need to upgrade if they want maintain their first-place position. Michael Wacha, Lance Lynn and John Lackey are a formidable top three, and Carlos Martinez has been effective in a starting role as well. However, he will have an innings limit, and the Cards need to hedge against that by making a deal.
Trade fits: The focus will be on Cole Hamels, of course, for obvious reasons, but other pitchers on the Cardinals' radar will be the Brewers' Kyle Lohse and Matt Garza, as well as Yovani Gallardo and Scott Kazmir if the Rangers or A's remain below .500 into June.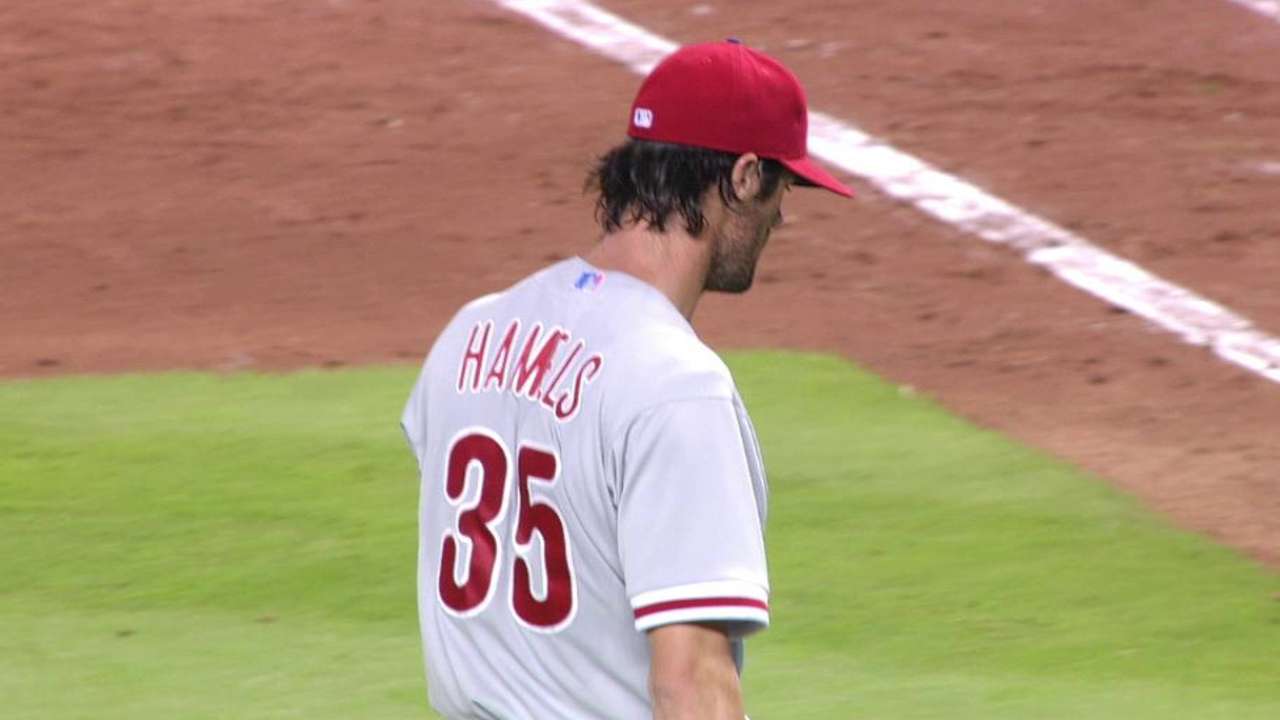 Right-hander Alex Reyes (the Cards' third-ranked prospect) or righty Luke Weaver (their 2014 first-round Draft pick) would be the kind of prospects I could see moved in trades for pitchers of that caliber.
Dodgers
The Dodgers' rotation is in real trouble with Brandon McCarthy out for the year and Hyun-Jin Ryu recently transferred to the 60-day disabled list. Brett Anderson has been great thus far, but his lengthy injury history suggests that Los Angeles needs more depth.
Trade fits: Hamels was a rumored target last year, but he's out of the question if the Dodgers are unwilling to part with their top two prospects (shortstop Corey Seager or lefty Julio Urias), and it sounds like they are.
That leaves the Dodgers looking at same crop of arms that the Cardinals will be eyeing -- Lohse, Garza and Gallardo. Righty Grant Holmes (Los Angeles' No. 4 prospect) would be a good trade chip for such a pitcher, though the 2014 first-round Draft pick has struggled for Class A Great Lakes this season.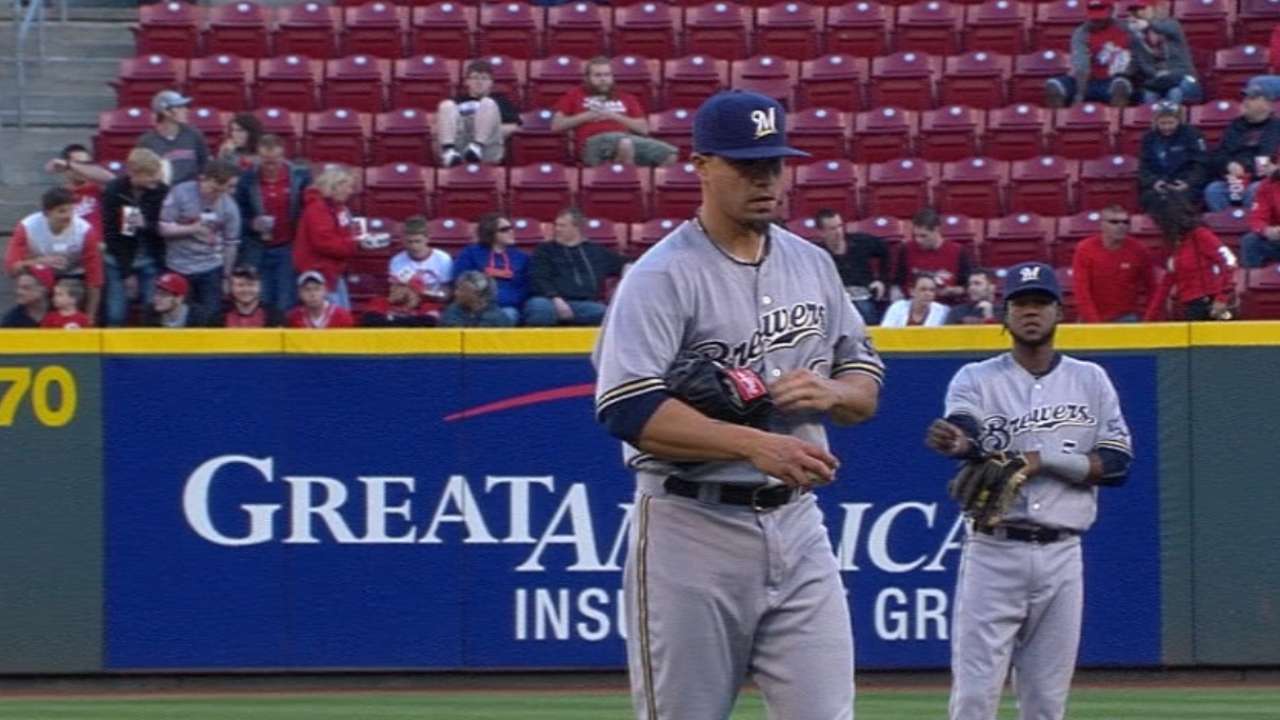 Blue Jays
The Blue Jays were undermanned in the bullpen from the beginning of Spring Training, and they took a chance on youngster Miguel Castro as their closer. Now that he has already been replaced by Brett Cecil, who lost the job after two outings in early April, the bullpen continues to be a sore spot.
Trade fits: Rafael Soriano is still available as a free agent and would not cost the Jays anything but money, but they need to make a bolder move and trade for Jonathan Papelbon. The Phillies are looking to rebuild, and Papelbon would represent a huge upgrade for a veteran team in win-now mode. For Toronto, a prospect such as third baseman Mitch Nay (the club's 10th-ranked prospect) or Dwight Smith (11th-ranked prospect) would make sense.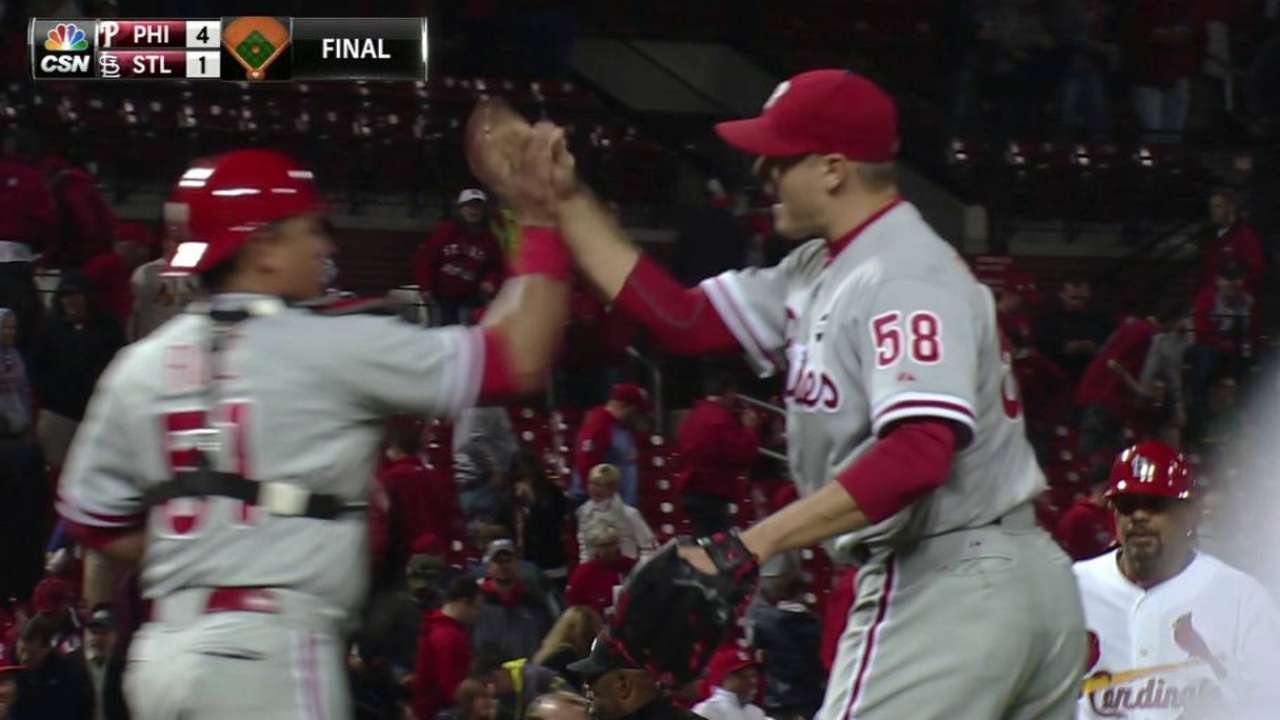 Angels
As manager Mike Scioscia told me recently, the Angels have holes, and those start with second base and left field. The offense continues to be inconsistent, with Matt Joyce struggling and Johnny Giavotella unable to fill the void left by Howie Kendrick.
Trade fits: Carlos Gonzalez would be a perfect left-handed-hitting complement to Albert Pujols and Mike Trout if Colorado falls out of the race, but Southern California native Chase Utley also makes a lot of sense.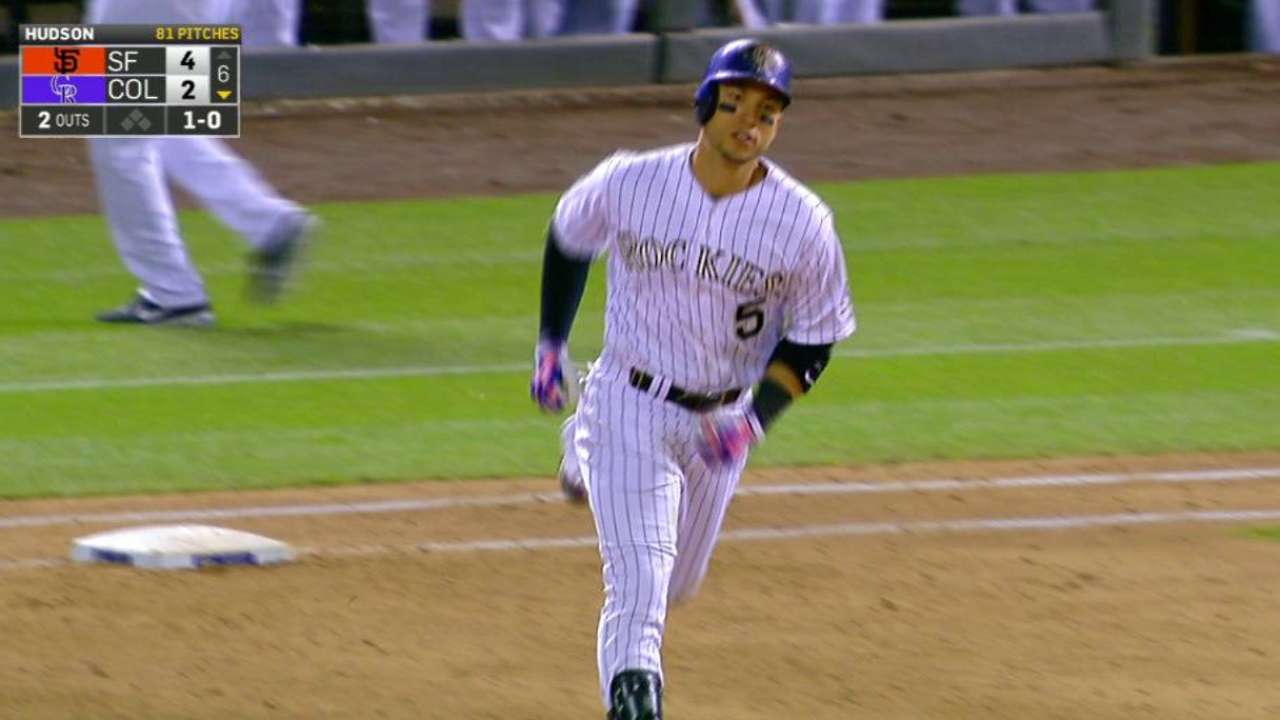 GM Jerry Dipoto has always been aggressive, and he would possibly need to package lefties Andrew Heaney and Sean Newcomb (the club's top two prospects) to get CarGo, who is owed $37 million over the next two seasons. Righties Joe Gatto (the club's fourth-ranked prospect) or Nick Tropeano (fifth-ranked prospect) would be enough to acquire Utley, who has a $15 million vesting option for each of the next three seasons. The options kick in if he reaches 500 plate appearances the previous year.
Astros
The biggest void currently on the Astros' roster is at shortstop, with Jed Lowrie on the DL. However, Carlos Correa is mashing at Double-A and is one of the game's top prospects. He'll likely arrive this summer, which means the focus turns to the rotation, where Houston needs some back-end help.
Trade fits: Hamels may not waive his no-trade clause to pitch for the Astros or they might decide they don't want to part with the quantity (and quality) or prospects it would take to get him.
Look for Houston to monitor another Philly pitcher, Aaron Harang, as well as Lohse, Gallardo and Kazmir. Outside of Correa and right-hander Mark Appel, the No. 1 pick in the 2013 Draft, all of the Astros' prospects will be in play, including righty Vincent Velasquez (Houston's No. 4 prospect), southpaw Josh Hader (No. 9) and third baseman Colin Moran (No. 6).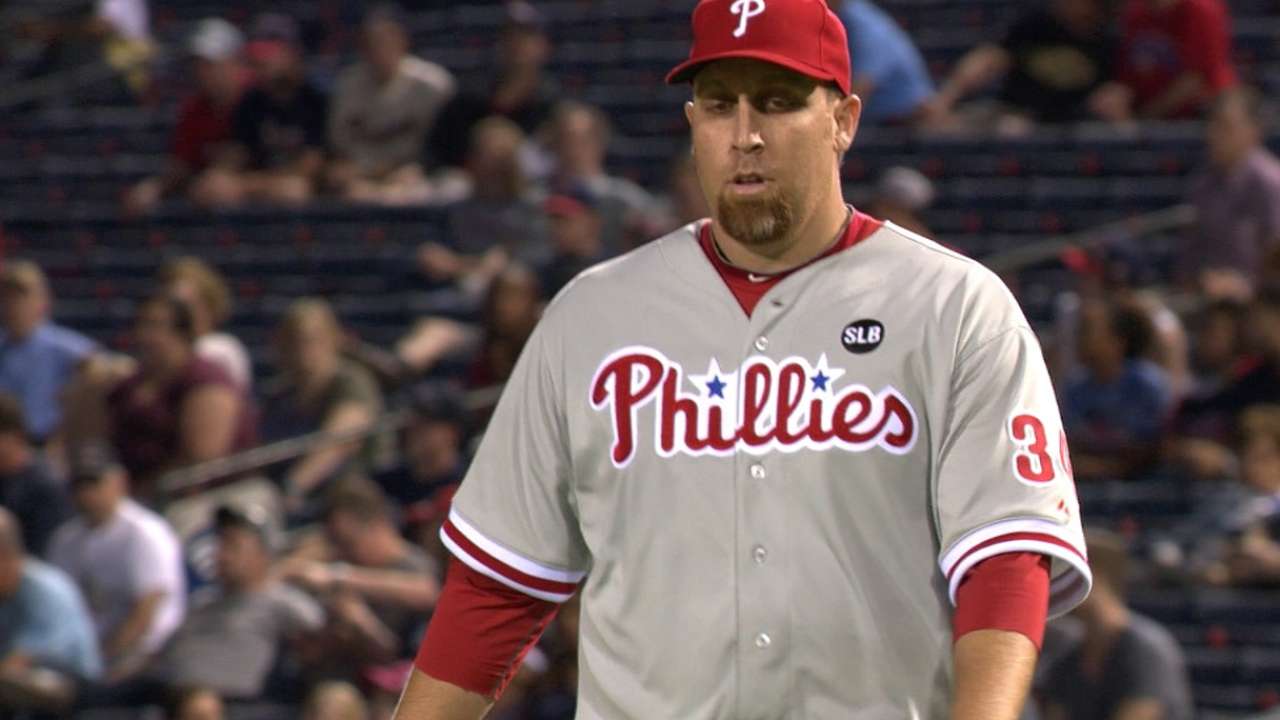 Yankees
The Yankees are a better team than people think, and with a lockdown bullpen and above-average defense at almost every position on the field, they should score enough runs to win plenty of games.
Their problem remains in the rotation, as CC Sabathia is no longer an ace, Masahiro Tanaka's right elbow appears fragile and Michael Pineda has always had durability issues. Adam Warren and Chase Whitley are nice pieces, but they are not true difference makers.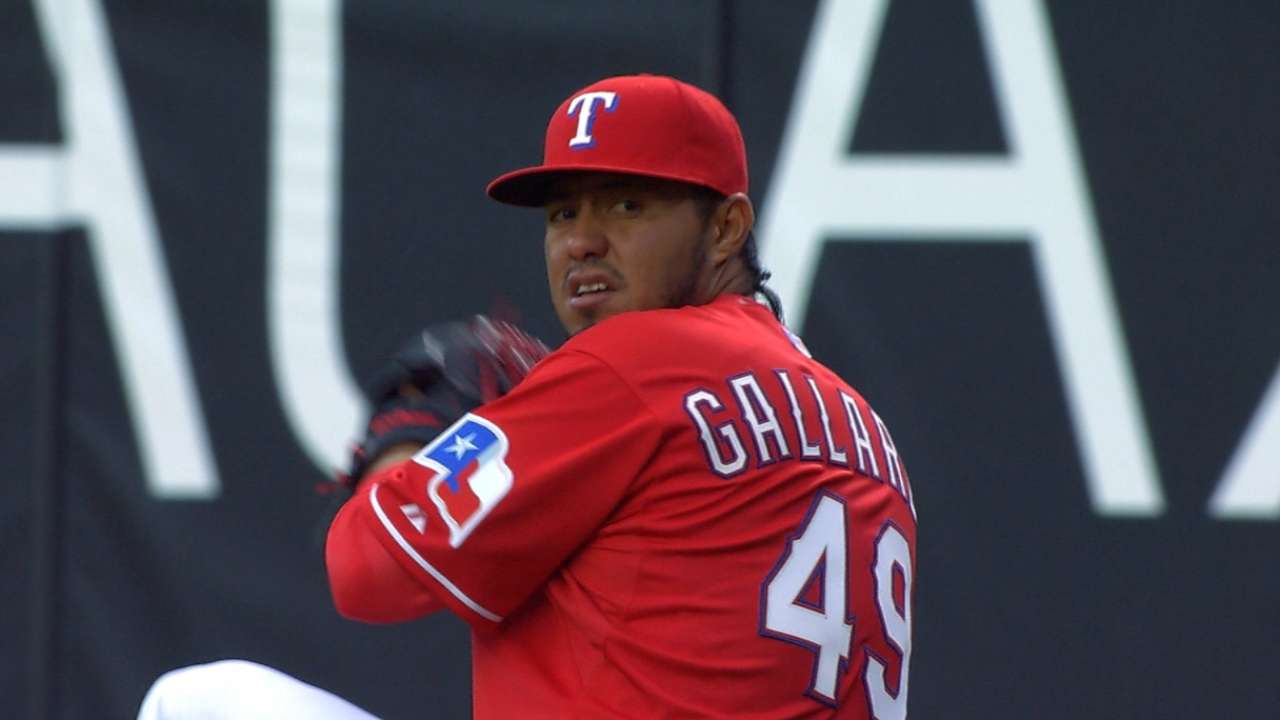 Trade fits: Gallardo and Garza are two pitchers who could handle a pennant race in New York. Additionally, GM Brian Cashman has a good relationship with A's GM Billy Beane, so that leaves the door open for Kazmir as well, and he once thrived in the American League East while with the Rays.
Any prospect outside of righty Luis Severino and outfielder Aaron Judge, the club's top two prospects, could be made available for pitchers of that ilk.
Jim Duquette is an analyst for MLB.com. This story was not subject to the approval of Major League Baseball or its clubs.