Molitor pleased to see Twins' offense respond
Day after being held to one run, Minnesota scores 13 vs. A's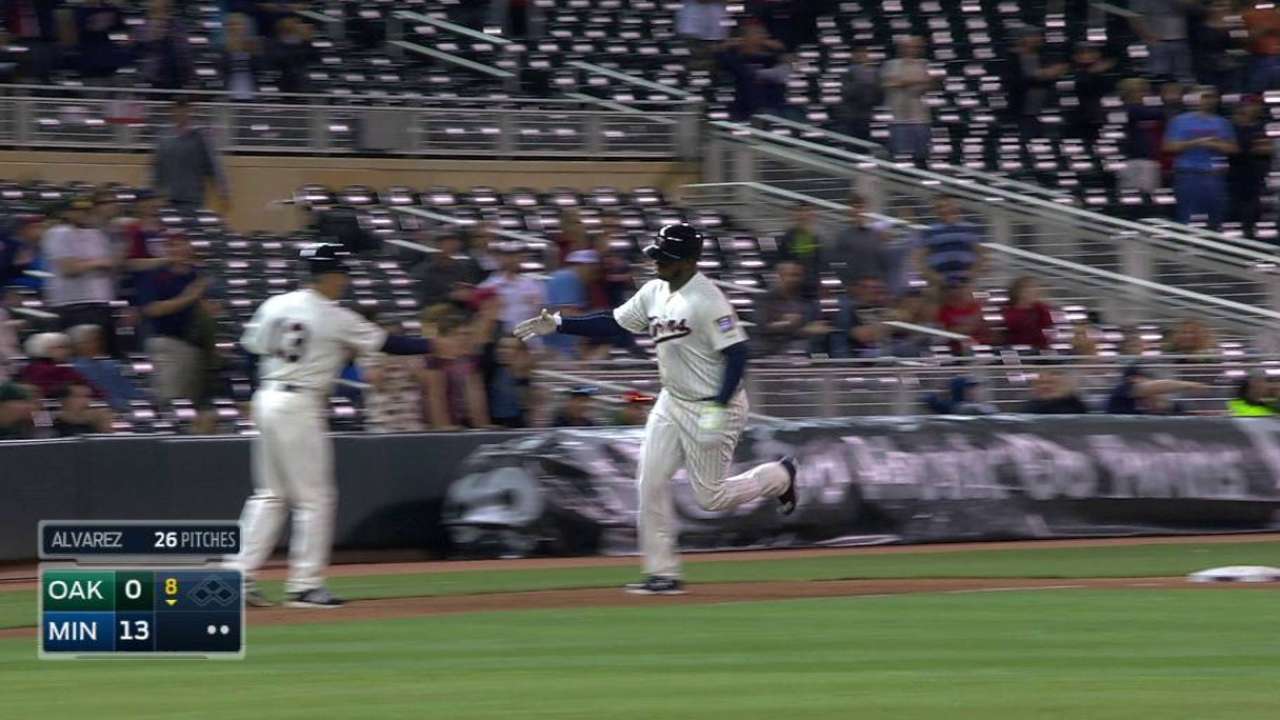 MINNEAPOLIS -- After scoring just one run in Tuesday's 2-1 loss to the A's, it didn't take long for the offense to get back on track for the Twins.
The offense broke out with 13 runs and 12 hits in a 13-0 win over the A's on Wednesday, with Eddie Rosario, Eduardo Escobar and Kennys Vargas each homering. Rosario made history with his solo shot in the fourth, as he became just the 29th player in Major League history to homer on the first pitch of a career, while Escobar had five RBIs and Vargas hit a three-run upper-deck blast in the eighth.
Twins manager Paul Molitor was pleased with the way his team bounced back with A's left-hander Scott Kazmir on the mound, as Minnesota's five-game winning streak was snapped on Tuesday.
"You have a little mini run of five games and then a tough loss, it's kind of thing where I like to see how we respond," Molitor said. "It was a nice bounce back. Facing a tough pitcher, there's no doubt about it. But we are able to find a way to win the game and do it convincingly with the all the runs there at the end."
Kazmir entered with a 1.62 ERA, but the Twins knocked him around for six runs in six innings to hand him his first loss of the year.
Rosario sparked a four-run rally in the third with his historic solo blast, while the Twins tacked on two runs in the sixth on Escobar's two-run homer, four more runs in the seventh keyed by a two-run double by Escobar and three runs in the eighth on Vargas' homer.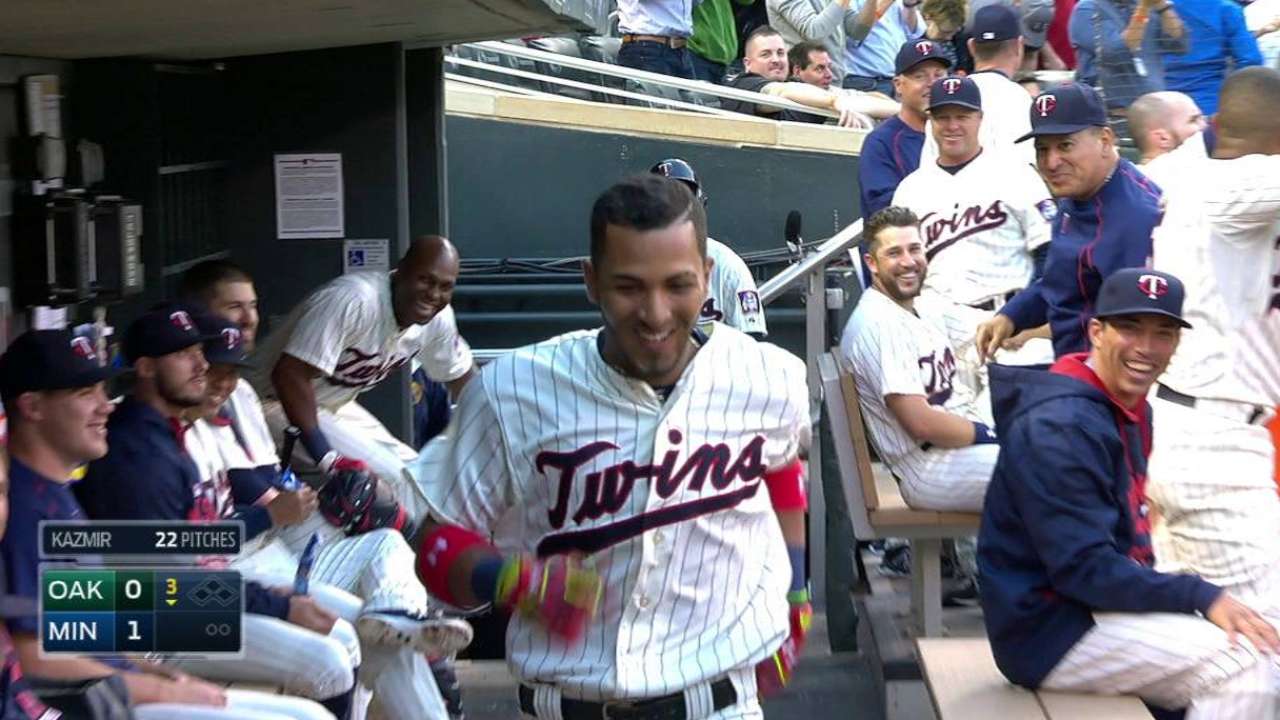 It was the third time this homestand the Twins scored at least 12 runs, and the second time they scored 13 runs. It helped back right-hander Kyle Gibson, who labored a bit but still got through six scoreless innings to stretch his scoreless streak to 17 frames.
"It was a battle all six innings," Gibson said. "Whether I was battling mechanics, a hitter -- I was battling everything tonight. But that's the kind of night you like to turn in when you don't your best stuff."
Rhett Bollinger is a reporter for MLB.com. Read his blog, Bollinger Beat, and follow him on Twitter @RhettBollinger. This story was not subject to the approval of Major League Baseball or its clubs.