Rare back-to-back tough starts for Sale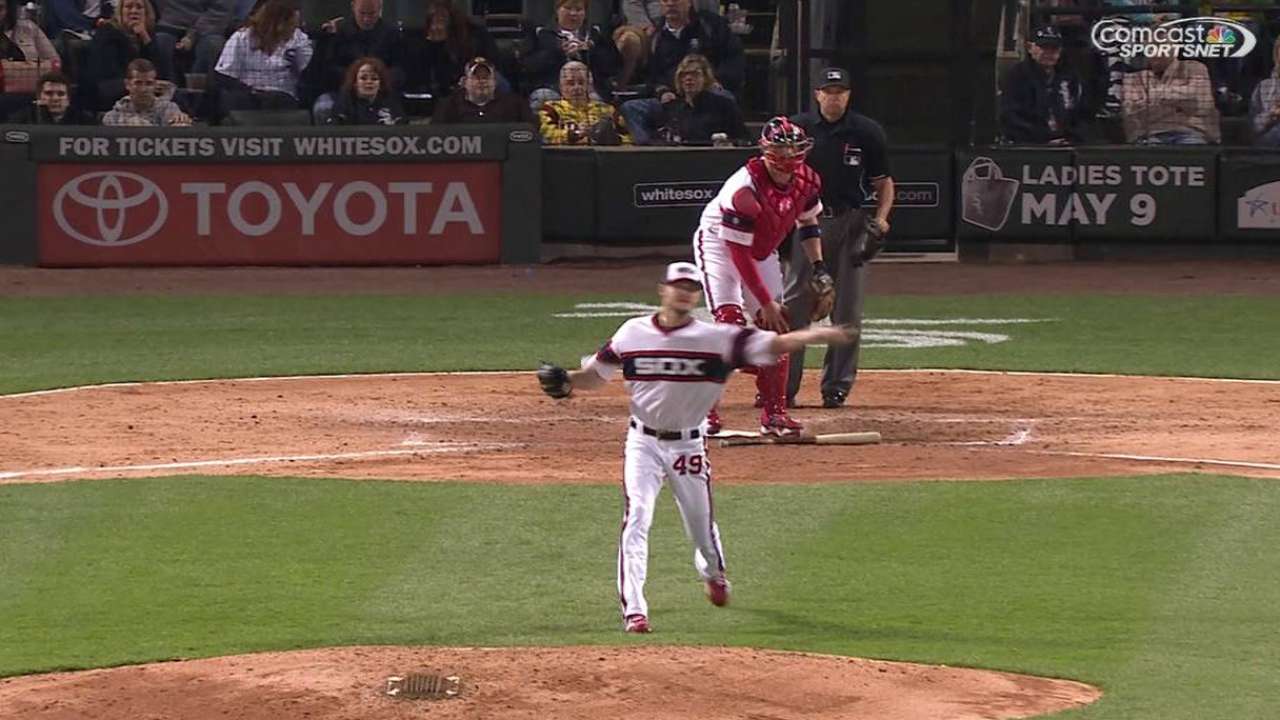 CHICAGO -- Chris Sale's outing Wednesday against the Tigers wasn't as bad as his previous one in Minnesota, but the White Sox ace is still not yet at peak form.
The White Sox dug themselves out of a hole with a four-run eighth-inning in Wednesday's 7-6 win at U.S. Cellular Field, but they were there in large part because of Sale's ineffectiveness.
Sale allowed five runs on seven hits and tied a career high with five walks in 5 1/3 innings. Wednesday's start, following last Thursday's outing against the Twins -- nine runs (eight earned) on nine hits in three innings -- marks the first time since 2012 that Sale has turned in consecutive non-quality starts.
"You're going to have good ones, you're going to have bad ones," Sale said. "You're going to have a few good ones in a row, you're going to have a few bad ones in a row.
"I think the most important thing is just staying true to yourself and grinding it out."
Sale was definitely grinding Wednesday, needing 109 pitches (66 strikes) to get through 5 1/3 innings. Catcher Tyler Flowers said Sale didn't have good rhythm or tempo and missed when trying to go in on right-handed batters such as Victor Martinez (two-run homer) and Miguel Cabrera (RBI single).
"That's a tough lineup, and to not feel great against that lineup makes it even more challenging," Flowers said. "Honestly, all in all, for not feeling good and not having good command or his best stuff, it's not really too terrible a job. He gave us a chance."
Sale wasn't in the mood to talk about himself after such a big win for the struggling offense, but the lefty's 5.93 ERA and a .309 average against through five starts have some outsiders worried.
The worry about Sale from within the organization, however, is nil.
"I think he's going to be all right," manager Robin Ventura said. "I think when he doesn't think too much and he just goes out and pitches is when he's at his best."
Cash Kruth is a reporter for MLB.com. Follow him on Twitter at @cashkruth. This story was not subject to the approval of Major League Baseball or its clubs.