Herrera breaks out in a big way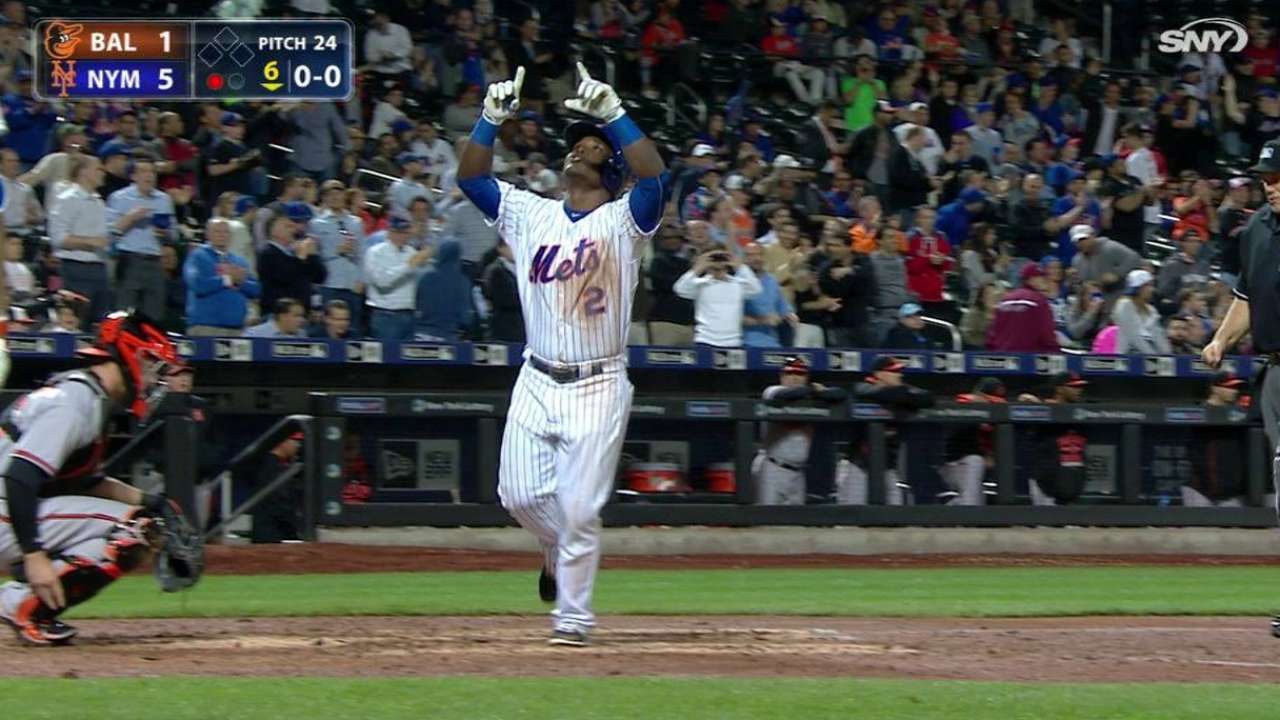 NEW YORK -- The Mets were waiting for Dilson Herrera to contribute, and he did so in a big way during New York's 5-1 win over Baltimore on Wednesday night.
Herrera went 3-for-3 with a homer and three RBIs in his best performance since being recalled from Triple-A Las Vegas on Friday. It was truly a breakout night for the 21-year-old Herrera, who was hitting .370 in Vegas but had just one hit in 13 big league at-bats this season.
"It's all about trying to get comfortable and getting him used to playing back in the big leagues and not trying to do too much," said manager Terry Collins. "His swing is good enough. He just managed to do more, not just swinging harder."
The Mets summoned Herrera to help boost their athleticism up the middle until David Wright's return pushes Daniel Murphy back to second base. That could happen as early as next week, but possibly longer thanks to the unpredictable nature of hamstring injuries.
Herrera handled himself well in the field before Wednesday night but faced some tall tasks at the plate. In his season debut, he faced Washington's Max Scherzer, then Gio Gonzalez and Doug Fister. He managed just an infield single in the series against the Nationals and struck out four times.
Collins saw a young player trying to do a little too much at the plate.
"Just put good swings on it and put the barrel on the ball. We saw he has the power to do big damage," Collins said. "Base hits up the middle -- they work, as we saw."
Herrera proved that by sending an RBI single up the middle in the second inning and another single to center in the fourth. He followed those with a two-run homer in the sixth on an inside fastball from reliever Brad Brach, stretching the Mets' lead to four runs.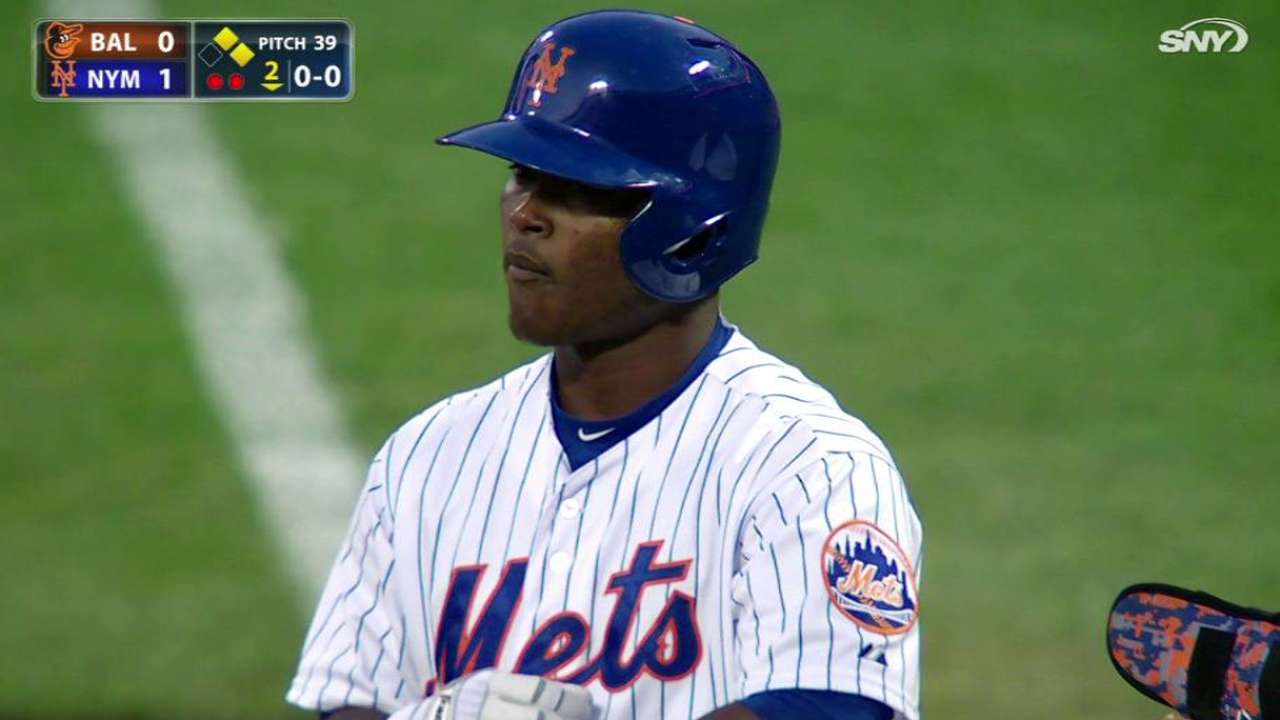 "I know there are going to be ups and downs," Herrera said through translator Ricky Bones. "But being able to contribute today made me very happy."
The three hits and three RBIs matched career highs for Herrera, who hit .220 in an 18-game cameo at the end of last season. He joins Gregg Jefferies as the only second basemen in franchise history to hit four home runs in their first 23 games.
"I let the ball travel a bit more today," Herrera said. "Being here last year helped me to get better and get more comfortable."
Joe Trezza is an associate reporter for MLB.com. This story was not subject to the approval of Major League Baseball or its clubs.