Peralta a model of consistency in first win
Brewers starter gets plenty of early help from offense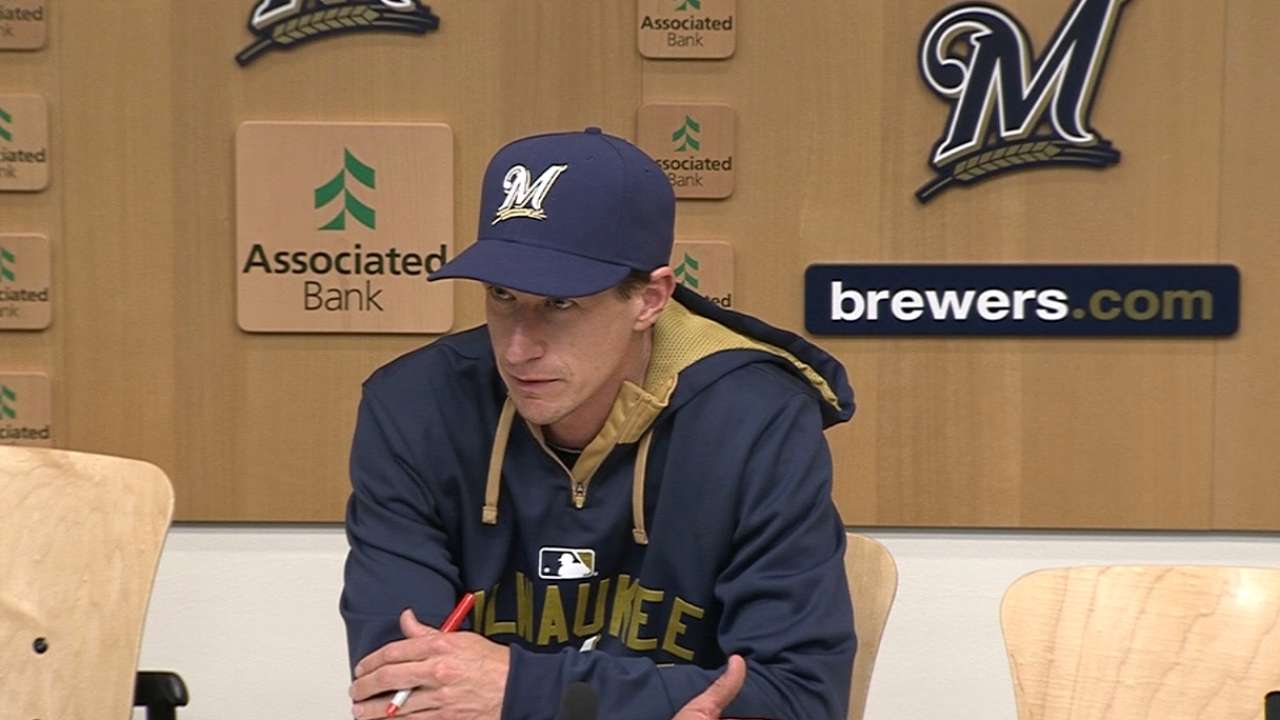 MILWAUKEE -- Wily Peralta's first pitch Wednesday was a 95-mph fastball. In the eighth inning, his final fastball was 96 mph. This was the Peralta the Brewers had been longing to see.
The big right-hander logged his first win in his sixth 2015 start, a 6-3 Brewers victory. Peralta worked a season-high eight innings and held the Dodgers to three runs on seven hits. Just as important as the six strikeouts, Peralta didn't walk a batter.
"To me, it was just easy, effortless," said Brewers manager Craig Counsell. "And great life in the zone. It was a really easy effort how he pitched tonight. He was in control. No walks was great. He just did it with ease tonight. That was encouraging to me."
Peralta's first five starts were different, in part, perhaps, because Brewers hitters struggled to help out. They had scored 10 total runs in the games Peralta pitched, including just six runs in the previous four starts.
Against Dodgers right-hander Joe Wieland on Wednesday, the Brewers had a 4-0 lead before hitting into an out. Scooter Gennett and Adam Lind hit two-run home runs in a five-run first inning.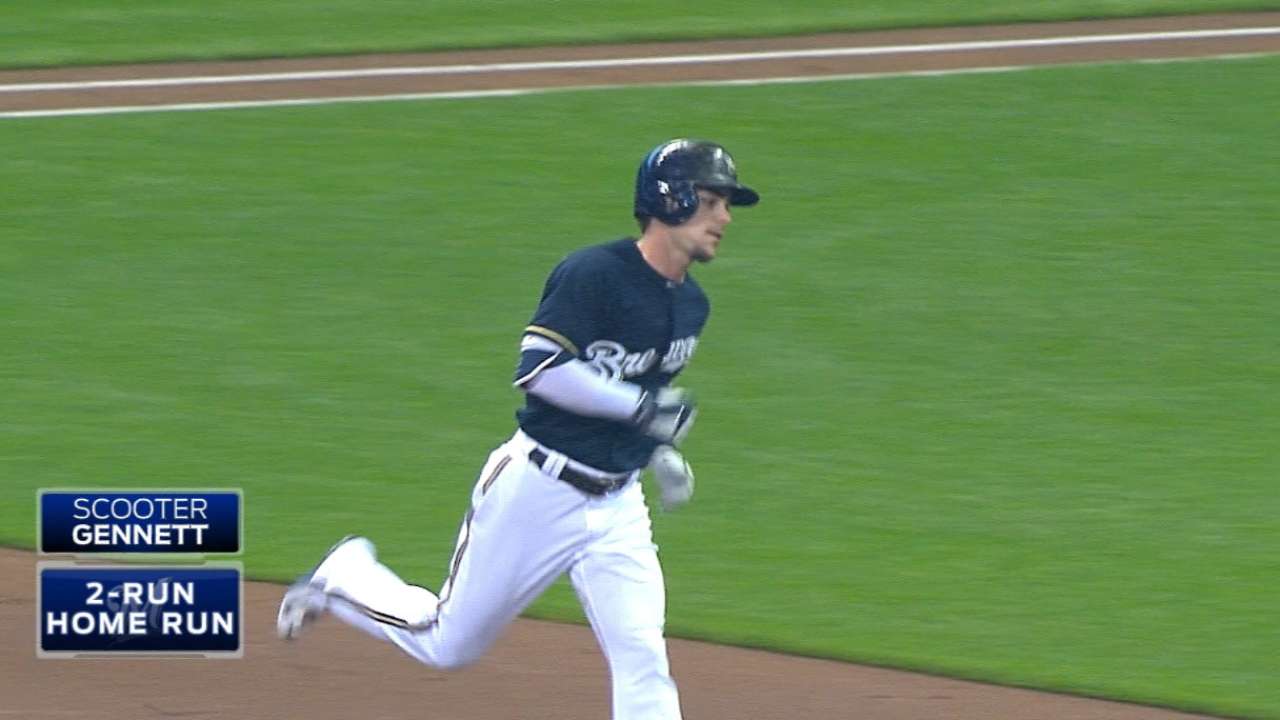 "Oh man, it feels great to get five runs right away in the first inning," Peralta said. "I think it was the second time this season I've had the lead. You then go out there and attack hitters. That's what I did tonight."
The only major damage was caused by Dodgers outfielder Joc Pederson, who hit a pair of solo home runs.
Did Peralta's outing feel as easy as it looked to Counsell?
"I've been working on my mechanics in the bullpen," Peralta said. "They are feeling better the last few starts. Tonight I got into a good rhythm. I didn't try to throw it too hard, and the life with the fastball was there. When I'm going good, that's the thing that I do. I don't try to do too much. That's when I locate my pitches better. Tonight I was able to do that."
Said Counsell: "I hope he just kind of took a deep breath and relaxed a little bit and found something to go on moving forward."
Peralta was the Brewers' most valuable pitcher last season, going 17-11 with a 3.53 ERA and leading the team with 198 2/3 innings and 154 strikeouts. He also led the way with 22 quality starts, an area in which the Brewers struggled to begin the season. But Wednesday marked Peralta's third straight quality start after missing the cutoff in his first three outings.
The Brewers had two quality starts in their first 14 games. Now they have 10 quality starts in their last 14 games. They also have won five of seven games after starting the season 5-17.
"We've been putting a lot of things together," Peralta said. "We've been hitting better, and our starters have been stepping up and pitching a good game."
Adam McCalvy is a reporter for MLB.com. Follow him on Twitter at @AdamMcCalvy.
This story was not subject to the approval of Major League Baseball or its clubs.