Robinson caps Twins' win with all-out grab
Center fielder keeps A's from extending game in ninth inning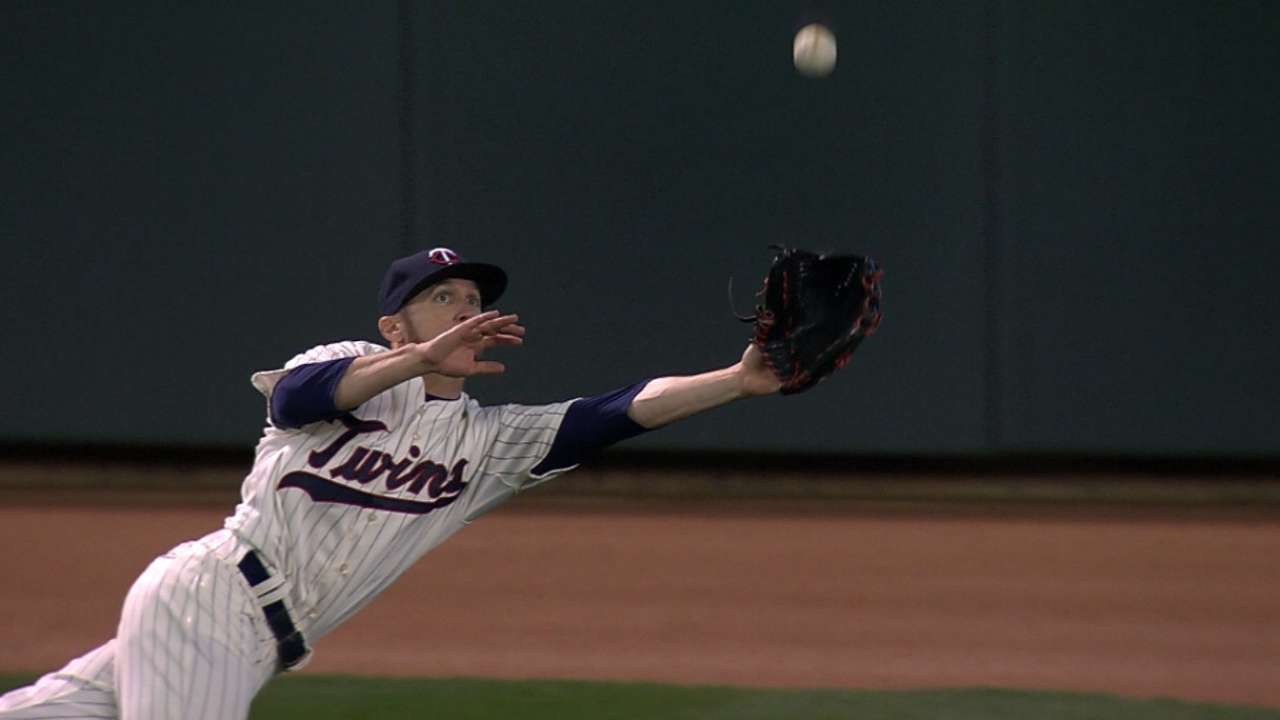 MINNEAPOLIS -- The game was already in hand, but Twins center fielder Shane Robinson put the cherry on top of a 13-0 win over the A's on Wednesday night with a diving catch in the ninth inning to end the game.
A's catcher Josh Phegley connected on a line drive to the right-center-field gap that looked like an extra-base hit, but Robinson was able to track it down for a full-extension diving grab to end the game, much to the excitement of Twins right-hander J.R. Graham, who was on the mound.
"The ball was hit and you see the jump, and he tracked it almost perfectly," Twins manager Paul Molitor said. "It was a little bit behind him, but athletically he closed on it to make the catch. I thought it was a phenomenal catch."
Molitor said he was impressed given the circumstances, as Robinson was shaded to left-center field, but he made a good read and an all-out dive despite the fact the game was already essentially over.
"That's reading the swing and reading the ball," Molitor said. "It's 13-0 and there's two outs in the ninth and he's still ready to make the play."
Rhett Bollinger is a reporter for MLB.com. Read his blog, Bollinger Beat, and follow him on Twitter @RhettBollinger. This story was not subject to the approval of Major League Baseball or its clubs.