CC unable to find his way into win column
Yanks lefty's 5-game losing streak is his longest single-season skid since 2005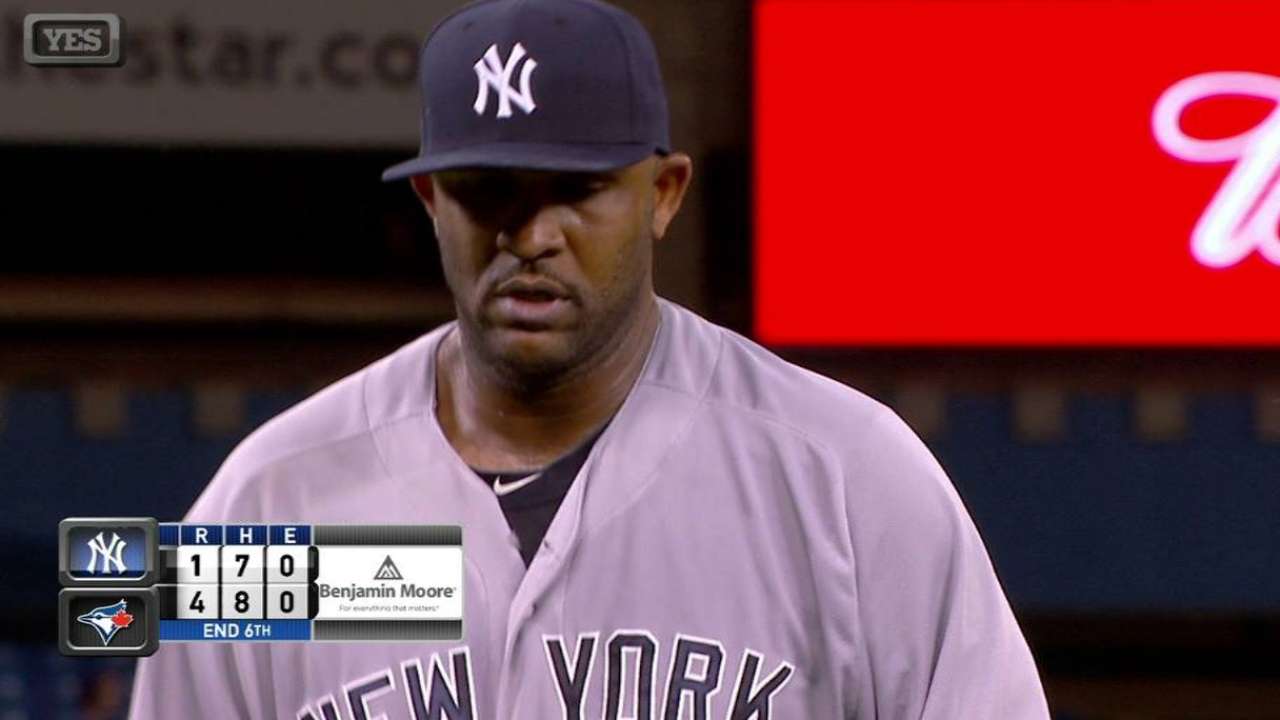 TORONTO -- CC Sabathia hasn't been in a rut like this in 10 years. The veteran lefty's losing streak reached five games on Wednesday as he dropped the decision in the Yankees' 5-1 loss to the Blue Jays at Rogers Centre. It's the longest single-season losing streak Sabathia has experienced since 2005.
"I'm just good enough to lose right now," Sabathia said after he went 6 1/3 innings while allowing nine hits, four earned runs and a pair of walks, falling to 0-5 on the season.
It also marked a rare defeat in Toronto for the 34-year-old, who had been unbeaten here since 2006 prior to the series finale.
After the Yankees spotted him a 1-0 lead, Sabathia ran into trouble when he allowed a bunt single and a double to start the second inning. Blue Jays No. 9 hitter Ezequiel Carrera then swatted a two-run single to put New York down a run, 2-1.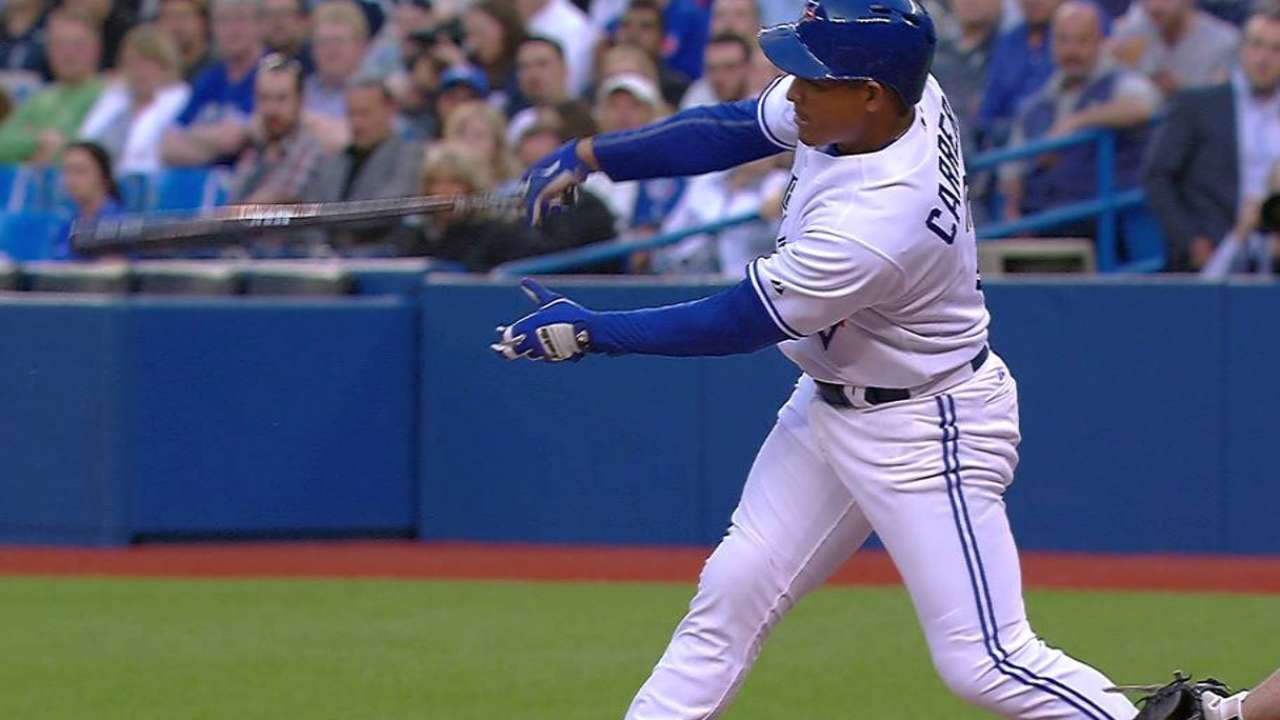 In the fourth, Sabathia balked, allowing Russell Martin to advance to second with one out. Martin scored on a Chris Colabello single to widen the deficit to two runs.
"He flinched a little bit, probably cost him a run, that's the bottom line," Yankees manager Joe Girardi said. "It happens fairly seldom, but it happened tonight."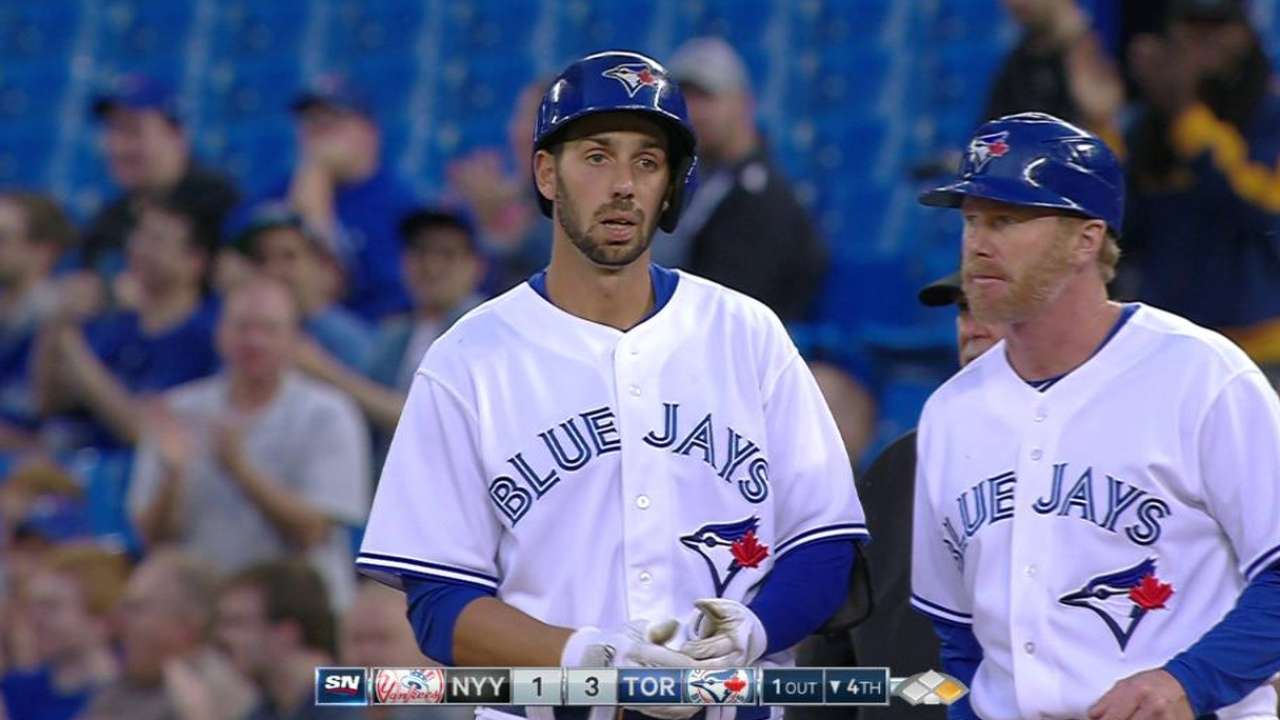 It was all part of a frustrating night on the mound for Sabathia, who had more trouble with the bottom third of the Blue Jays' batting lineup than the top of it.
"I had a lead today. That's why it's just so frustrating to give up a two-run single to a lefty nine-hole hitter [Carrera]," Sabathia said. "I just need to make a better pitch."
Sabathia's woes on the mound have been compounded by the Yankees' inability to back him up at the plate. He's received only one run of support while in the game in four of his six starts this season, and over his last nine starts, he's received two runs of support or fewer seven times.
Girardi said his starter's losing record isn't totally reflective of his pitching so far in 2015.
"He's pitched well enough to win in two or three games, we just haven't scored a lot of runs," Girardi said.
Jamie Ross is an associate reporter for MLB.com. This story was not subject to the approval of Major League Baseball or its clubs.