Farrell's moves to ignite rallies backfire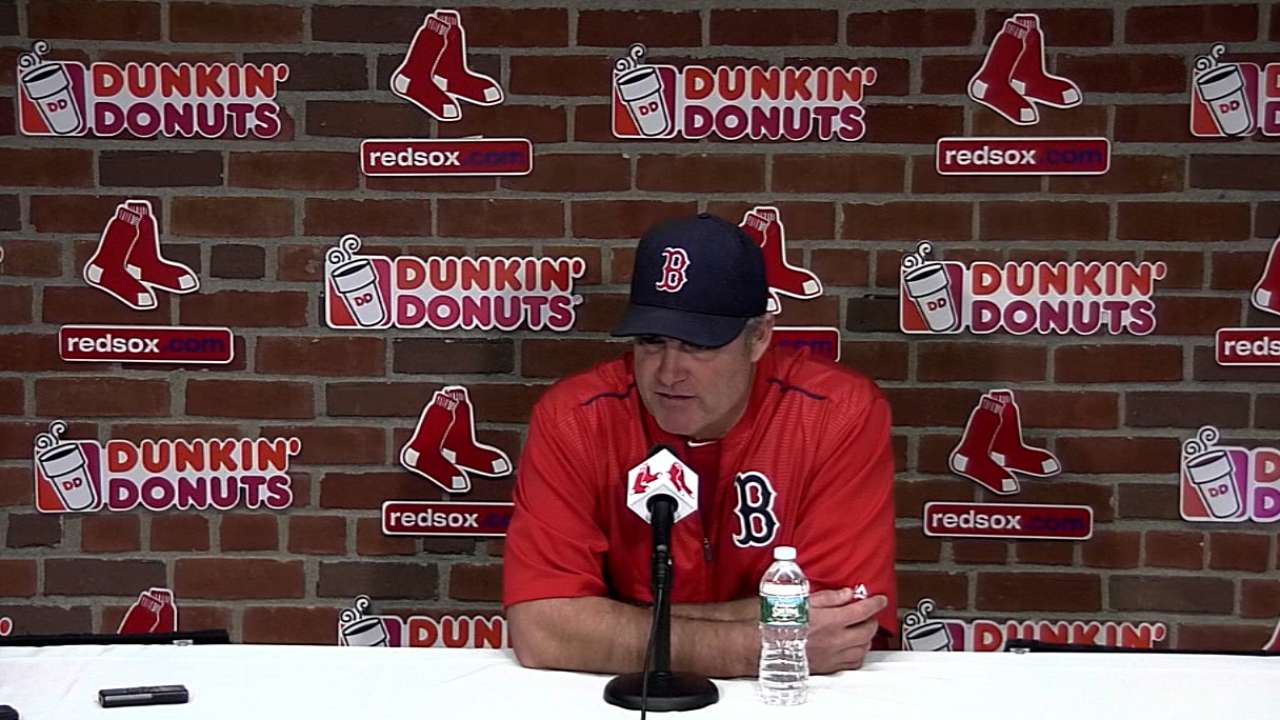 BOSTON -- The Red Sox seemed on the verge of tying the game in the bottom of the eighth inning at Fenway Park on Wednesday, and manager John Farrell tried to aid the cause. But two moves backfired, and Farrell patiently explained both of them after the 5-3 loss to the Rays.
Down a run after a homer by Mookie Betts, David Ortiz drew a one-out walk and then moved to second on a single by Mike Napoli. At that point, Farrell opted to pull Ortiz in favor of pinch-runner Luis Jimenez.
Not only did the rally wind up falling short, but Ortiz's spot in the batting order came up again in the ninth with two on and two outs.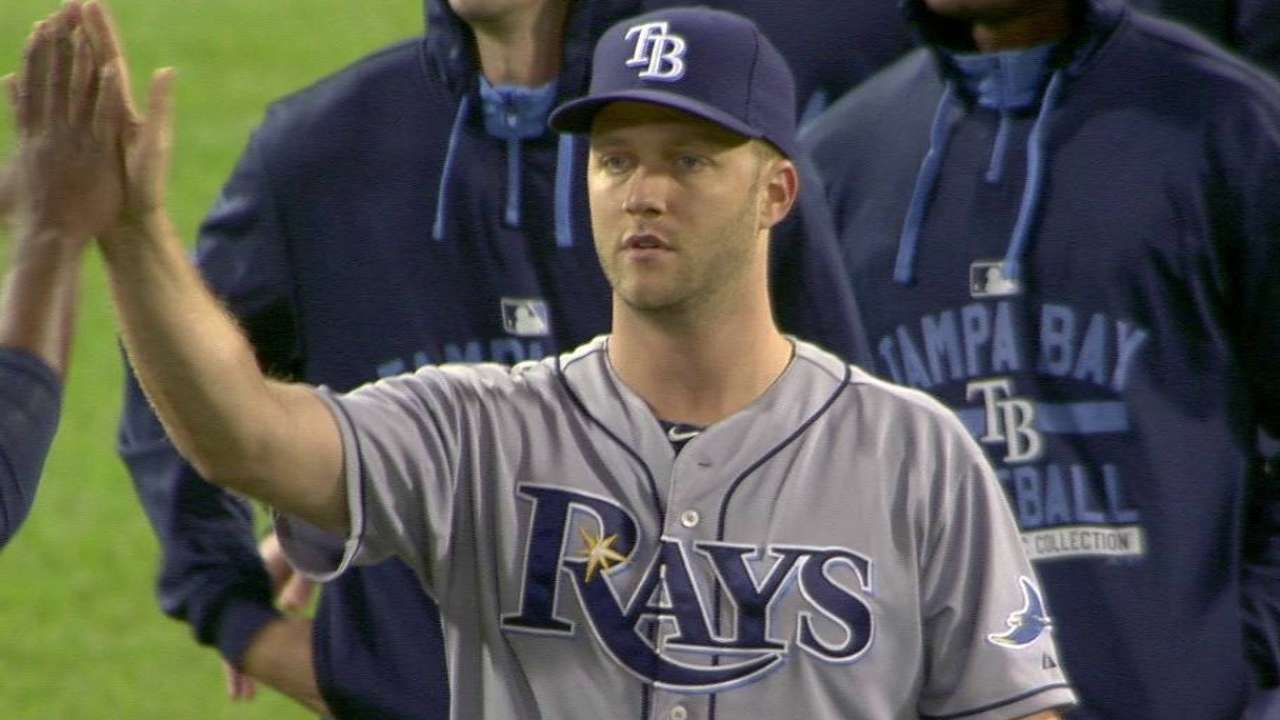 Instead of Ortiz getting a chance to hit a walk-off, three-run homer, Jimenez was left to hit. And the recently-acquired utility man hit a tapper that went about two feet before he was thrown out at first to end the game.
"With his run being the tying run, if we get a base hit and we don't pinch-run and he gets thrown out at home plate, you're kind of damned if you do, damned if you don't," said Farrell. "The way this one worked out, there's his spot in the final out. But in the eighth inning, we have multiple opportunities with the bases loaded there and didn't cash in."
The big opportunity in the eighth came when Pablo Sandoval walked to load the bases with just one out.
Allen Craig was due up, and Farrell is hoping to get him jump-started while Hanley Ramirez recovers from his left shoulder strain.
With right-hander Kevin Jepsen pitching for the Rays, Farrell elected to send Daniel Nava up as a pinch-hitter, even though Nava was mired in an 0-for-17 slump.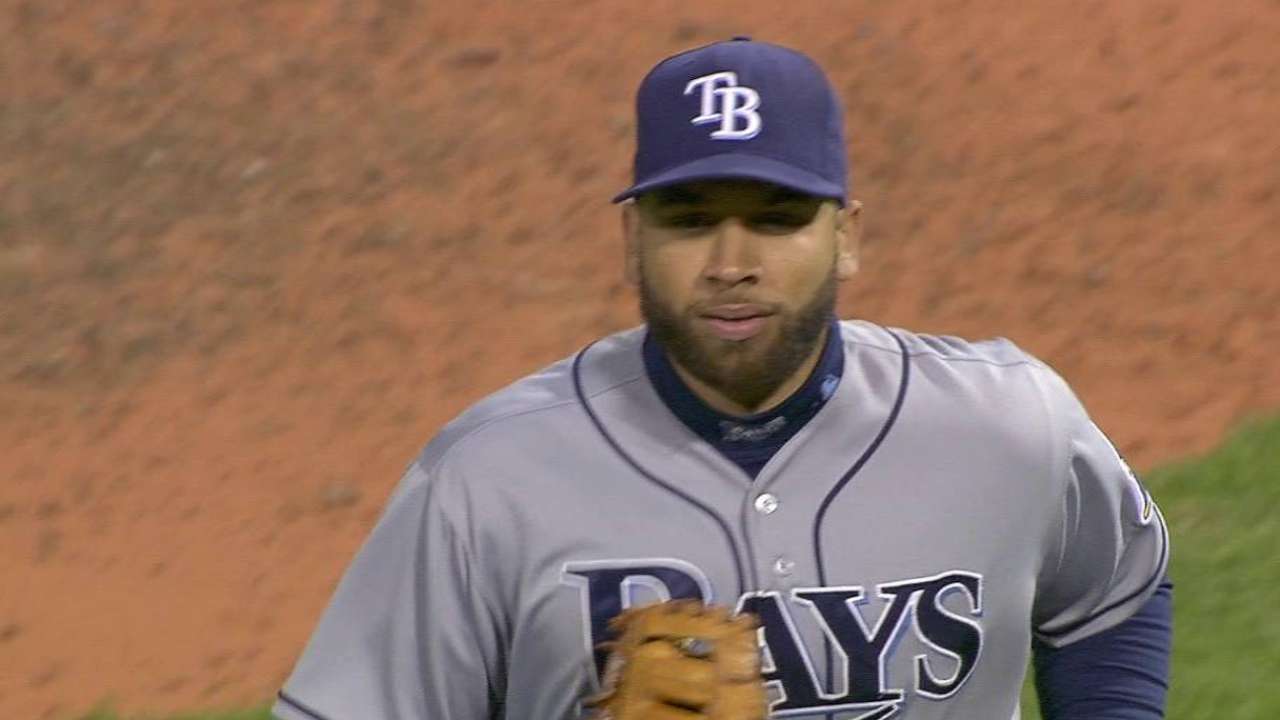 It turned into 0-for-18 as Nava's grounder to first base was gobbled up by James Loney, who fired home to retire Jimenez. Brock Holt followed with a groundout and the promising rally was over.
"I was ready to hit. It's a team game," said Craig. "Nava gives us a really good chance too in that spot. It is what it is."
Nava came in 2-for-4 lifetime against Jepsen, while Craig was 0-for-2.
"Well, Nava had a couple of hits off Jepsen previous, where Allen had not. I know they're limited looks at both guys -- Jepsen hadn't had many at-bats against either -- but we were just thinking that the left-hander, the way he was being a little bit careful with left-handers, we thought there was an opportunity to slide Daniel in, who still has very good command of the strike zone, to get into a hitter's count. Unfortunately, there's back-to-back breaking balls for strikes and he gets a ground ball to first."
Ian Browne is a reporter for MLB.com. Read his blog, Brownie Points, and follow him on Twitter @IanMBrowne. This story was not subject to the approval of Major League Baseball or its clubs.