Freeman really starting to heat up for Braves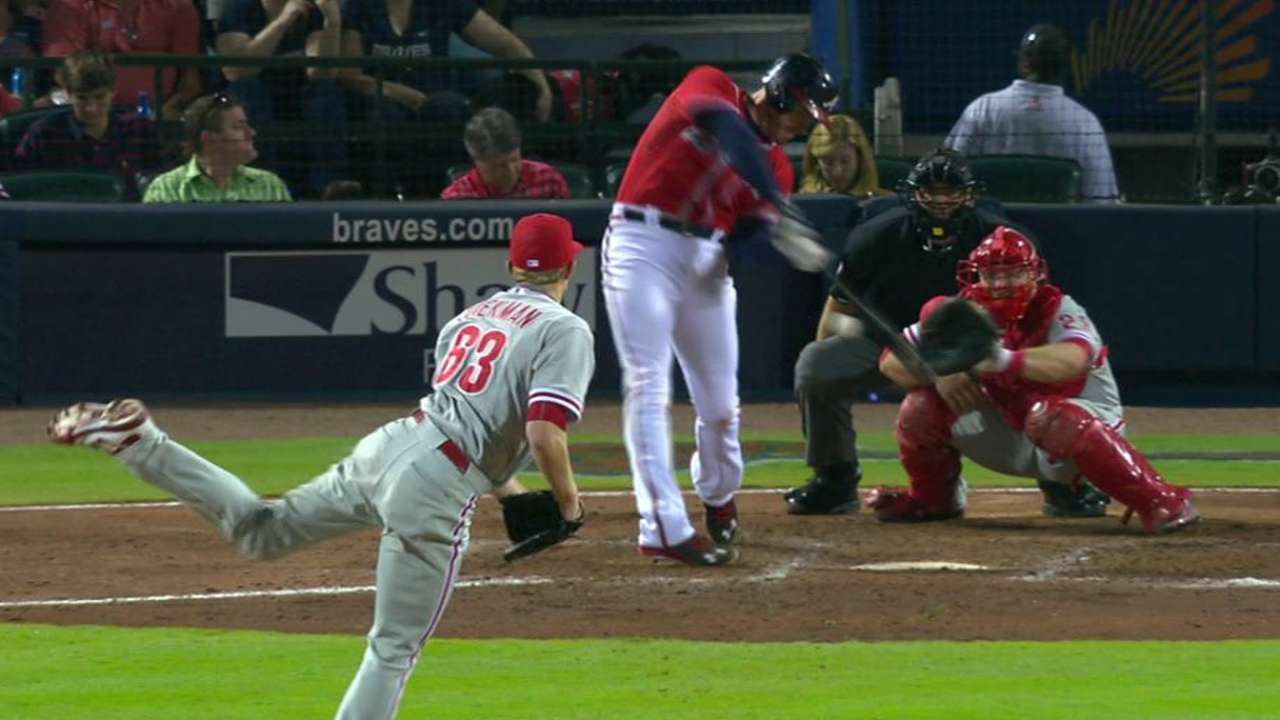 ATLANTA -- Do hitters really believe that hits even out?
Right now, Braves first baseman Freddie Freeman does.
"I had a couple of bloops that fell in tonight. They'll always even out and they're starting to even out now," Freeman said following Wednesday night's 7-5 win that earned the Braves a series win over Philadelphia and evened out the final homestand ledger at 5-5.
Whether they were bloops, like his flair to short left that scored Andrelton Simmons with the go-ahead run in the fourth inning, or the tracer into the right-field corner, bringing home Nick Markakis and Simmons to cap a four-run fifth, they added up to a three-hit night.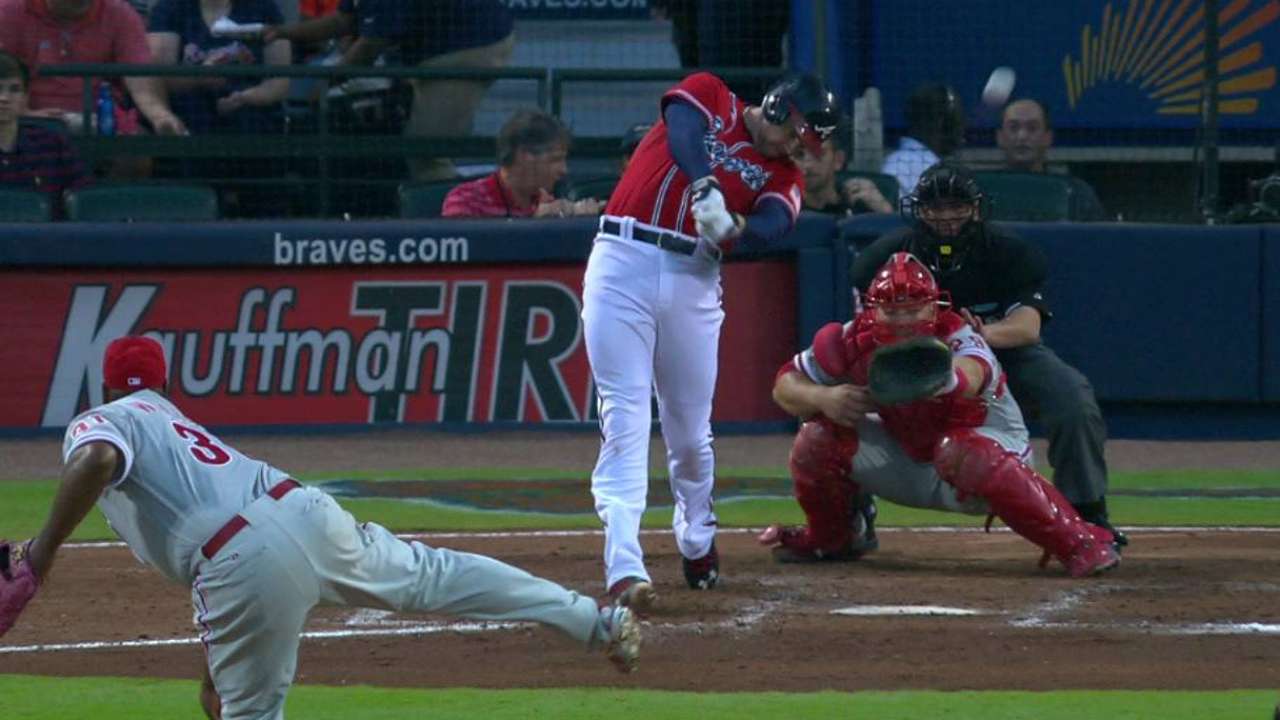 Freeman leaves town with a modest four-game hitting streak, during which he's hitting .563 (9-for-16), with three multi-hit games in his last four. The three RBIs on Wednesday gave him seven in those four games. He finished hitting .462 (18-for-39) for the homestand, with nine RBIs, raising his season average to .301 -- 66 points higher than when the homestand began. At Turner Field, he is hitting .344 (21-for-61), having driven in 11 of his 17 runs.
That's a far cry from where he was on April 15 following an 0-for-3 against Miami that dropped his average at home to .136 and his season mark to .229.
Yet even then Freeman believed that all he needed was for some balls to fall -- like they are right now, and at just the right time.
"I'm feeling good at the plate and it's nice to string some hits together and hopefully that can continue in D.C.," Freeman said.
His back-to-back three-hit nights were the fifth of his career and the first since last June 19 and 20. That last one came against the Washington Nationals, at Nationals Park, where Freeman is a career .324 hitter and is about to take three days' worth of swings.
Jon Cooper is an associate reporter for MLB.com This story was not subject to the approval of Major League Baseball or its clubs.