MLB.com Columnist
Fred Zinkie
10 potential fantasy saviors to pluck off wire
Paxton, Canha among hidden performers who could pay big dividends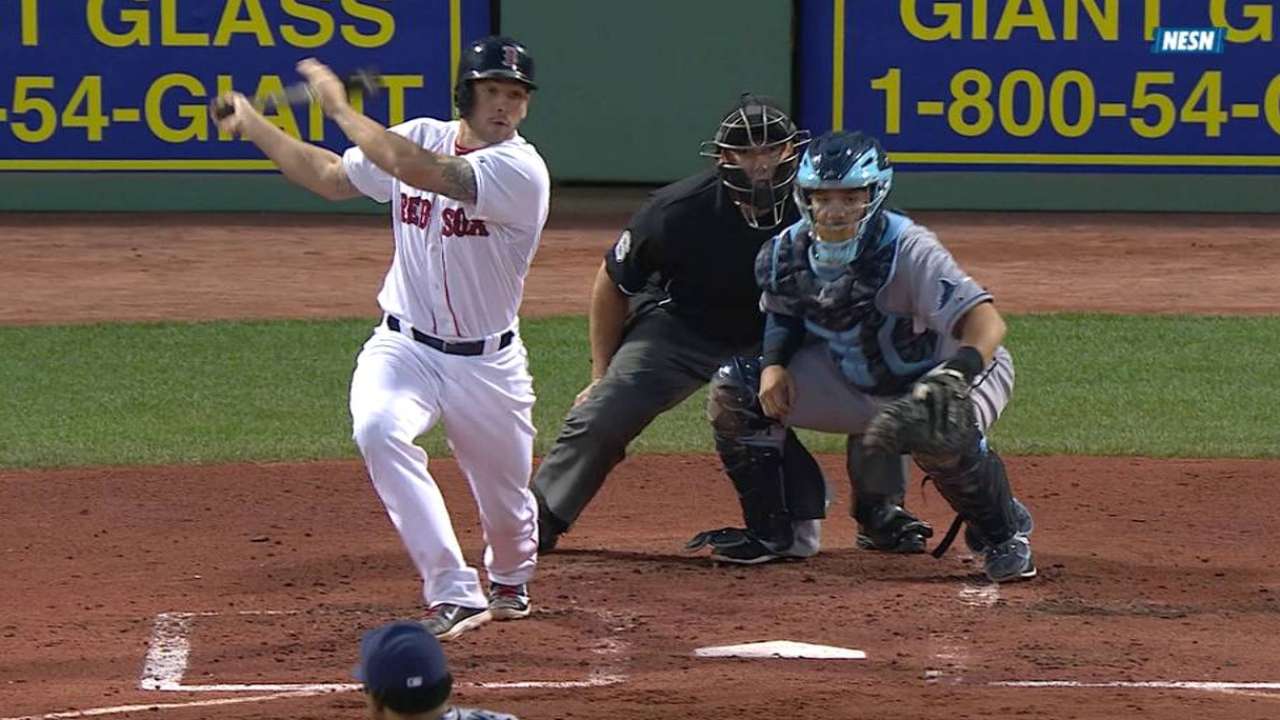 Fantasy owners should be aggressive on the waiver wire in the coming days, with a pair of top-shelf closers on the comeback trail and several appealing two-start pitchers for the coming week. Those who need hitting help will find the options less plentiful, but there are some available bats that could contribute now or down the road.
Blake Swihart, C, Red Sox: The 23-year-old came into the season ranked as the Red Sox's No. 2 prospect by MLB.com, and he started off hot with a .338 average across 68 Triple-A at-bats. With Ryan Hanigan on the disabled list for a prolonged period, Swihart should be the team's No. 1 catcher for the foreseeable future.
Brandon Belt, 1B, Giants: With a .242 average and zero homers across 66 at-bats entering Wednesday, the 27-year-old is off to an uninspiring start. Belt has talent, though; he hit .289 with 17 homers during the 2013 season. Once he gets back on track, Belt could be a useful corner infielder in mixed leagues.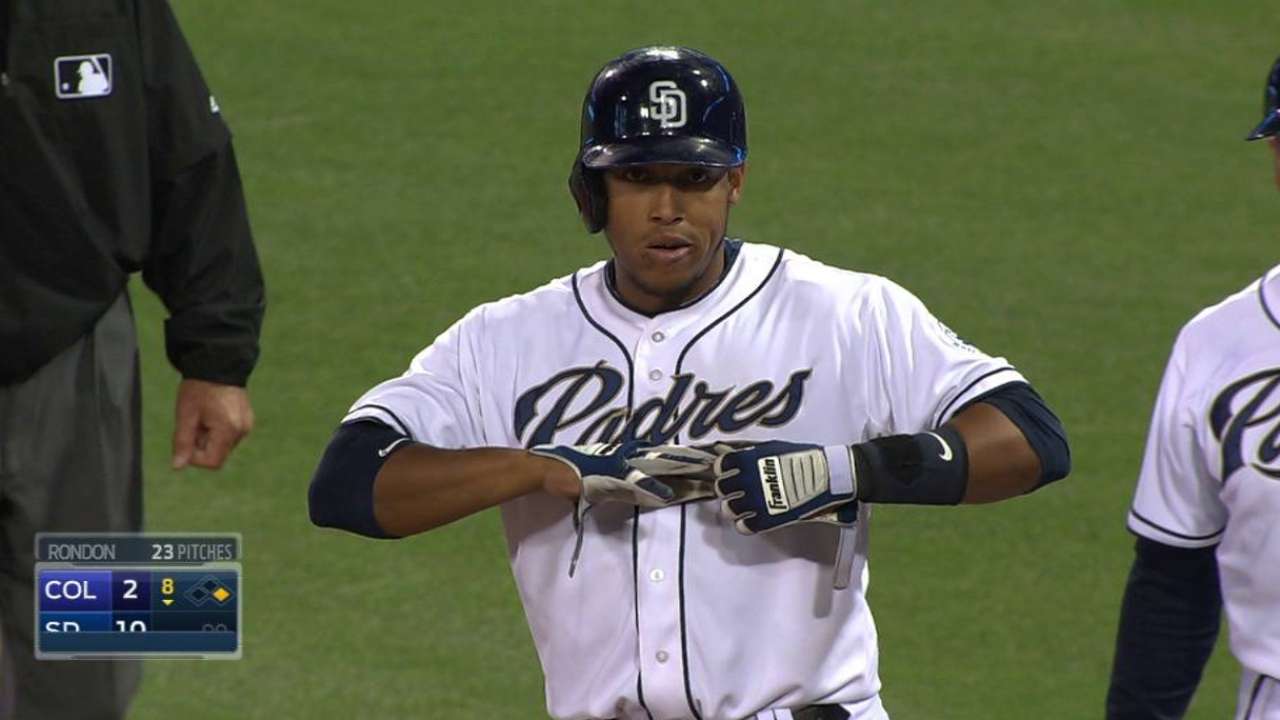 Yangervis Solarte, 2B, Padres: Solarte is hitting .303 with 17 RBIs in 76 at-bats, and he has already made at least five appearances at first base, second and third. The super-utility player will likely find his way to 450 at-bats this season, and although those in shallow formats should not add Solarte, his combination of respectable plate skills, regular playing time and multi-position eligibility makes him the perfect addition in deep mixed formats.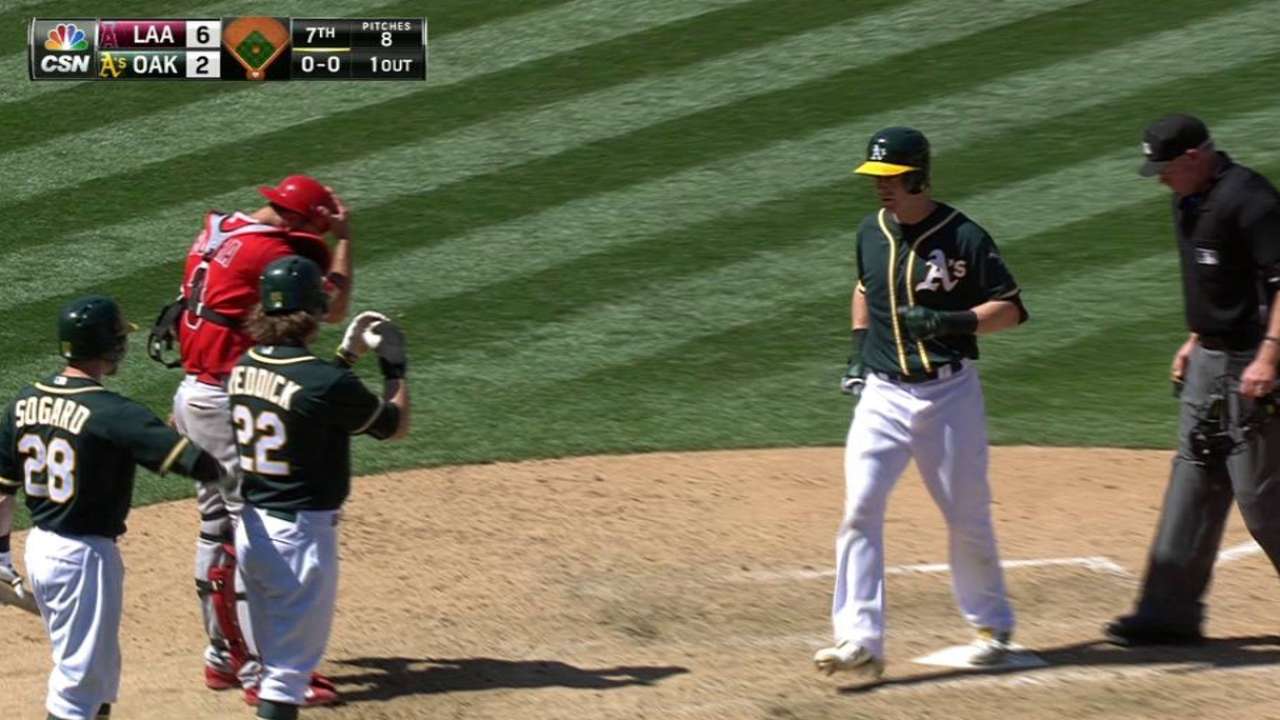 Mark Canha, OF, A's: It's possible the A's have found a late bloomer in Canha, who hit .303 with a .384 on-base percentage and 20 homers at Triple-A last year. A right-handed hitter who has fared better against righty hurlers in each of the past two seasons, the 26-year-old Canha is an oddity, and his unusual splits could keep him in the lineup on most days.
Dexter Fowler, OF, Cubs: Fowler, 29, has been a stabilizing presence atop a lineup loaded with inconsistent youngsters. He has seven steals and 14 runs in 24 games, despite a .330 OBP that is well below his career .365 mark. As Fowler's OBP and supporting cast improve, he could become one of the most productive leadoff men in the National League.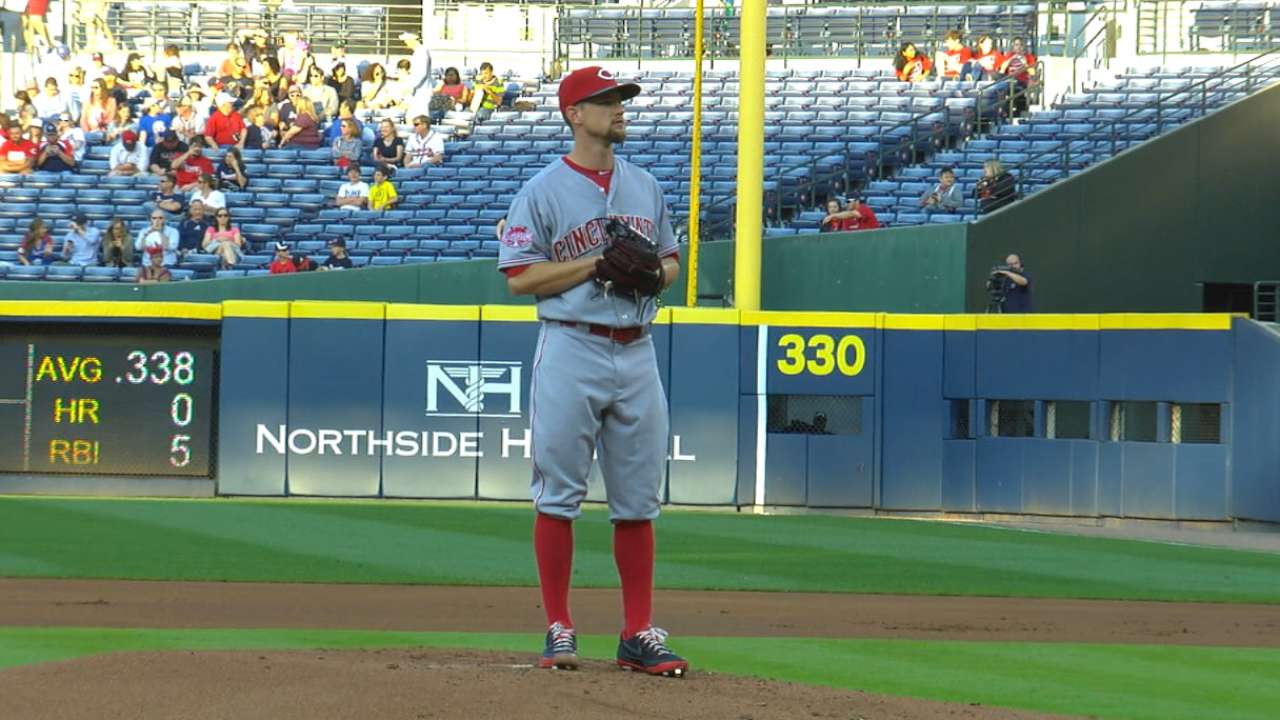 Mike Leake, SP, Reds: Leake is the perfect two-start pitcher to pluck from waivers for the coming week, as he has a minimal chance of damaging your ratios. The consistent righty has tossed at least seven innings in four of his five starts, allowing 12 earned runs total. He will face a pair of unimposing lineups next week in the Braves and Giants.
Chris Heston, SP, Giants: Heston -- who posted a 3.38 ERA and a 1.17 WHIP in the hitter-friendly PCL last season -- could be a late bloomer for mixed-league squads. Take out a rough outing at Coors Field and he has allowed three earned runs across four starts. Heston, 27, could help shallow-league squads next week when facing Houston and Cincinnati.
James Paxton, SP, Mariners: Owners who pass on Paxton (career 3.28 ERA) for his upcoming two-start week because of his 5.08 ERA could be making a mistake. The talented 26-year-old has allowed two runs in seven frames during each of his past two outings.
Jake McGee, RP, Rays: Fantasy owners covet closers; now's the time to stash McGee before he returns around mid-May. The 28-year-old lefty was outstanding last season, posting a 1.89 ERA, a 0.90 WHIP and 90 strikeouts. Brad Boxberger has done a fine job filling in, but McGee should be back in the ninth-inning equation by the end of the month.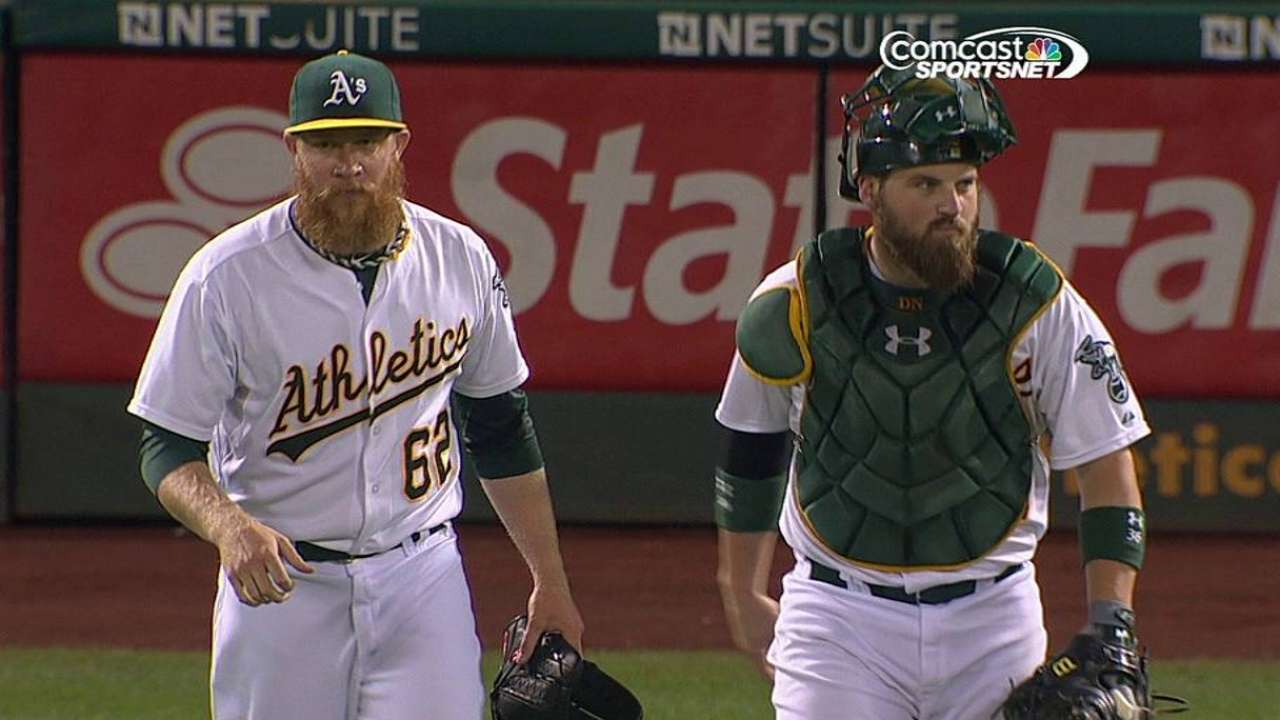 Sean Doolittle, RP, A's: Doolittle is another rehabbing closer who should be added in all leagues. The lefty was among the Majors' best relievers last season, with a 2.73 ERA, a 0.73 WHIP and 89 strikeouts. Like McGee, Doolittle should return near mid-May, and he could be closing by the end of the month. Tyler Clippard has done an acceptable job as the interim closer, but the ninth inning in Oakland belongs to Doolittle.
Fred Zinkie is the lead fantasy baseball writer for MLB.com. Follow him on Twitter at @FredZinkieMLB. This story was not subject to the approval of Major League Baseball or its clubs.